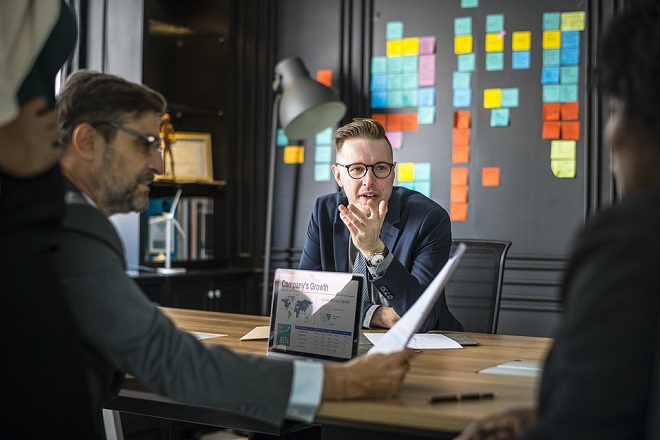 Over the years, performance review has become an integral management tool for organizations across the United States. This process enables a company's leadership to make crucial decisions in the areas of career development, transfers, compensation, and promotions.
In particular, such reviews allow managers to set their main expectations from employees and provide them feedback based on their performance. The latest trends, however, indicate that this process has become less formal, while also giving significant emphasis on feedback and coaching.
This performance management process is linked to other vital organizational components, which include the following:
Overall compensation. A majority of organizations now base their employee compensation packages on the results of performance measurements.
Strategic planning. Using a performance management system has been instrumental in evaluating the quality of personnel and recruiting the best talent.
Individual and group development. Employees are given different development plans (IDP) to help them set their goals and advance their careers.
Succession planning. Data on the performance of personnel help management determine who has the potential to go up the corporate ladder.
A company's human resources department (HR) will be the key to the implementation of an efficient performance evaluation system for its employees. A highly-capable HR team will enable the organization's managers to make better decisions and effectively respond to issues.
Legal Concerns
A company's management systems, rules, and procedures should all be in line with federal, state, and other local laws. In particular, these policies should not discriminate against employment terms and conditions.
Moreover, the legal counsel of organizations must ensure that the design of its employment systems is aligned with government regulations. As such, companies must ensure that their hiring processes do not violate equal opportunity laws and regulations.
Communication Channels
Establishing open and efficient communication channels between management and its employees is critical in addressing performance-related issues. These channels are anchored on the principle that everyone is a vital cog in the organization and will ensure the following.
Each employee will better understand his or her role in the company and how he or she will meet management's expectations.
The organization's managers will learn more about what motivates their employees and develop ways on how to help enhance their performance.
The company will be able to keep their employees motivated and guide them towards achieving the organization's goals and objectives.
Elements of Performance Evaluation
Employers have a wide array of tools that can help them efficiently carry out their performance management process. Here are some of the critical components they must consider.
Setting goals. This is the process wherein organizations formulate a specific set of objectives over a specified period. A company's programs, projects, and other activities must, therefore, align with achieving these goals.
Performance review. This process will allow managers to evaluate the performance of their personnel based on their assigned tasks. An employee's strengths and weaknesses are recorded and assessed to determine their contribution to the company.
Performance review systems. Developing and implementing a Performance Evaluation Plan (PIP) is essential for realizing a company's targets. PIPs can help clarify the role of new employees while motivating old ones who are not meeting the organization's expectations.
An organization's growth and development largely depends on the well-being of its employees. It is, therefore, crucial for management to maximize the use of performance assessment tools to boost employee performance and achieve the company's expansion goals.