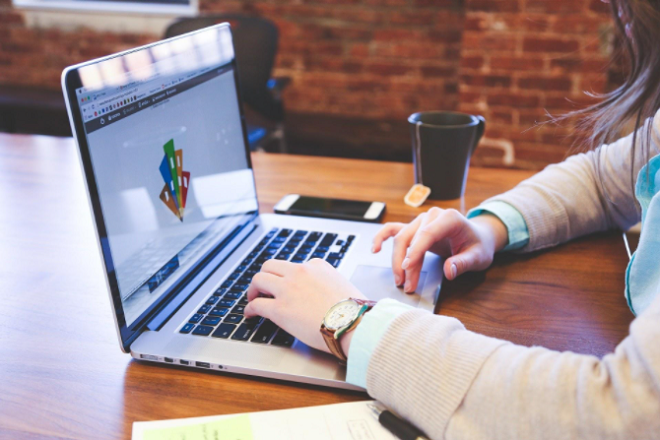 Businesses will always require promotion. And while our current era has afforded us the luxurious ease of online advertising, that's definitely not a nail in the coffin for more traditional methods, like the classic flyer. It has endured for as long as it has simply because it's cheap and effective. It's also always been considered a great bit of marketing material.
That's not to say it's a method that's stuck in the past either. There are a lot of flyer maker apps and similar tools out there that modernize not only the flyers and its contents, but the method of its ideation and creation as well.
Still, there are many who believe they don't have the design skills to create one. While that may well be true, there are websites like Wepik Flyer Maker tool and Venngage that can help with that regard. It's an online tool that allows for the creation of eye-catching, digestible flyers geared towards professionals. It's also a great resource for those who want a quick and simple way of dabbling in graphics without having to worry about non-essential aspects like design.
That said, making a business flyer has never been easier.  But how exactly is one made?
Ideas for Making a Business Flyer:
1
The First Step Starts with the Business Flyer's Idea
Never forget that the goal of a flyer in general is to disseminate information immediately in an easily absorbable manner, and so it stands to reason that you must begin with that in mind.
Try to answer the following questions: to whom are you trying to communicate, what are you trying to say, and what do you think the best way is for saying it? Another point you will have to consider is the relevance of your idea in the first place. You could have the most well-designed flyer in the world but if there's no demand nor interest then it will all have been for very little.
So make sure that the intent is there, and that it is clear, as it will be the main focus of your flyer and its accompanying aesthetic.
Only once all these essential steps have been covered should it be the best time to move on to the ideation of the flyers themselves.
2
Stay on the Lookout for Business Flyer Examples for Inspiration
As the author Austin Kleon, of Steal Like an Artist Trilogy fame once said, "Every new idea is just a mashup or a remix of one or more previous ideas."
It's a simple truth – truly great artistic endeavors build on the work of others, and the same is true even when designing something like flyers. It's important that when you've figured out your message, you take a little bit of time to look at what others who have said similar things have done.
Pay attention to how they presented their messages. What colors, fonts, or aesthetic style did they use? What was the tone of their text? What design elements did they integrate into their marketing material?
After that, you can then ask yourself, how could I do it better with my design?
3
Business Flyer Makers Will Do Most of the Work for You
Now we've finally reached the designing stage. While you could take the time and create your flyer from scratch, some people may find it more efficient and less troublesome to simply use an online generator or template editor. There are a lot of options out there, the most popular being Venngage, Canva, Snappa, or Befunky.
Once you've chosen your tool, then it's time to actually create.
The first step here is to write your copy out. What's your call to action, and how could you describe it briefly? What are the essential details that have to be on the flyer?
The second step is to then create your design the traditional way, such as with GIMP or Adobe Photoshop, or take the easy route and use any of the aforementioned online template editing tools instead.
The former method will have to completely rely on your design skills. But for the latter, it's all a matter of choosing the correct template and modifying it to your tastes.
Take your time to ensure that your flyer is eye-catching and useful in terms of info. If you're not too sure, you can ask other people to take a look and give you constructive feedback. Don't be afraid to be wrong the first time and iterate.
The last step, once you've reached a balance of design and information, is to then send your flyers out to its actual intended audience. Again, it's crucial that you keep your ears open for feedback during this time, as the most valuable insights will come from there. Take it, then reiterate again until you are satisfied. Of course, don't forget to enjoy the process along the way.