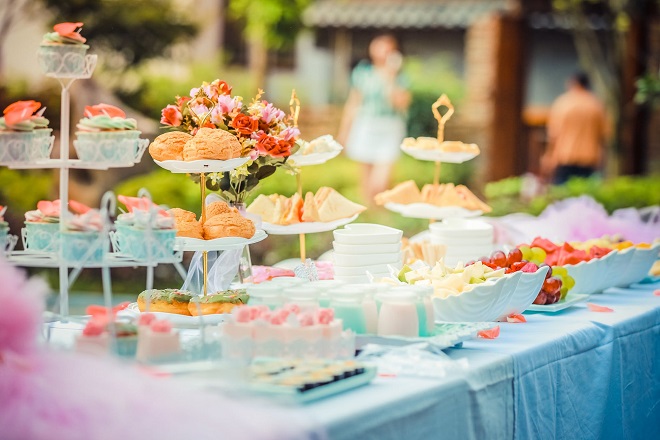 When organizing a formal event, there are several things that you have to secure and plan for: venue, caterer, florist, photographer, and others. These tasks alone can already be stressful and time-consuming since it is not easy trying to find the right suppliers and make sure everything is appropriately coordinated. Given the stress involved in selecting your vendors for the main aspects of your event, it can be so easy to forget some things or miss a step in planning.
Staying organized and on top of everything is essential to organizing any party. Before you start party, try to create a party planning checklist or database where you list everything you need to prepare. Many times, you may focus on the most important things that come to mind and forget about the more minor things that are still as important. Whether it be your party favors or fancy plastic cutlery, the small touches can make a difference in your guests' impression.
Invitations
Invitations may seem like a small thing, and with the rise of technology, some may think that they are no longer as relevant. However, they are just as important today because they help set the tone for your event and create a sense of excitement and anticipation for those who receive one. Invitations can also act as a souvenir or memorabilia that your guests can keep with them even after the event ends.
Food and Beverage Supplies
Once you have your tables and centerpieces ready, you must not forget the small touches: your food and beverage supplies. Look for some fancy plastic cutlery that will help you accentuate your table setting. Your plates and utensils may seem like a minor thing, but choosing quality pieces can enhance your guests' mood when they eat and compliment your table design.
Party Favors
Party favors are a great way to make your party more fun and show guests your appreciation for taking the time to attend your event. There are several party favor ideas that you can look up online if you are unsure of what to give. If you are working with a limited budget or have some extra time, you can also opt for DIY party favors, which can convey your thoughtfulness.
Entertainment
Entertainment rentals like musicians or magicians may seem like an added cost, but they can be a great addition to your program. These additions can enhance the mood and engagement of your guests to help them feel more engaged and have a more lasting memory of your event. With that said, you also have to be selective with the type of entertainment you will feature as this can make or break the experience of your guests.
Signage
Make sure to prepare some signages to direct your guests to the venue and mark parking slots that they can use. These can easily be forgotten since they are a minor thing, but having informative signs posted will prevent confusion and issues on the day of the event. After all, you want to make sure your guests are in a good mood throughout!
Event planning is undoubtedly hectic, but staying on top of all the important preparations–down to the smallest things–will help you plan a memorable and fun event. To avoid missing anything important, try to create party planning checklist to write down all the essential things to remember. This way, you can plan your actions step-by-step and deliver the best experience for your guests!