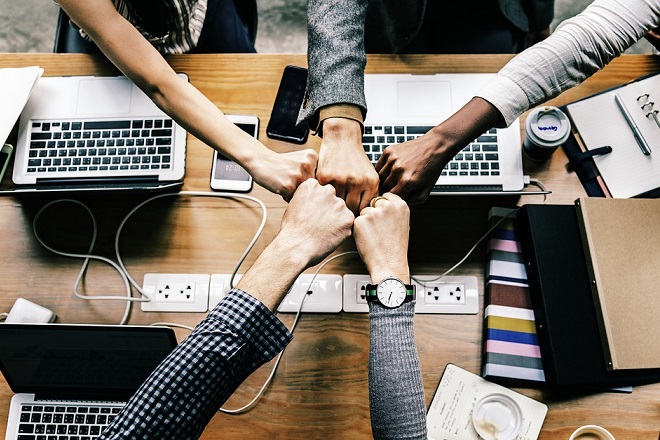 Even though the world of marketing is going digital, nothing can help your business grow like a well-organized event. It's a way to interact with your customers, meet potential business partners and promote a new product. The only problem is that your event is hardly going to have any effect if you fail to attract people to it. That's exactly why you need to do all that's in your power to generate buzz about it. With that said, here are a few tips that will help you increase attendance at your next event.
Embrace social media
Social media now plays a huge role in our daily lives and there are so many platforms you can use for promoting your event. Not only there are more than 3 billion social media users out there but most platforms make it so easy to reach your audience. The most important thing to have in mind is that social media isn't one of those things you can tackle with a one-size-fits-all tactics. Instead, you need to come up with ways to promote your event on every platform you use. For example, creating a Facebook event is the best way to attract your followers on this platform. But if you want to attract your Instagram followers, you need to design an Instagram story that captivates your audience.
Turn to influencers
You probably already know just how popular influencers are at the moment. No matter what industry you're in, there are influencers who can help you get your event noticed, you just have to find them. Just have in mind that identifying the best influencers to turn to is the toughest part of it all. Look for bloggers or social media celebrities whose followers might be interested in what you have to say and see if they can come or just promote your event. Creating quality blog content (with high enough domain authority) can achieve a similar effect and the best way to achieve this would be to go for specialized blogger outreach services.
Turn to professionals
Another smart thing you can do is turn to professionals for help. The good news is, there are event management experts who can provide you with a software that helps you attract more people to your event. Turn to the right company and they'll help you create your event page and customize it any way you want. Some event management software even allows you to create membership plans and communicate with your most loyal members. This will usually make them more likely to show up at you your event. Experts at companies you can turn to will guide you through the process and ensure your next event is a dazzling success.
Rely on email
Some people believe that email marketing is outdated but you'd be surprised by how many people check their email on a daily basis. Moreover, many of them make purchasing decisions based on the email they get. If that works, promoting your event using email is guaranteed to work as well. The best thing about it is that you can utilize an email personalization system and make people even more likely to show up. Another benefit of using email is that you can use it to confirm attendance and make it easier for you to organize the entire thing. Incorporating graphics into your email is also a good way to encourage potential attendees to read it all. Also, make sure you double-check your spelling before you hit that "send" button.
Final thoughts
Hosting a good event isn't easy. But before the big day comes, it's absolutely necessary that you promote your event and have as many people as possible show up. Follow the tips we've covered earlier and you'll have nothing to worry about.