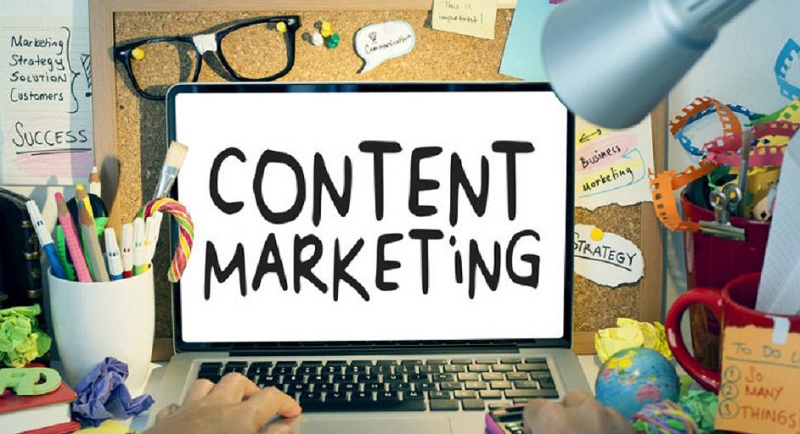 Content is king, and that means you need to ensure that your business's content is of exceptional quality. The better your content is, the more your audience will engage and the more Google will reward you with a high ranking on its results pages.
However, there is more than one way to gain high-quality content. Too often, business leaders believe that the only way to ensure quality is to oversee all aspects of content marketing in-house, or worse, to be directly involved in content creation and promotion themselves. The truth is that content marketing is simply too complex and too important for you to micro-manage it — instead, you will need to outsource to find success.
Benefits of Outsourcing Content Marketing
Many of the benefits of outsourcing content marketing are identical to the outsourcing of almost any service. For example, when you obtain content marketing services, you eliminate from your schedule the time required for managing content, and you can devote your energy to other important business tasks. However, there are a few unique advantages to handing content marketing over to qualified outsiders, such as:
New Content Ideas
You gain access to new perspectives that inspire more varied content. You are accustomed to thinking of your brand and your products in a certain way — and that way might not properly address all the different ways your audience thinks about your company. Hiring a third-party content service, be it a fully-fledged agency or a freelancer, will give you outsider insights that encourage fresh ideas and help you connect with new corners of your market.
Engaging Content
You can publish more content with greater efficiency, to meet a content schedule. Audiences like to know when you will have fresh content available; if they guess, they are likely to be disappointed, which will cause them to look elsewhere for content to engage with. When you outsource, you are ensuring that someone is perpetually producing content for your brand, so you can make much more content much faster with great efficiency — so you can create a regular schedule that your audience understands and appreciates.
Produce Content using Different Ways
You can experiment with new types of content. Almost anyone can type up a blog post — or so you might think — but not everyone can produce a quality video, design an infographic, record a podcast, compile an ebook or generate other, more complex types of content. It is more important than ever that you diversify your content, which likely means outsourcing to more qualified content creators.
Measuring Efforts
You become better at measuring the success of your content marketing efforts. Too many businesses forget that content marketing isn't inherently successful. You need to be able to track and measure your content using indicators like views, likes and shares as well as customer conversions. Yet, monitoring your content with accuracy takes even more time and effort than simply generating content, and translating facts and figures into actionable ideas requires a highly developed skill. Just as you rely on experts to manage your accounting, your sales, your human resources and your customer service, you need experts for your content marketing.
Jumpstarting the Outsourcing Process
Fortunately, outsourcing content marketing is relatively straightforward — once you have the right foundation in place. Your content marketers need tools and direction to help you accomplish your goals and bring success. As you begin outsourcing your content marketing efforts, here are some considerations you must make:
What are you going to outsource?
You can outsource literally every aspect of content marketing, but you probably don't want or need that. Some aspects of content marketing that transition well to outsourcing include content writing and editing, image and graphic design, video production, social media management and SEO.
What are your goals?
Like any other kind of marketing, you should have wide-reaching goals that you hope to accomplish through content. The content services you choose will vary dependent on your goals, so you should know what you want to achieve before you start outsourcing.
What are your KPIs?
Your key performance indicators will be related to your marketing goals, helping you understand how your content is performing and how you can improve. Your content services need to know your KPIs to report on your content's success or failures.
What is your content style?
It is a good idea to produce a company style guide to send to content creators, so regardless of whom you use to generate content, all your content looks like it came from the same source. Cohesiveness is important to audiences.
You can't and shouldn't manage content marketing on your own, and you probably shouldn't try to keep the entire effort in house. As long as you have the right resources and processes, you can successfully outsource content marketing and improve your business.