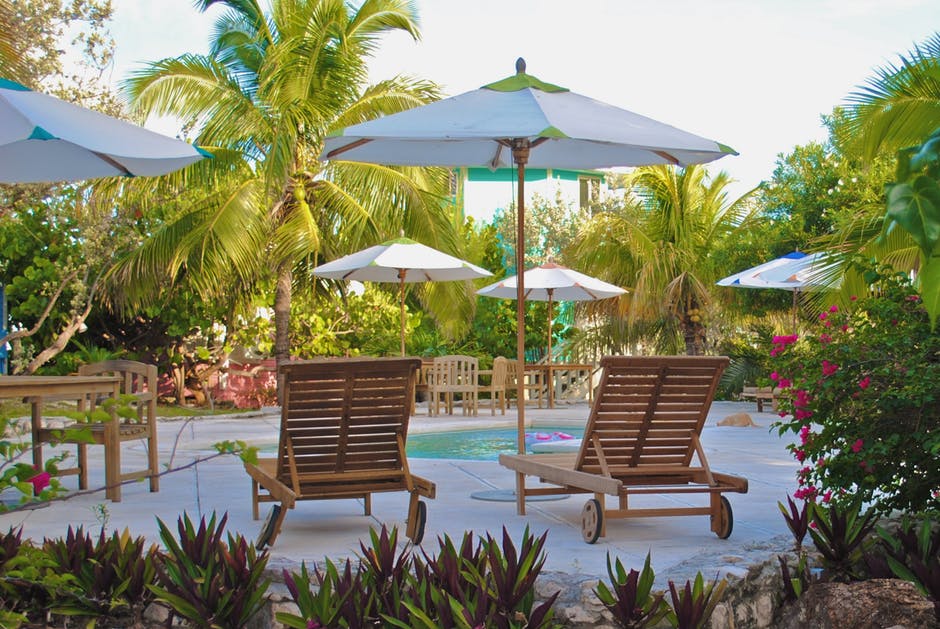 Umbrellas are like a seamless addition to the outdoor space!
In the areas of outdoors, where there isn't much shade or any overhead roof, having an umbrella is a perfect addition. It will not only offer shade to the outdoors and make it more livable, but will also glam-up the whole look of the space.
A cantilever umbrella also comes handy when you need to adjust the seating according to the shifts in the sunlight. Also popular as an offset patio umbrella, cantilever umbrellas can be adjusted to any position in just seconds.
Still confused in making these umbrellas your choice? Have a look at these reasons that will compel you to buy them:
Easy to setup
It's very easy and hassle-free to set-up everything with a cantilever umbrella. All you need is to decide your position. Also, a cantilever umbrella doesn't need any drilling, screwing or calling someone to fix it. Just select your outdoor furniture, their placement and position the umbrellas to give the shade.
Offer Complete Coverage
Does that pesky sunlight disturb you? Make some adjustments with the cantilever umbrella, and it's done. With them, you can adjust position, tilt it and rotate it to keep the light away from you and your furniture.
Unlike traditional table-umbrella that offer shade to the center area only, the best cantilever umbrella will offer complete protection against sun, heavy rains that pour down from different directions, and all other weather conditions.
No Professional Installation
Having an offset cantilever umbrella means you don't need any professional to install it. Also, you don't have to drill or hole in the space to adjust the umbrella. Just pick the spot where you want to place it and put the umbrella.
Further, with cantilever, you don't have to obligate to a particular table or décor that go with them. Instead, you can pick any furniture and can place it anywhere on the patio or outdoor. moreover, if you get bored, you can also change the arrangement of the furniture later to give a fresh look.
Easy To Store
Since these umbrellas don't get stuck to one place or one piece of furniture, they are easy to store and can be moved to another side. Plus, you don't have to shift the entire table with the umbrellas. Simply close them and store it when not in use.
Become A Poolshade
If you have a pool that needs side coverage, a cantilever umbrella will help! Since these umbrellas are quite versatile, having them at poolside will help you bring shade to the poolside. Besides, if you are not using the umbrella to block the sunshade to the pool area, shift it to the lounge chairs for coverage against sun and rain.
Available In Different Sizes And Shapes
The size of cantilever umbrellas can vary from small ones to the very large ones to offer coverage to multiple tables. Simply decide the area that you want to cover and then select the size that matches the outdoor decor.
Cantilevers Are Perfect For All Seasons
Whether you want an umbrella to offer snow and rain protection to the outdoors or you want shade in the blistering hot season, a cantilever umbrella will protect you. It will safeguard you and your furniture from all the natural elements of all seasons. Besides, they are ideal for kids playing in the sun.
While the lavish outdoor furniture and the elaborate decks help you enjoy nature without sacrificing style, the outdoor umbrellas will help you enjoy more time outside. So, get the one and relish your me time!