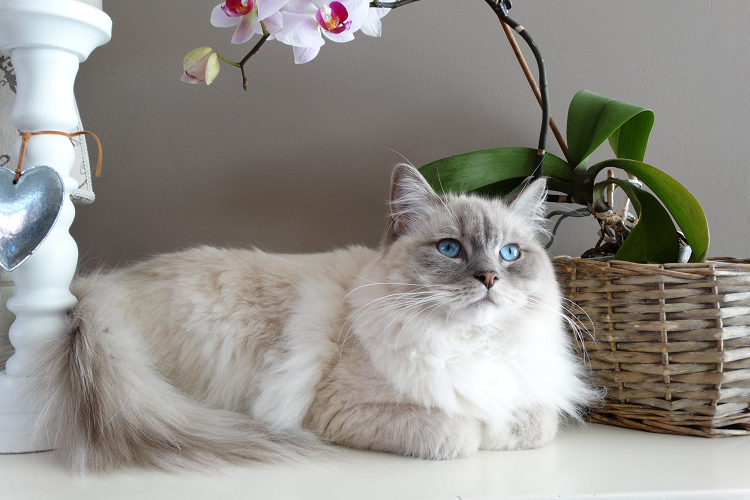 Adopting a cat is totally different than taking care of the dog. Cats definitely need more attention but in the initial days, they need more than that. It's going to be messy but rewarding at the same time. There will be scratches, sheds, chases, and laughs throughout the house.
After buying a new cat, you will need to buy a few more things, to make him feel more comfortable. Keep in mind to buy these things in advance because you will be too exhausted to tend to extra tasks later on.
5 Things Every Cat Owner Must Haves
So, here is a complete list to help buy cat things and supplies for your newest family member. Let's take a look at them.
Most cat owners use a stainless steel bowl and a ceramic bowl to feed their cats. But it will be good if your cat has a dish of her own. It is not at all recommended to use a plastic bowl as most cats develop rashes with them.
Moreover, plastic containers are lightweight making it easier to spill food all over the floor. So, unless you love cleaning, do not buy this.
You can also use the automatic cat feeder. Most cat owners make the mistake of putting the food inside the bowl for the whole. This practice leads to unhealthy eating habits. So, if you want to encourage that but still want to save yourself some time, you must invest in this machine.
All you need to do is set the feeder for when and how much your cat should eat, after consulting with the vet.
And that's it. Now you won't have to worry about feeding them anymore.
Cats love to play. So, instead of letting them play with some household items, buy new toys for your furry friend.
Studies have also proved that owners who play with their cats develop a stronger bond quickly. When you're playing with your cat, they will feel more loved and will be affectionate towards you. There is a variety of toys you can select from the peak and play toy box, feather wand, chew toys, fishing pole, etc.
Don't worry, you won't have to go surfing the internet for long hours, https://www.petstock.com.au/cat is your one-stop destination for all the cat supplies you are looking for.
For your new cats, litter training is extremely crucial. So, make sure this is done right from day one. Buy litter boxes so that your cat knows where to go for littering. If you have bought a small kitten, the litter box should be small, so that they can easily enter.
For a larger cat, the size has to be bigger. Also, make sure there is a mat underneath the litter box, it helps to collect the litter easily. You can't get it from any local shop or buy it online.
No matter how much you avoid it, cats love to scratch. They would scratch any surface they would find. So, to have minimum destruction in your house, buy a scratching post. They are very easy to find and if you are good with tools, then it's even easier to assemble them yourself.
Make sure the base of the scratching post is strong to prevent topping, and it should be equal to your cat's height.
You can throw away the litter regularly but still, the smell can stay inside the house. And to be honest, it's quite unattractive to have any guests over when that smell prevails.
To get rid of that, buy a good pet odor eliminator that does not counter produce a good smell but instead neutralizes the odor from the litter box.
So, after throwing away the litter, do the process without fail to get rid of the wanted smell completely.
Cats lose a lot of hair, and if they are not maintained properly eventually, they will fall out.
So, invest in good shampoos that will maintain the shine and bounce of your pet's hair… And get ready for some really warm cuddles.
Over to you…
Cats are sweet adorable pets. They loved to be taken care of. While giving love is your duty, I wanted to make things easier for you as a cat-owner with the help of this think-piece. So, take care of your kitten with these great tips and have a great time.