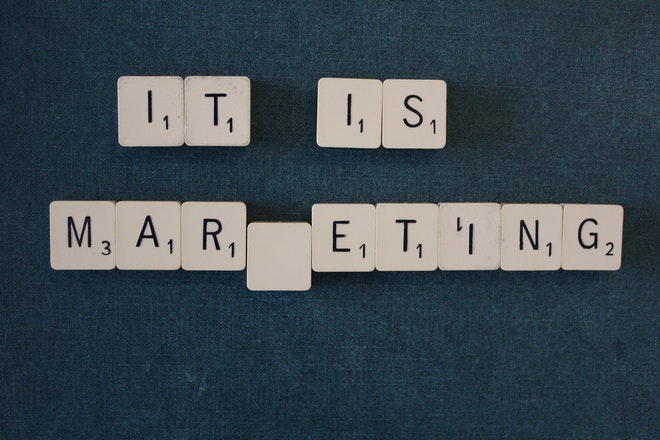 Starting a new business is an exciting endeavor, but without an effective marketing plan, even the most creative goods and services might go undetected. To ensure the success of your new firm, you must concentrate on key marketing essentials that will help you develop a solid foundation and drive growth.
5 Key Marketing Essentials for Small Businesses
In this post, we will look at five key marketing essentials where new businesses should focus their early efforts to develop an efficient marketing framework. You may position your business for success by following these suggestions and using the potential of artificial intelligence without investing excessive time or money.
1
Define Your Target Audience
One of the first steps in developing a successful marketing plan is defining your target demographic. Knowing who your ideal consumers are will allow you to adjust your messaging and methods to appeal to them.
Begin by performing market research to establish your target audience's demographics, psychographics, and purchasing habits. This data can help you target your marketing efforts and develop captivating content that speaks directly to their wants and aspirations.
To get started, free tools like Google Analytics and social media insights may give significant data.
2
Build a Strong Online Presence
A good online presence is vital for any organization in today's digital age. Begin by creating a professional website that appropriately displays your brand identity and highlights your products or services.
Optimize your website for search engines by using relevant keywords, producing high-quality content, and providing a user-friendly experience. Create a presence on social media channels that are relevant to your target demographic.
To optimize your reach, regularly update your social media pages with compelling material, connect with your followers, and use paid advertising alternatives. Online businesses, use comprehensive marketing campaigns to acquire new users by maximizing exposure through various channels.
3
Content Marketing and SEO
Content marketing is critical for attracting and retaining new clients. Create high-quality, educational content that targets the pain points of your target audience and adds value. This can include blog entries, articles, videos, infographics, and other types of content.
Incorporate search engine optimization (SEO) tactics to increase the visibility of your website in search engine results. Conduct keyword research to uncover relevant terms and phrases, and then optimize your content. You may improve organic traffic to your website and position your company as an authority in your field by concentrating on content marketing and SEO.
4
Email Marketing and Lead Generation
Creating an email list helps you to keep in touch with potential clients and nurture leads. In return for visitors' email addresses, provide significant incentives such as exclusive material, discounts, or free resources.
Use email marketing services like Mailchimp or ConvertKit to automate and customize your email campaigns. To offer tailored content and increase engagement, segment your email list based on demographics, interests, or prior interactions.
Implement lead-generating tactics like forms, pop-ups, and gated content to capture leads. You may create trust and boost conversions by regularly giving value through email marketing.
5
Social Media Advertising
Social media advertising is a low-cost strategy to reach out to your target demographic and create leads. Platforms like Facebook, Instagram, and LinkedIn offer sophisticated targeting capabilities that enable you to pinpoint your potential clients based on demographics, hobbies, and behaviors. Create interesting ad creatives and ad copy that grabs attention and entices people to act.
Key performance indicators (KPIs) like as click-through rates, conversions, and return on ad spend (ROAS) should be used to monitor and optimize your campaigns. Paid social media advertising may help your company acquire attention, attract visitors to your website, and eventually improve sales.
Conclusion
Establishing a good marketing foundation is critical for a new business's success. You may successfully advertise your products or services and drive development by concentrating on identifying your target audience, developing a strong online presence, applying content marketing and SEO, adopting email marketing and lead generation methods, and leveraging social media advertising.
Don't forget to use artificial intelligence to your advantage by utilizing technologies and platforms that help automate and enhance your marketing efforts. To stay ahead in a competitive market, keep consistent, assess your outcomes, and change your strategy as needed. Your new firm may succeed in the ever-changing world of marketing with devotion and a planned strategy.