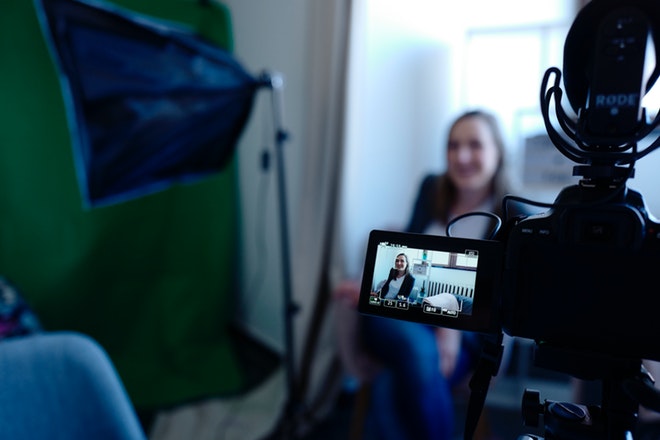 Every organization has a primary goal, that of achieving growth and profitability. The marketing department plays a key role to achieve this. The marketing department has to ensure conversions to acquire customers and then achieve sales. To do this, there are many strategies that marketers need to implement. One of the most effective strategies is to use customer testimonials. This is the most effective use of word of mouth by an organization.
A testimonial is a review, compliment, appreciation, or feedback on the products and services offered by a company. A customer's testimonial is very important, as it is an indicator of customer satisfaction. A satisfied customer can help you in your marketing effort. Your potential customers are more likely to believe the words of your existing customer than any other marketing message. A testimonial from your customer can directly help you increase your conversions and sales.
Credible Customer Testimonials
If your customer testimonial has to help you achieve your marketing goals, then it must be both credible and effective. Let's first understand how to make the testimonials credible. Credibility is a very important factor in customer testimonials. A potential customer would want to be assured that the testimonial and review are from a real customer and is authentic. Here's how you can ensure your testimonials are credible.
1
Ensure all testimonials are authentic
Every testimonial that you use must be authentic. It must be genuine feedback or review from your existing customer. Some marketers try to create the review themselves or create a video review using an actor. This can cause a serious negative effect. Once customers feel that a testimonial is not authentic, the brand's credibility is affected. This causes loss of trust and can negatively affect the business.
Show your brand's authenticity by creating a video testimonial landing page. Here, you can gather a collection of authentic and engaging testimonials from your satisfied customers. Choose ones that highlight different aspects of your products or services, such as specific benefits, outstanding customer service, or unique features. 
Craft persuasive and concise copy that complements these video testimonials. Write a brief introduction that sets the context and highlights the importance of customer feedback. Then, include brief snippets from the clips as quotes to pique visitors' interest. 
Moreover, use the embed codes provided by your video hosting platform to ensure the videos play smoothly and are easily accessible.
It is important to prove the authenticity of the customer who is presenting the review. The best testimonial is one that names the customer, provides a way to contact him/her (email/phone), states his/her designation and organization (if a B2B customer), and has a photo of the customer. A potential customer can be assured that the testimonial is by a genuine customer. If a video testimonial is being made, then the customer's name and other details must be provided.
But obtaining their express permission to use their testimonials in your marketing materials is crucial. It can be in a signed release or consent form that outlines how and where their testimonial will be used.
Recording the testimonials naturally is essential, allowing people to express their honest opinions and emotions. Avoid scripting or overly directing them, as this can make them seem rehearsed or insincere.
When possible, provide opportunities for interested viewers to verify the testimonial. For example, you can include links to the customer's website or social media profiles. You may also allow potential customers to contact the featured customer directly for further validation (with the latter's consent, of course).
Furthermore, you may back up the testimonials with tangible results, such as data, statistics, or before-and-after comparisons, for additional evidence of authenticity.
A potential customer will find a review credible if it looks genuine and not artificial. There are different ways to ensure this:
If a video testimonial is used it must be recorded in a natural setting. The house of the customer or the office is ideal. The place where the product is used should serve as the background for the video testimonial. It is important to avoid shooting in a studio as it makes the video look artificial and not genuine.
The testimonial must be a review of the product by the customer. It must focus on the product benefits. This makes the testimonial look credible. If the testimonial focuses on the features instead of the benefits then it would look like a promotional ad and not like a testimonial.
If there is anything special about the customer, it can be highlighted to enhance the credibility of the customer. This would be mostly applicable for B2B products, where the customer is a business representative. If your customer is one of the top companies, an industry leader, or is known for its high professional standards, then you can highlight the fact in your testimonial. This can help in impressing potential customers.
Effective Customer Testimonial
The customer will trust a credible testimonial. To make the customer actually go ahead and purchase the product, the testimonial must be effective. It must present your products as the perfect solution for the customer's needs. Let's look at some of the ways in which you can create an effective testimonial:
An effective testimonial is one that is well presented. There must be a narrative in the testimonial. It must talk about the customer's problems or needs and the pain points experienced in finding a solution. When the testimonial talks about how he/she found the product and explains that it was the solution to his/her needs, then it would be highly effective.
A potential customer would want to know how the product works and whether it meets his needs. He would also want to be assured that the product is worth investing in. When the testimonial has this information from an existing customer, it would reassure the customer and convince him about the product and the brand.
Ideally, a video testimonial can be made as it uses the power of the visual medium to ensure the message reaches the potential customer. A video testimonial can be used to reach out to potential customers by creating an emotional connection. This is a powerful way of communication and ensures the testimonial is effective.
The testimonial must be short, simple, and use clear terms to describe the product benefits and the customer's experiences. A too lengthy review or a video testimonial that is more than 5 minutes long may not be impactful. Short and simple is the key to ensuring the effectiveness of a testimonial. People do not have the time to read lengthy reviews or view a video of long duration.
The testimonial must appear professional, which is important for video testimonials. An amateurish video shot by the customer may be natural but it does not look impressive. You can work with a professional agency to create a video testimonial. The professional agency would have experience and expertise in creating video testimonials. They would help you create an effective testimonial that can produce results.
All the guidelines above can help you create a testimonial that is credible as well as effective. Credibility helps to build trust and can make the customer trust you. Creating an effective testimonial will convert the trust into action and help you ensure conversions and increase your sales.