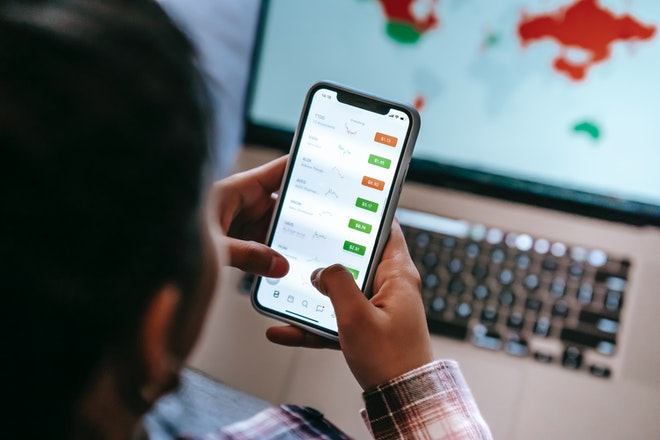 Managing your finances can be a tricky thing. Whether you need to have the skills to successfully run the finance part of your business, or whether you want a bit more financial security in your life, the finance world can be intimidating, to say the least. Luckily, we live in a world where you can find an app for nearly everything. This includes your finances. If you're worried about putting your financial information on the internet, don't stress.
Best Finance Apps to Manage Your Money
There are various safe and secure finance apps with good reputations, so as long as you do your research, you can use these finance apps to help you manage your finances more effectively.
Most of us have a vague idea of what the stock market is, and how it can help you grown your finances. However, most people don't do much about this, because it's so intimidating. If working with numbers isn't part of your particular skill set, that's okay! With the help of a free stock app, you can easily invest in stocks without having to doubt your decision – these apps take the work out of it and think for you.
Most major banks have either an online banking option or a banking app – if you're lucky, you may even have both! While most people have jumped on the bandwagon when it comes to banking apps, some may still be skeptical. But it's so worth it. You can transfer money, see your balances, and even create an emergency fund, all from the comfort of your own home, using just your phone. No more hours of standing in line at the bank, waiting for assistance. If you're worried about security, most banking apps have that covered. You can get alerts every time a payment is made using your banking details or card, meaning you can immediately alert the bank if an unauthorized payment goes through.
We all know that budgeting is important, and yet most of us don't budget all that often. Why? Because it can be a time-consuming struggle. If you're tired of messy notes or getting Excel spreadsheets to function the way you want them to, why not make the switch to an app designed to do the budgeting for you? There are plenty of budgeting apps that work in various ways so that you can include what you need in your budget.
If you're a contractor or freelancer, you're probably aware of how important invoicing is. After all, your payment depends on it. But invoicing can be a hassle, and there's always the risk of you running the math incorrectly. Of course, you could just hire an accountant, but that's a lot of extra money that you'll be spending each month. And why would you do that when you can download an invoicing app? Invoicing apps make sure that your math is correct and that all your invoices have the same format. They often also store your past invoices, which is a massive bonus for tax season.