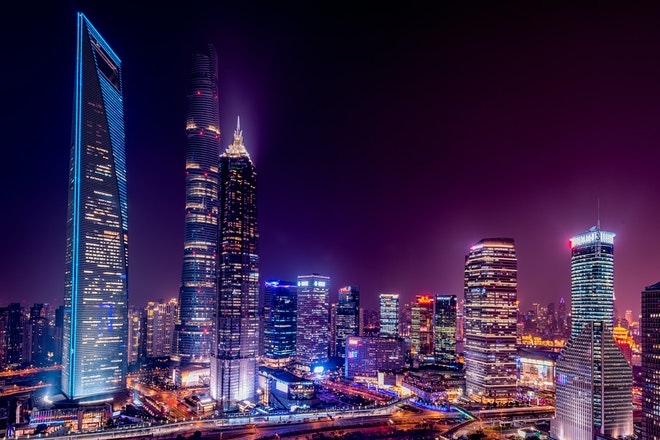 What is the first thing that comes to your mind when someone asks about lighting up a big stadium? Certainly, it would be LED flood lights.
Why? Because:
LED flood lights are being used for years to lighten up the large area.
They provide the best bright light that reaches the boundaries and farther areas of the field.
They provide broad-beaming and high-intensity light.
They are called flood lights because they usually provide a high wattage light that floods the entire area.
Floodlights are beneficial at many roadside events, concerts, parties, etc.
Discussing more, LED flood lights have various uses, but one of the most important is enlightening a city outdoor.
Floodlights as Outdoor Lights
One primary reason for using floodlights in the streets was to reduce burglary, discourage highway robberies, and keep theft cases under control. But along with this perspective, lights have a huge impact on our lives. Let us tell you how.
At nights, one feels safe, comfortable, and fearless in bright light. Almost every big city around the globe faces the problem of providing safety to its residents. One of the easiest ways to achieve this is by keeping the city enlightened. And this purpose is served best by using the LED flood lights.
LED outside floodlights are installed on the roadside light poles, and nowadays, they can even be connected to solar energy support. With an automatic sensor system in these lights, they are turned off in bright sunlight and turn on when there's dim sunlight or no sunlight at all.
Enhancing the beauty of a big city
City lighting is usually done to provide a sense of connection. Especially, enlightening the historical places shows attachment to their culture and homeland.
That's why most commercial buildings and public sculptures are lit up at night by LED flood lights, often for purely aesthetic and artistic reasons. Every populated city consists of one or many architectural masterpieces linked with the city's main representation, and for this very reason, it needs to be ENLIGHTENED!
As darkness rises and the city at night comes alive, LED flood-lightening continues to dazzle against the black skies. They are kept on to beautify and increase the relationship between nature and artificial lighting.
Floodlights with latest advanced technologies
Floodlights these days have various models. With the current need, the floodlight technology is advanced, and different kinds of floodlights are now available in the market. With the cheap LED light bulbs, which also serve many purposes, they are getting popular day by day.
The sale of LED flood lights is very high these days. LED lights are now washable, can be easily installed at your home, lawns, or sports grounds where humidity and water content remain high.
Floodlights these days also have motion sensors installed with them, and thus they cover the whole site or area by rotating just like a camera.
A three-headed floodlight is also available at an affordable price that serves to cover your whole porch yard, cutting down the requirement for installing multiple LED lights.
LED flood lights come in various colors these days and have built-in software so that you can control them with your smart device. They can be managed with your mobile phone easily. They can also be connected via Blue Tooth, making the control a lot more feasible and easier.
In comparison with day white light, some LED flood lights are designed to provide bright white light producing a similar kind of day effect at night.
Floodlights as event lights
In every event where many guests are invited, lightning is the important thing to notice. Wedding ceremonies, concerts, sports activities, barbeque parties, late-night outs, musical evenings, lightening the stalls, etc., every function needs LED flood lights. Every such event involves LED lights because of their high-intensity lighting quality and the low price.
LED flood lights are not just fixed, either. You can mount portable versions on stands or support for temporary outdoor events also. Research about what fits your needs and get the right LED flood lights for you. Good Luck!