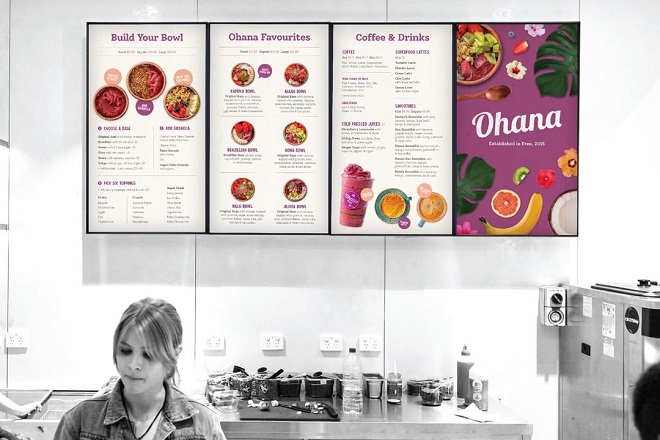 Marketing and promotion of brands and products have changed a lot in the last few years. Where newspapers, pamphlets, and boarding were the main source of marketing and promotion earlier, it is now the digital platform that has taken over its place. Not only the digital ways have more reach, but they are also a lot more customizable and affordable on the pocket. One of such digital ways of promoting a brand or product is Digital Signage, which is becoming more and more popular with time. It is something you might have noticed on the streets, offices, airports, shopping malls, and at a lot of other places as well.
Digital Signage has now become one of the most efficient and effective ways to catch the attention of customers. Digital Signage can display the graphics and video on a smaller screen or giant video walls and are great ways to improve the experience for the users. It can not only be used in the marketing of a brand or product but can also be used to include product research, locating inventory, viewing more product options, and even opportunities to virtually "try-on" products. When it comes to Digital Signage, there are a lot of benefits that it comes with as well.
Interaction with customers
Digital Signage provides the users with a great way of interacting and knowing more about a product or details. For example, a customer in a shopping mall might have to ask for someone for directions when they have to search for their favorite shopping store, which can be time-consuming and might not turn out as accurate as it should be. Instead using a digital signage wall to interact with the map of the shopping mall and searching for the store could be a lot more convenient.
Similarly, letting a customer virtually try on any product using the screen would be a lot more useful for them in making decisions related to their shopping. Therefore, it removes the dependency of asking for help as the customer can themselves get the information through interacting with Digital Signage from Amped Digital Signage.
Customized displays
With older ways of promotion and marketing like banner and hoarding, came a time-consuming and exhausting way of changing the banner and making sure that it is placed well. Similarly, making any changes to it was not possible. However, with this screen, the display of multiple screens can be changed in seconds through a remote location.
Displaying a product on sale, new announcements and other details can be done almost immediately from any location. It would allow the stores to immediately display any kind of offers across different locations. Apart from changing them through a remote location, they can also be set up to change automatically with new designs and screens.
Gets more attention from people passing by
The Digital Signage might be great for inside the stores, malls, and a lot of other places, but it is also equally effective to attract nearby people to make them enter a store or any other place. It has been known that Digital Signage can attract 5 to 10 times more people as they become a lot more curious as to what kind of hardware is being used in it and the beautiful display it has.
Apart from that, this is what increases the customer retention rate as well and has a much better recall value. Digital Signage is much better at attracting people and also increases the time they would be looking at the content of the signage, which increases the chances of them trying to explore what it is offering.