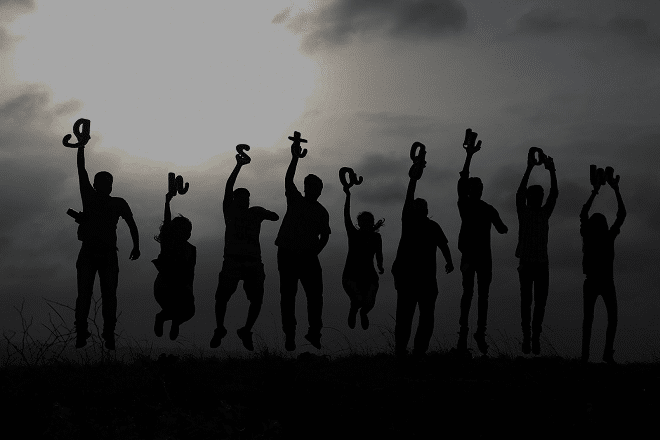 If your small business doesn't have an Instagram profile in this digitalized world, then your business may be missing multiple opportunities. In recent days, Instagram shines as an excellent game-turner for most businesses on the platform to boost their sales. How? They have utilized the Instagram stories feature. The Instagram community launched a unique feature of Instagram stories that allows every user to post story content and interact more with their followers.
Here, you can get the complete guide to how Instagram stories work well for every business to increase their sales. Let's jump in.
Instagram Stories
In simple words, a story is the combination of videos, photos, stickers, or texts in an innovative way. Instagram stories live for a day from the posting time and disappear after it's not saved in Highlights or archive or downloaded.
It displays in the top area on the platform. It's the first thing every user may see when they launch the app. And Instagram launched Highlights, which helps you boost up your business objectives(you can get more about this in this article, keep on reading). It brings more customer value to your business or brand.
Instagram Stories Content For Business
Before interpreting your business marketing strategy into Instagram, you must know the excellent stats of the platform. Here, it is:
Instagram contains over a billion active users every month.
Over 550 million users utilize Instagram stories every day.
Actives users on Instagram spent on the platform average of nearly 29 minutes every day.
More than 250 million people check at least a business profile every day.
Over 140 million active users engage with the shopping posts monthly.
Advertising reach on Instagram reaches nearly 855.6 million users.
Influencers are getting paid between $200 – $2,100 per post.
Also, it's more enjoyable when knowing ⅔ of visits on Instagram stories are from non-fans. It clearly shows that Instagram stories help your business to reach more target audiences on the platform.
Statistics show that it is relatively easy to get Instagram story likes and views as stories are the fastest evolving factor, with over 500 million profiles using Instagram stories format every day.
Benefits Of Instagram Stories
As already said, Instagram is the speedy evolving platform; Instagram stories provide multiple benefits for every business.
Reach Massive Instagram Audience
Instagram story content is discoverable. It means that your story content could be received & viewed by audiences who aren't your fans. Also, you could tag other brands or people or use hashtags to increase your story's reach and get a massive audience to your site. You can also share your stories with your other network followers to gain new followers on Instagram instantly.
Interact With Your Existing Audience
Instagram stories give you various ways to interact with your existing audience. Here are they:
Bring out "How-to" videos visually for your brand products.
Give free tricks and tips.
Provide instant content about your company or your products.
Provide BTS(Behind The Scene) content.
Come up with your business events.
Accept influencers on the platform for taking over your profile for a time.
Provide attractive discounts, offers, etc.
Instagram Stories Acts Like Conversion Funnel
Instagram stories give an excess of benefits for their platform users beyond just increasing brand awareness. It helps in providing an excellent solution for marketing funnel's lower part and gives every business a marvelous opportunity to boost the lead generation & conversions.
If a business creates story content that provides more worth to their fans, they could ask them to start a conversation on Instagram messenger. Otherwise you could provide a clickable link in your bio section if you can't include a link in the stories section. So the potential audience goes to the landing page to purchase products and increase the conversion rate.
Create An Instagram Story
It is simple to create your stories on Instagram after getting into the app:
Click on the 'Story Circle' at the top left side.
You could click a new video or photo or select the content from your phone's gallery.
Click on the text option to enter your texts or the smiley option to load smilies to your content.
After completing it, click on the 'Your Story' option at the lower corner of the platform.
Also, you can limit your Instagram stories with your "Close Friends" factor.
Create An Instagram Highlight
Now, you have uploaded your story content, and you need that to be live after a day and to grab more visibility, you could try the highlights option on the platform. There is two way to stay up your story content on the highlights option:
Highlight from a live story content(make a story, upload it, and save it to the highlights manually).
Highlight from the stories that are archived.
To utilize the second option, you want to activate the archives option on the settings page. If it's active, your disappearing stories will automatically save on the archives list so that you can select stories for the highlighting.
Grab Massive Story Views Promptly And Increase Engagement
Now, you know about creating Instagram stories content and highlights; let's jump into how to grab more views to your stories' content.
Utilize The Packages On Create Mode
Try the fresh create mode option on Instagram if you're exhausted. It includes questions, countdowns, polls, and many features that would gain more engagement.
Include Hashtags
In simple words, not including hashtags in your posts is like not adding salt to your foods. Using hashtags helps you increase search on the platform organically because the platform gets your content when a person searches for that specific hashtag. You could use ten hashtags in your story content on Instagram to attain more reach.
Include Location Tags On Stories
The exact thing applied for location stickers also. Including location stickers in your stories helps to grow your business or brand awareness. If an Instagram user searches for a particular location, they will find your content for that search location. Everyone checks the location or spots before they move out there. Doesn't it?
Reply To Mentions
Instagram mentions usage in user-generated content(UGC) could be a perfect win for exploring trust in between the user and brand. For instance, if someone publicly mentions or implies your brand, you could get how users interact and engage with your business. Ensure to appreciate your users through uploading their favorite content to your stories.
Use Name Tags On Instagram
Another most effortless and quickest way for the users to get you on the platform is using Instagram's name tags. The objective is to bring user's to your Instagram account and encourage them to get you by clicking on the hashtag. It is similar to Snapchat's snap codes and Messenger codes on Facebook.
Utilize Instagram Live
You can use Instagram's "Go Live" feature to increase instant engagement from your potential audience. Your fans who are using Instagram at your Going Live time would get a notification to join with you lively. Here, you can receive questions and comments. Ensure to utilize this feature when most of your fans are active on the platform.
Try IGTV(Instagram TV)
You can use Instagram TV(IGTV) to share long video content with your followers. As IGTV grows with popularity, it's a perfect path for every company to interact with videos and increase the visibility of their business.
Instagram Stories Ads
If you want to get more sales with Instagram stories promptly, you can go for story ads on Instagram. Unlike Instagram stories, your story ads could run more time as you want. You need to analyze more because it's a fresh ad factor.
Stories Analytics On Instagram
You can monitor analytics on Instagram stories to see which video content or photo story performed well. Also, it helps in understanding more about your audience to bring out a strategy for your brand or business.
You need to have a business profile on Instagram to monitor the Insights factor. Once you have landed on the Insights option, go to the Story Insights. Here's the primary Insights terms that you need to look after:
Number of comments, shares, likes
Number of post saves
Posts reach
Profile visits through a post
Best Story Tools(100% Secured) For Instagram Marketers
Now you would about Instagram stories benefits, you want to grab perfect tools that help you make glorious stories content that would convert.
Here's the tools that we suggest you try:
AdEspresso – Instagram story advertisements creating tool
Canva – Designing tool
Buffer – Scheduling tool
Flyer – Video creation tool
EmbedStories – IContent on websites displaying tool
Embed Instagram Stories To Your Site
Instagram story content is a new organically fresh promotional tool. If you don't convert them to a highlight, it would disappear after a day from the porting time.
To provide a solution for this issue among Instagram marketers, you can use various online free embedding tools that help you to save & embed your Instagram stories content on any site with a single code.
Latest Features On Instagram Stories
Focus Option
It is available already on the platform. Users could focus on a person's face and bring out an incredible professional story.
Camera Effects
Instagram has launched new effects in the Instagram stories section. It is also available to the other impact creators to develop it to utilize it in their Instagram stories effectively.
Third-Party Applications Integration
Instagram opens the stories feature on Instagram to other third-party developers. It means that various other applications could integrate their unique content easily with stories & allow people to share Instagram stories from their applications. For instance, Shopify users could directly share a music or song in the stories section on the platform where the user's fans could play a song or direct Shopify to get more songs or albums.
Conclusion
I hope you have clarified how to use Instagram stories for your brand or business and help you achieve fixed objectives and increase more sales. Once check out this complete guide to Instagram stories before you create your first Instagram stories.