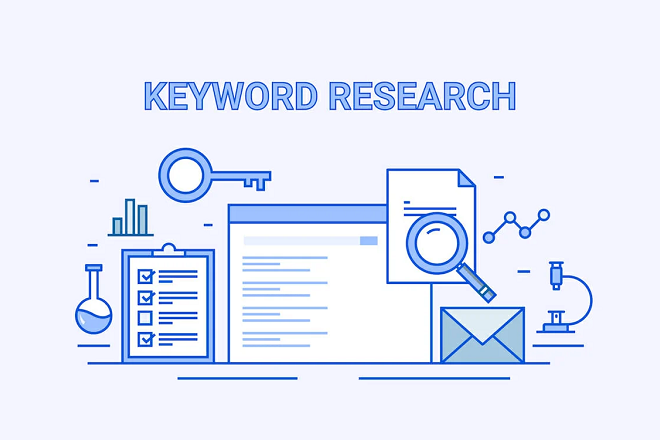 When browsing online, most people seldom go beyond the top ten search results in Google or any given search engine. It's a well-supported observation that the top three results of a search get 75% of clicks. Therefore, writing content is essentially a function of ranking higher in the search results, and to do so, you must use high-quality keyword research. Other than ranking, well-founded keywords also bring a host of other benefits.
Competitive Advantage
Keyword research requires a thorough look into the search terms that your target market uses when seeking products or general information online. You can either build your content around heavily used keywords or focus on unique keywords. SEO strategists choose the latter to remain competitive and eventually develop niche content.
Of course, the goal is to rank higher. But a niche content allows users to associate your expert content with your brand name, regardless of your ranking position. In a way, this brand association becomes your source of competitive advantage.
Increased Visibility
The most apparent positive impact of a proper keyword search is increased visibility, which consequently leads to higher web traffic, a wider audience, and more business opportunities.
To increase visibility is to undertake proper keyword planning – a great deal breaker. There can be many possible search terms for your next article. But you must prioritise one which your audience needs.
Salable Content
Content marketing serves different purposes – to inform, raise campaign awareness, tap emotions, build traffic, gather leads, or to convert to sales. Many companies aim for high-conversion content – one which leads to actual revenue.
When you understand tactical keyword research, you will likely write content purposefully. You will not fall into the trap of following trendy keywords that only intrigue the audience but never actually sell. Highly likely, your research will lead you to the effective use of long-tail keywords like 'where to find graphene power banks Sydney'.
Moreover, you know generating the right keywords is only half the picture. The content itself is the other half and the key to getting page visitors to respond to your call to action.
Target Market Segmentation
When creating content, have an audience in mind. You may say that your indoor potted plants or car paint services are for anyone who needs it. However, effective marketing dictates that you target an audience one article at a time.
In-depth keyword research will help segment your target market and determine which audience to prioritize based on factors like location and time. Do not assume and perform your keyword analysis objectively.
Optimized Marketing Message
SEO marketing requires efficient management of keyword-rich content. It does not merely stop at finding search terms and writing a 400-word article. It needs to be followed through, pairing it with other keywords, targeting different market segments, and linking it to other online platforms. Optimizing your keyword-based marketing messages across different channels and time develops page authority.
It's an overall tricky process, often demanding a content calendar, but one that proves worthwhile if only the right keywords, the right marketing message, and the right call to action are in place. Remember that you can create a quality write-up that won't get across your intended audience because the keywords are not essentially targeted.
To help you in your keyword research, invest in the right tools and work with a great team. If the process is too arduous to bear, you can always choose to collaborate with an SEO company.