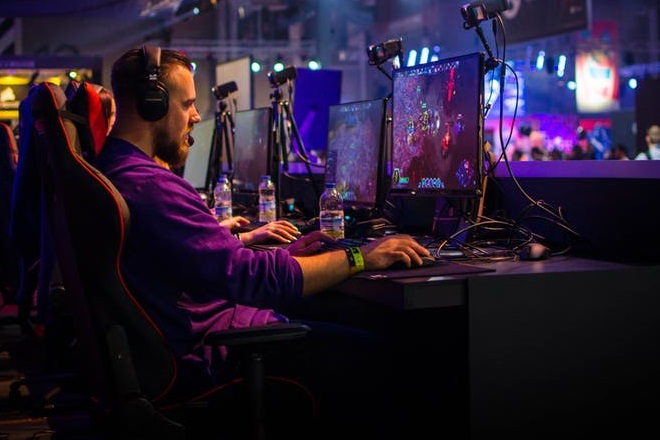 Online payments are booming: the total value of online transactions is to surpass $7 trillion by 2023, alternative payment methods are taking the industry by storm, dethroning debit and credit cards that have been in the lead for two last decades, the biggest adjacent industries are glad to utilize the opportunities of online payments and at the same time put forward the demand for instant, feeless, and secure money transfers to any point on the world map. But what often remains behind the scenes is that iGaming is one of the most crucial factors determining the development of online payment methods.
This catches many by surprise, but not gaming and payment businesses, which are not only well aware of each other but perfectly know that standalone success is just not possible. The good news is that the main connection points between iGaming and e-payments are easy to identify, as well as it is possible to foretell the future that awaits these two giant industries.
iGaming and Payment Providers: a Win-Win Partnership to Expand Globally
Gaming is at the core of the entertainment business. It has long left underground and evolved into a 2.5-billion-gamer global industry generating hilarious numbers for both gaming developers and online payment companies. Whether the profits come from mobile, tablets, or PC, all gaming companies face one and the same problem that cannot be solved without a worthwhile payment partner – global reach & KYC/AML compliance.
Since there are hundreds of countries worth expanding to, it would have taken years even for the renowned iGaming businesses, let alone their smaller peers, to overcome the local barriers if it hadn't been for the payment providers that had already employed dozens of streamlined payment channels. For an iGaming business, it's all about partnering with a well-known payment provider that would cover the relevant countries & territories and allow to send money fast, securely, and with the lowest fees; for a payment provider, it's all about reaching a new audience, the bigger the better (and preferably with the highest financial capacity).
The Future of iGaming and Online Payments
Any relevant experience of gaming finds an immediate response in online payments and vice versa. And even though this strong connection is likely to remain for years, it's quite hard to accurately predict the upcoming transformations. Still, we can try to give an outlook based on the rising trends in these markets.
In the world of hi-tech, safety & security has long become the top concerns, especially in online payments. In this regard, replacing sensitive data with tokens (aka disposable identification numbers) is quite an idea since it does not require any superfluous actions on the user's side and adds an extra protection layer, reducing the possibility of a data breach to a minimum. Tokenization is widely used in gambling where privacy is often valued above everything else, including fees and speed. In this regard, online casino deposits with Jeton might be the best option since the Jeton wallet uses tokenization. Or you can just use crypto and forget about tokens.
2
New Payment Concepts: Cryptocurrencies
There's always room for something new to pop up and disrupt the market the way cryptocurrencies did. Indeed, cryptocurrencies and gaming, especially gambling, are a perfect loving couple. Cryptos are decentralized, near-instant, global, and cheap – everything that an average gamer needs, and it's even hard to imagine anything better…But after all, who knows what is yet to come?
Paying with your wrist bracelet may not be what you are dreaming of right now, but ask Millenials. Those who are young today are likely to use wearable systems for the most part of their lives. With the advent of streaming, payments on the go become as important as gaming on mobile and tablets.
Drivers to Change the Future
It's totally clear that any payment company that craves success in today's competitive market must allow clients to send & spend money anywhere and at (almost) no cost. No delays or hiccups allowed. Add to that personalized gaming expectations put forward by Millennials and you will get an individual and place-agnostic treatment as a prior driver to change gaming companies and online payment providers in the nearest future.