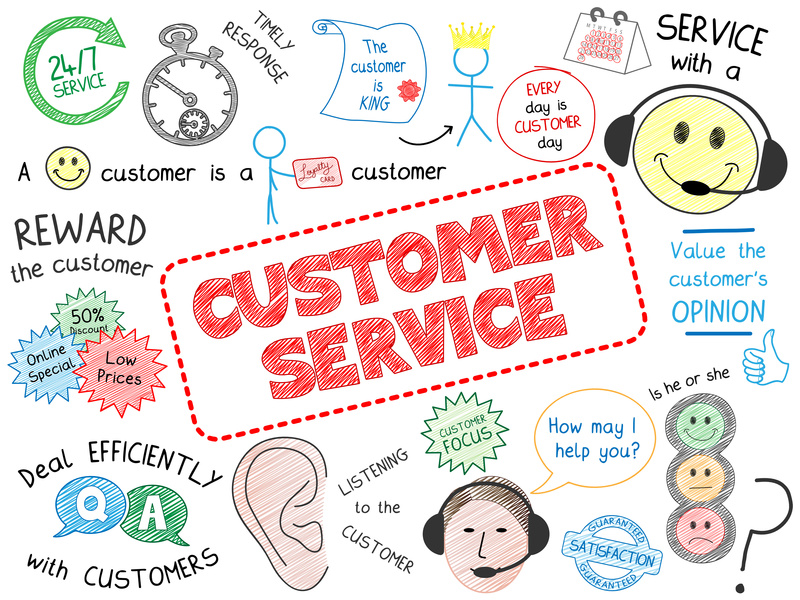 Your company runs on customer service. Though your customer service team is not directly responsible for identifying leads or converting your customers, they do have the undeniably critical task of keeping your consumers happy. In fact, customer service is an incredibly critical job for creating and maintaining your business's brand and reputation, so the more attention you pay to how customer service functions, the better.
Fortunately, there are more than a few digital solutions that can make it easier for your customer service team to stay on top of their tasks and keep your consumer audience contentedly engaged. Here are some of the most effective technologies you can adopt into your strategy to improve customer service.
Customer Service Analytics
If your company adopts any tech solution to improve customer service, it should be this: analytics. Customer service analytics systems track all sorts of data that can be used for improving customer services; though you will need to rely on data scientists to parse the collected data and glean insights from it, the technology used to capture analytics information is nonetheless invaluable to crafting customer service policies, processes and plans.
There are four types of customer service analytics for you to pay attention to:
Customer experience analytics
The customer experience (CX) consists of every interaction a customer has with a business. A customer might never make a purchase, but they still develop a CX worth understanding and controlling.
Customer journey analytics
Though similar to the customer experience, the customer journey includes the steps a customer must take to achieve a goal, like acquiring a product or answering a question.
Customer retention analytics
Customer service can make or break customer relationships, so understanding when and why customers are or are not loyal could help guide customer service strategy.
Customer engagement analytics
Engaged customers tend to be significant assets to a business. Any way customer service can positively impact engagement should be identified and exploited.
Chatbots, Autoresponders and Automated Tellers
The vast majority of customers contacting a business's customer support will be asking the same relatively straightforward questions, like "Where is my order?" or "When is my appointment?" — questions with simple answers that require only a few words. Yet, when you have so many customers calling your customer service team with these easy questions, your lines will become clogged, and the customers who actually need more complex assistance will be neglected.
Fortunately, you can use technology to automate away this issue. There are a couple different types of automation tools that are valuable to customer service:
Chatbots
Hosted on your business website, a chatbot can assist customers with buying decisions and answer basic customer service questions. Chatbots vary in complexity, with some following a basic decision tree and others offering a rich assortment of features. Because chatbots rely on artificial intelligence, their capability is sure to improve customer service in the coming years.
Autoresponders
Autoresponders are tech tools that respond to customers through their communication medium of choice, usually email or text message. Usually, autoresponders are prompted by some specific customer behavior, like submitting a customer service query on a website or signing up for marketing materials, though they can be scheduled to send marketing messages, too. SMS autoresponders tend to offer more convenience for consumer audiences despite their limited character count; email autoresponders offer more space for information, but they might not receive as much engagement.
Automated teller
A third type of automated customer service tool, automated tellers most often help customers navigate phone trees, perhaps directing customers to more knowledgeable operators or else answering customer queries without the need for a human operator at all. Automated tellers are sometimes called virtual customer assistants (VCAs), especially if they offer more functionality than walking customers through phone trees.
Voice-of-the-Customer Tools
Voice of the Customer (VoC) is a class of programs designed to capture what customers are saying about a business. VoC data can be captured through customer feedback surveys, comments on the business website and public conversations about the brand on social media. Using VoC, organizations are better equipped to understand customer wants and needs, which means they can tailor their customer service to build customer satisfaction and loyalty.
It is not always easy to determine how successfully (or ineffectually) your customer service team is meeting the needs of your customers, which is why you need VoC solutions. VoC tools and data will provide you and your customer service team with the confidence and capability to improve interactions with individual customers and the overarching customer service strategy, to boot.
Conclusion
Customer service is one of the most valuable fields in your organization, and it is time that you equipped your customer service team with the tech tools they need to do the most for your customers.