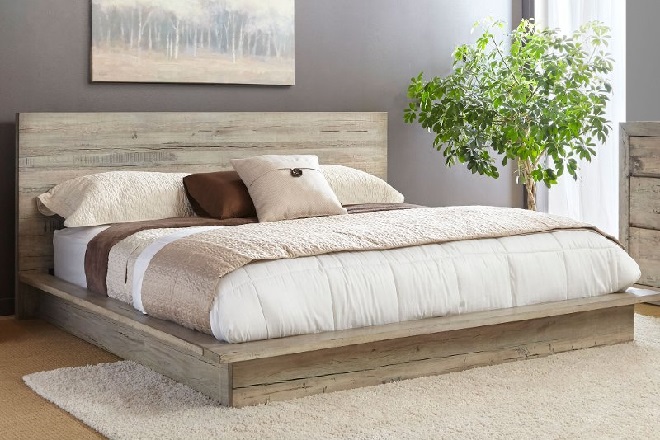 A quality mattress helps you function productively, whether at home or in your recreational vehicle (RV). On closer examination, if you discover your RV mattress requires an upgrade, do so without wasting time. Mattress indicators pointing towards an urgent replacement include:
An evident damage
Size not proportionate to your RV bed
An uncomfortable feeling while sleeping
With an RV memory foam mattress, you can recreate the same level of comfort you experience on your bed at home. Treat your RV as your home on wheels; it warrants the same tender love and care as you shower on your permanent abode. Extended RV trips spent on uncomfortable mattresses only lead to you developing aches and pains.
The right RV mattress helps replicate the comforts you enjoy at home. Pay close attention to the guidelines listed here to upgrade to a superior version:
Determine the Size
Before placing an order, you need to be clear about the size that perfectly fits your RV bed. For an accurate size, do not measure the mattress itself but take the dimension of the base it rests on like the one made of plywood.
The majority of RV mattresses are rectangular. Adopting the above measurement method is advisable as your original mattress may now reflect a variation in size. Exposure to weather fluctuations and constant usage can bring about slight variations.
Settle On a Preferable Type
When looking for a replacement cushioning that guarantees comfort, opt for an RV memory foam mattress. Within the price range of $150 to $500, you can acquire a durable, breathable, and high-quality product.
Choose a thickness depending on the surface on which you intend to place your mattress. For instance, a sofa cum bed cannot accommodate as thick a mattress that a proper bed can.
Make Necessary Enquiries
Ensure you discuss vital aspects revolving around your purchase with the online retailer you intend souring the mattress. Their shipping policy must enumerate their delivery timelines and whether you are expected to bear those expenses. Confirm if the replacement mattress comes with a manufacturer's warranty that safeguards you from defective pieces.
Enquire if the delivery includes removing the packaging and setting up the mattress. Also, get a complete understanding of the retailer's return policy, whether they offer a full refund, and the timeframe within which the product must be returned. Who bears the cost of shipping it back is another vital aspect that must be clarified at the outset.
Place Your Order
Once you have completed all the above steps, confidently place your order for a replacement RV mattress. Brand new mattresses come rolled and compressed, and you may take a while to break into them.
However, with time, the memory foam starts to respond to your body temperature and weight, allowing you to sleep soundly. Mattresses manufactured by reputed companies use technology that allows airflow instead of trapping hot air.
Upgrade your mattress such that it perfectly gels with your lifestyle. Manufacturers, who understand the needs of their consumers, design mattresses that practically serve your purpose. Rely on a seasoned brand that does not believe in compromising on the quality and durability aspect.