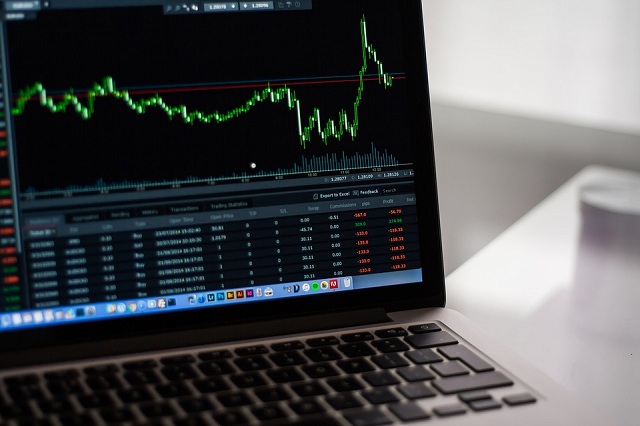 Stock market investment is one of the most popular forms of investments worldwide. It has proven to yield a sizeable amount of return in the long run. Before foraying in the stock market, it is important that you understand and garner basic knowledge about how it works.
Having a fair understanding of the fundamentals of stock investment gives you an extra edge to increase your wealth overtime. Also, having an investment strategy and sticking to it for a decent amount of time is important in order to be a successful investor. Most of the people are skeptical about stock investments as it has a good amount of risk and uncertainty attached to it. However, maintaining a good balance of right strategies and patience is they key to become a successful stock investor.
Here are some important things one needs to keep in mind before you start investing in stocks.
Educate yourself about the stock market
---
It goes without saying that learning about the stock market before making your first investment is of utmost importance. Focus on your stocks and see how it is performing in terms of the market change. Get to know about the company's financial position, market capitalization, P/E ratio (price to earnings), D/E ratio (debt to equity), learn how to analyze the balance sheet, check the cash flow, and so on.
For example, if you are looking to buy SBI shares, read about what popular analysts are saying about it. As per reports, some analysts have stated that SBI's subsidiaries like life and general insurance, asset management, etc. are witnessing a strong growth as compared to the bank. Moreover, make yourself familiar with various methods of selecting a stock, timing of buying and selling, technical analysis and so on. You can refer to several books, blogs or websites to know more about tips and tricks of stock investment.
Be clear on the length and of investment
---
Make sure you have some decent financial goals that could be related to buying a house, post-retirement plans, kids education plan and others, before getting into stock investments. You should know how much money you are ready to invest and get a rough estimate about what kind of returns you can receive from the investment.
Invest only excess funds
---
One of the most common tips that investors get when they start investing in stocks for the first time is to use only surplus funds. This essentially means, invest only the amount of money that you can afford to lose. Therefore, it is crucial to understand your risk tolerance. Never invest your existing funds that you have kept aside for emergency. Also, avoid investing the sum which is required by you for all your basic and daily needs.
As the stock market is prone to volatility, there are chances that you could lose your money. Moreover, it is advised not to use borrowed money to invest in stocks, especially if you are new investor. Always focus on minimizing your risk in order get decent returns in the long run.
Get a PAN Card
---
All major financial transactions require a PAN card in India. A Permanent Account Number (PAN) is a unique identification number that is assigned to individuals in India. It comprises of 10 alphanumeric characters. PAN is mandatory when you are investing in shares or mutual funds, opening a bank account, buying or selling of a property etc. You can apply for a PAN card via the NSDL (National Securities Depository Limited) as well as through the UTIITSL (UTI Infrastructure Technology and Services Limited). The application for PAN can be submitted either offline or online.
Select a broker
---
One of the primary requirements for investing in stock market is a broker. A broker can be an individual, a company or even a registered agency. They are authorized by Securities and Exchange Board of India (SEBI) to trade on the stock exchanges. Brokers charge a brokerage fee or brokerage for the assistance they provide. However, it is important to choose an experienced broker that can be trusted as the market is full of fraudsters and illegal brokers. You can physically go and check the office of your broker to get an idea about his authenticity. It is advisable to connect with a broker that has already helped your friends or acquaintances.
Moreover, you can look for customer reviews about the brokers online or on specialized forums. Brokers provide you tips and recommendations based on their research and experience. However, you should avoid blindly trusting the broker and simultaneously conduct your own research about market trends. Get clear information about their brokerage or commission  charges before finalizing your deal.
Open a demat and trading account
---
There are 2 depositories – CDSL and NSDL that provide demat as well as trading accounts in India. You need to have a trading account and a demat account if you want to start investing in stocks. A demat account acts as a bank and holds shares in your name as they are not available in a physical form.
On the other hand, a trading account allows you to conduct the actual buying and selling of shares. The demat account is linked to your savings account which helps in seamless fund transfer. Opening a demat account requires documents like PAN card and passport or driving license for an address proof. You will receive an account number and customer ID, once your application is processed.
Focus on diversification of stocks
---
Never put all your eggs in one basket. This means, avoid putting a major chunk of your money in one stock. This will help you reduce the risk of losing your money. At the same time, make sure you have not gone overboard by investing in a number of stocks as it may not give you significant returns.
Finally, it is important that you have realistic expectations from your stock investments. Make sure you are not backing out of the stock market due to your unrealistic expectations. You must understand that as the stock market is volatile, you may not receive a certain fixed amount of return.
In addition, don't take stock market decisions emotionally and instead focus on being rational. You should refrain from being greedy and scared while making an investment-related decision. At the end of the day, you must remember that there are no shortcuts to become successful. In order to gain a decent sum from your stock investments, you have to work hard and take wise decisions. All the best!