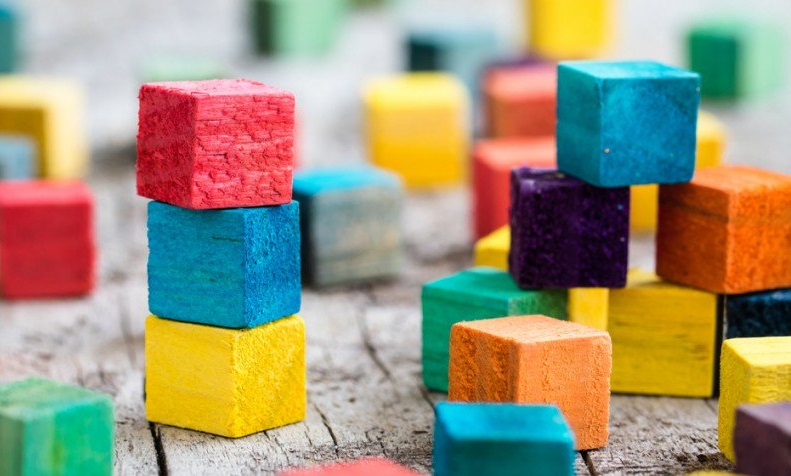 Building blocks are fun, exciting and challenging, and this is what makes them a favorite among the kids. When the cute little ones see their built towers getting higher and higher, they feel accomplished and their joy seems to have no bounds! However, when their towers tip over, the little ones get even more encouraged to build it once again.
Have you ever wondered what is your kid learning by building with these toys? Actually, kids develop and improve many skills while building those towers. You will be surprised to know them all!
This post goes into explaining the benefits of playing with construction toys. So let's scroll through one by one.
Sparks Imagination
While brainstorming the perfect tower or a castle, imagination of the little ones will run wild. Whether they do it alone or share their vision with their best friends, whatever they build will be a creative and one of a kind thing. Playing with block toys helps to improve problem-solving skills and to instigate out of the box thinking as there are many ways to create with the same set of blocks. Moreover, once their creation is finished, kids can start their pretend play and story telling.
Fosters Creativity
As the loose parts of block sets can be moved anywhere, so they are easy for the kiddywinks to play with. The little one can combine the different parts, detach them and connect them again. There are an infinite number of ways to form and construct different structures with building block sets. In this way, building blocks enhance creativity skills and challenges kids to expand their thinking horizons.
Improves Motor Skills
Whether a little kid is playing solo or in a group, creating with building blocks improves the coordination between his hands and eyes. Simply grasping each unit helps to strengthen their fingers and gripping capability. Putting one cube over the other while trying not to topple them over, engages the little ones in spatial play and improves their fine and gross motor skills.
Develops Self-esteem
Creating their vision into a real sculpture forms a positive self-esteem in the little kids. When they have accomplished what they desired, it teaches them that nothing is impossible. By building, transforming, detaching and re-creating structures, kids use their energy in the safest and the most constructive way.
Boosts Math Skills
Playing with building block sets provides much beyond than just fun. Little ones are developing and practicing several skills and concepts while playing with toy blocks. They get to learn about length, distance, comparison, measurement, numbers, colors, symmetry, size, balance, and estimation. These math skills not only prove beneficial for them in the school but will also be helpful for them throughout their life. All this makes toy blocks a great preschool learning tool.
Encourages Social Interaction
Building block sets are excellent for group play. Little ones can easily share them with their friends. Creating something together with friends makes playing with these toy blocks even more interesting. Group play with these toys also encourages kids to interact, cooperate and develop team spirit. Learning to express their opinions and views in public proves beneficial for their later life as adults as well.
Forms Reasoning
Kids learn to think rationally and logically while creating their castles and structures. It gives them a chance to develop scientific reasoning and test hypotheses. After giving a few tries, kids will get to learn that they have to arrange the units in a particular way that the structure doesn't lose its balance. Kiddiewinks also learn that a stronger base is arranged to build a higher tower. Logical skills and reasoning developed through such a kind of play are crucial in the intellectual development of the kids.
Final Word
Providing blocks for kids flourishes their overall development. They get to evolve mentally and emotionally while playing with toy blocks. Blocks offer young learners a chance to explore and express themselves socially and intellectually. When these toys are used for group play, they can also improve cross language learning. From refining measuring and movement skills to enhance their creativity and literacy abilities, blocks are beneficial for kids in every possible way.
So set your little ones to create something creative with blocks!