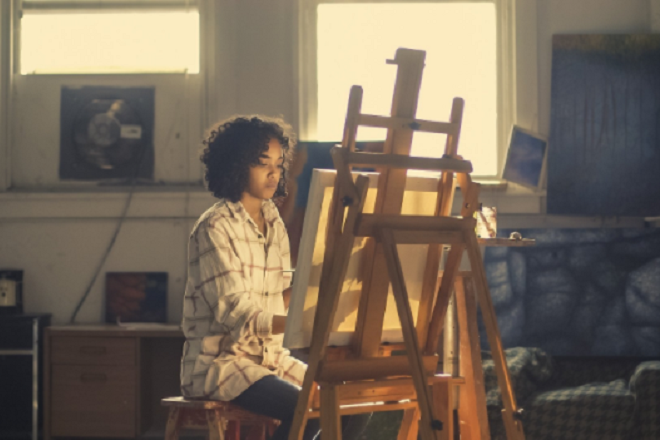 Shipping pieces of art is one of the less creative—but nonetheless important—parts of being an artist. When you receive orders from far away for larger pieces, it's necessary to be able to get them safely from point A to point B. If you've been searching for the perfect shipping solution, custom wooden crates could be exactly what you need.
Axis Industrial timber crates offer a lightweight, eco-friendly and cost-effective method of shipping that can be custom built to your own specifications.
Below we'll take you through the whole process, from start to finish. Learn exactly how to package and ship your most precious works to ensure they always arrive at their destination in one piece.
Measure Your Canvas
The first thing you'll need to do is to measure your piece of art so you know what size crate you'll need. It can be easiest to lay your canvas on the floor (on top of a protective sheet) while carrying out this step.
Measure the depth, width and height of the whole piece. The format in which you write the measurements should be as follows: Height x Width x Depth.
Unframed Works: Wrap in Preservative Paper
If your artwork is unframed, this is a vitally important step. Even with the superior protective qualities of a wooden crate, without proper preservation, your artwork may become damaged in transit.
Your best option is to wrap it in acid-free, archival-quality preservation paper. This will give it good protection against dust and moisture.
Framed Works: Protect the Glass and Corners
If your artwork is framed it will need a different type of protection. Tape four strips of artist tape across the canvas—two diagonally from corner to corner, one from top to bottom and the last from side to side. In the event that the frame breaks in transit, this step will stop the pieces of glass from coming loose and piercing your canvas.
Paul from Axis Industrial says "In the case of framed (or unframed but mounted) artwork you'll also need to pay special attention to the corners, as these are easily damaged in transit. Secure cardboard corner protectors to each corner with tape."
Make Sure It's Packed Tight
It's important to ensure that your painting moves as little as possible inside its timber crate. To achieve this, wrap bubble wrap around your artwork several times and secure it with tape.
Then sandwich the wrapped artwork between foam boards. Finally, fill in any empty spaces in your container with more bubble wrap or packing paper.
You're Ready To Ship
Now you've placed your wrapped up piece of art in the crate, all that's left to do is seal it up. It's important to ensure any wooden crate you do use meets ISPM15 regulations, as ours do—otherwise, it can be stopped at customs.
Make sure to stick two copies of the recipient's address onto the outside of the crate, in case one falls off. Depending on where you're shipping it to, you may also need to include a few copies of a commercial export invoice.
Get It There Safe With Custom Wooden Crates
Wooden crates are a completely customizable, lightweight, ISPM15 certified shipping solution. If you want peace of mind when shipping valuable or delicate artworks, use a shipping company who can give a measurement and quote.