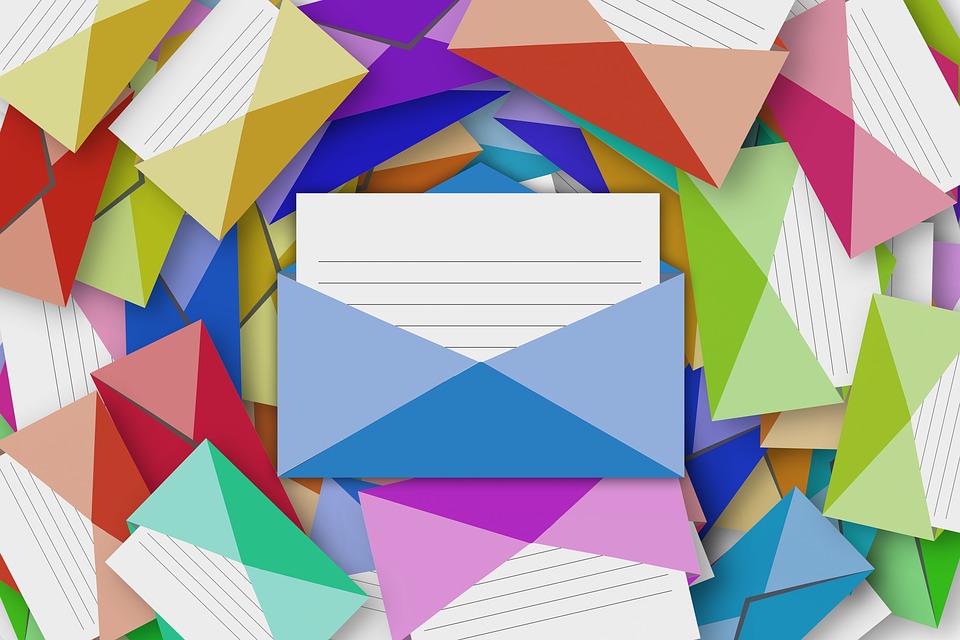 You may create a wonderful email message, put all your soul into it, but then get heartbroken by the total recipient's indifference. The matter is that only 8.5% of outreach emails receive a response. Why so few? The answer is: every email you send should be addressed to the right person, the one who will not only read them but will be interested to interact with you.
In this post, we'll talk about the easiest approaches to finding emails of the prospects, business partners, influencers, in short, anyone who may favor your company growth.
Use email finder tools
That's the easiest solution for finding any email address. Email hunter tool, also called email lookup software, allows getting a person's email contact based on their data such as their name, the company's name, links on social media, and so on.
The market abounds in such tools, so you may stop your choice on the one whose characteristics better suit your goals and budget. Yes, budget. The disappointing thing is that as a rule, email finder software solutions cost money, the price starting from no lower than $39 a month.
A good piece of news is that some of them offer freemiums, so you could use the service for free during a limited time or with limited functionality.
Let's take a look at several best, in my opinion, email finder tools, which have free trials for you to fall in love with their compelling features.
Snov.io
Forever freemium with 50 email addresses per month.
Paid plans starting at $39.
Numerous search options: both single and bulk email search based on names, domain search, company profile search, and social URL lookup.
High-rated Chrome extension for Google that enables finding email addresses from any website, plus social media networks like LinkedIn and Twitter.
100% human Customer Care team who can solve your issues via email, live chat, or phone.
Hunter.io
Free plan with 50 email addresses per month.
Paid plans starting at $49 per month.
Email search by name and a company's website.
Both single and bulk domain search.
Chrome extension that allows scraping a list of emails from the website and social media, e.g., Twitter.
FindThatLead
Free plan with 50 email addresses per month.
Paid plans starting at $49 per month.
Email search by first name, last name, and company name or domain.
Social media search that allows getting emails based on their Twitter and LinkedIn profiles.
Chrome extension that easily scrapes emails from websites and social media, e.g. LinkedIn.
VoilaNorbert
Free plan with 50 email addresses per month.
Paid plans starting at $49 per month.
Single and bulk email lookup based on a prospect's name and a company's domain.
Chrome extension that helps search for contacts of companies online
Browse company website and contact page
This is the first thing that may come to your mind when you're looking for contact details of an online service center, but why people forget about it in cases when they need an email address is a miracle. Pages like Contacts or About us are those very places where the email address of the targeted business may rest.
For example, if you scroll down Uplarn's Contact Us page, you'll find the company's direct email address apart from the company's social media links:
Our team page may display the company's team members, so there you may find descriptive information about the particular specialist.
If you are pursuing the goal to find the email address of an individual who runs their blog or webpage, never miss a chance to peep into the About Author page.
Use Google search
Google may index email addresses provided they have been published on any website online. Why not use the chance for your search? Start Google email lookup using the following search queries:
[first name] [last name] email – e.g. Jon Don email.
[first name] [last name] contact – e.g. Janis Bells contact.
[first name] [last name] email site:[domain.com] – e.g. Jon Don email site:uplarn.com.
[first name] [last name] contact site:[domain.com] – e.g. Janis Bells contact site:uplarn.com.
[first name] [last name] [company] email – e.g. Jon Don Uplarn email.
[first name] [last name] [company] contact – e.g. Janis Bells Uplarn contact.
Although Google is a giant search engine, not always can it find the email addresses of your prospective contacts. Don't get upset. There are other ways to try.
We are all social. The world is inhabited by more than 7.6 billion people, with 3.8 billion social media users among them. Just a half of the world, can you imagine that?! That's another reason to look into their social media accounts to check whether they have left any email address for the public eye.
Facebook
Sometimes people may share their email address on their Facebook profile page, so it won't hurt if you look through their About tab to find one among the info concerning their native city, education, and current job. Besides, don't neglect the Facebook Search option.
Twitter
About 75% of B2B businesses prefer Twitter for marketing their products/services. Hence, it's very likely that many top B2B marketing professionals are available on this platform.
Business people are not always open to sharing their email addresses in bio, but it doesn't mean you should give up. For example, I tried to find the pro from Hubspot. There was no information about his email in the bio. I just typed in his first and last name and added gmail in the Search field, and…. voila… I've found the following email address in one of his tweets:
It's not difficult to understand that AT stands for @.
Besides, there is a wonderful Advanced Search option to look through the tweets from your target person. Just:
Type in a person's first and last name in the Search section to find their Twitter account.
Go to Advanced Search.
Put search terms such as email, contact, reach in the most suitable field in the Words section.
Add an account you need in the Accounts section. Has there been any email mention among a person's tweets, you will be lucky to see it in search results.
If you don't find a target email address on Twitter and Facebook, you may always contact people on these platforms and ask for their email directly. The same concerns LinkedIn.
Apparently, you can't count on their readiness to share their email address. All will depend on who you are, what you're offering, and whether or not they want to give out their contact info at all. So, make sure your account is real, introduce yourself politely, and try to interest a person with your offering.
So what's the best solution?
If you are looking for a single email address, have time to browse social media platforms, or rely on Google search, you may choose any option. In the B2B world, however, when a good sales prospecting strategy is at stake, you'll obviously need to look up emails in bulk, so having an email finding tool in your hands is a must-have.
This software will automate your prospecting efforts, save a good deal of your precious time, and may boost your business growth sooner than you think.
How to choose the right email finder?
Before choosing the tool that would fit your marketing and sales goals, consider the following factors:
Price
Choose the service that won't eat half of your budget. If you are a small business, start with something modest. Having bigger appetites, you may try a large plan for $80+.
Freemium
Email finders have free plans, so why not try their features for free? Choose the tool which provides you with such an opportunity.
Features
This factor probably matters most of all. Let's be optimistic: your business will be growing with time, so you'll most likely need software that can cope with bulk email search and combine other features like automatic email verification or possibilities for integration with your favorite apps and CRMs. Consider it while searching for your perfect email lookup solution.
Interface
A good email finder is a tool that can combine complex processing with intuitive design. Let your lookup software do its hard work with your single finger click.
Support
Choose the service which guarantees there will be a human on the other side of the screen, answering all your questions and providing help with technical issues if any arise.
Wrapping up
The business world is all about communication, where contacting the right person is the top ingredient of your success. Luckily, finding emails of the target people is more possible now than, say, it was ten years ago.
You can check their website and social media profiles, look for contact details in Google, or go ahead and use special email finder tools to get emails of your potential customers, business partners, influencers, candidates with a blink of an eye.
What comes next will depend on your professional communication skills and commitment.
Good luck!