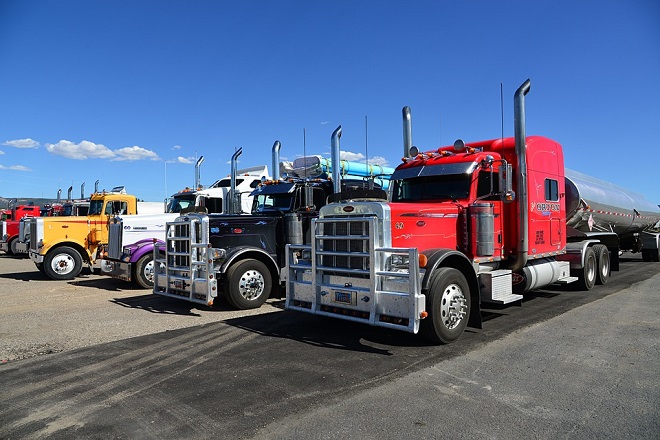 As careers go, many people are under the illusion that haulage drivers have it easy. They mistakenly believe hauliers sit back and relax behind the wheel all day, listening to the radio and playing their favourite songs as they go. But haulage driving comes with just as many stressors as a 9-5 office job – if not more!
From the pressure of meeting back-to-back delivery deadlines to getting little to no sleep while parked up on a night shift – the job most definitely has its own set of challenges.
In this article, we look at ways in which you can best care for your haulage drivers in 2023.
Safety training
It's no secret that haulage drivers are at the mercy of the motorways – and these can be dangerous places at all times of the day, especially due to the speed at which cars fly down.
According to the official statistics on public roads in Great Britain, there were 119,850 roadside casualties in the twelve months up to June 2021 alone.
This puts into perspective just how important it is to provide all haulage drivers with the required training for safely navigating busy roads, day and night.
Taking out insurance
Businesses depending on you for their deliveries naturally creates a lot of pressure, so it's vital that you take out the relevant insurance. This way, if disaster strikes, you know that your drivers and your company are protected.
Transport insurance can protect your assets if your trucks are ever out of action and can cover many types of goods vehicles should a fire, theft, or roadside accident occur.
Vehicle maintenance
As your trucks are the central operational point of your entire business, it's imperative that you get them regularly cleaned and serviced to keep them in the best possible condition.
Ensure that your drivers always know how to check the brakes and tyres ahead of long journeys – particularly in harsher winter weather conditions.
Drivers' wellbeing
Above all else, caring for your drivers and their health should be a top priority at all times. Encourage your staff members to take regular breaks from driving – especially on night shifts when they may easily begin to feel tired or drowsy.
Diet and hydration are also important, as it's easy to not take time to eat a healthy meal while on the road with a target arrival time. Service stations provide many healthy options such as sandwiches, vitamin-packed smoothies, and filling pasta pots that can provide essential energy for continued alertness when driving.