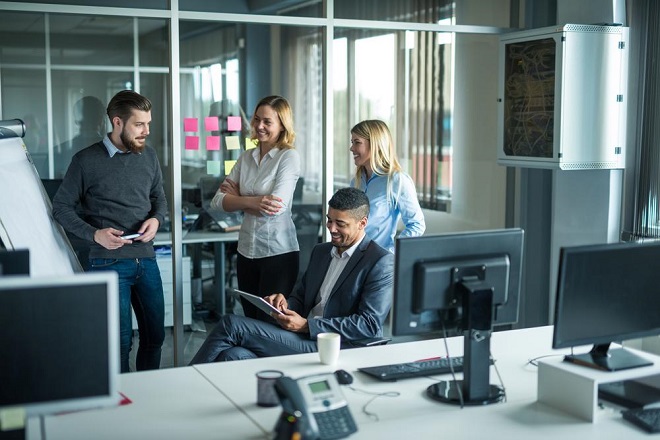 Businesses in the modern world are complex and involve much more than simple exchanges of goods and services. They involve many departments such as sales, resource management, and marketing and client services. Running organisations is no small feat and requires you to be familiar with the intricacies of all the components of a business.
Business management helps in running and growing business organisations. Pursuing a course in business management can help you build a solid foundation for a successful career in the business world. You can pick up key tenets of management that can help you fulfil any responsibility is a business setup.
If you want to pursue a course in the subject and want to know more about the topics taught as a part of any business management course, this blog is for you. It sheds light on a detailed business management course description and the scope and future of pursuing further studies in the domain.
What is business management?
---
Business management refers to all the responsibilities associated with the day-to-day management of a business organisation. The responsibilities may include planning projects and goals, their implementation, controlling and monitoring production, organising resources and delegating responsibilities.
What are included in business management study?
---
Every university or institute have their own subjects as a part of business management courses. But here are the subjects that are common to most of the courses.
Marketing management
This subject covers the most important perspectives and principle involved in marketing of various products or services. You learn more about customer buying behaviours, different marketing models such as B2B and B2C, market research techniques etc.
Leadership and management
The subject covers the key tenets of being a successful leader in a business organisation. You learn different leadership styles, hacks, current theories in the subject and the skills required to become a good leader.
Human resource management
The module explores the humanitarian part of business management. You learn how to deal with other employees, how to motivate them, conflict resolutions, crowd management, query resolutions, hiring processes, interviewing techniques, payroll processes and goal development.
Business law and ethics
The subject introduces the fundamental laws associated with business transactions. You learn about different public and private laws concerning businesses, contract and labour laws, mergers and acquisitions, and an overview of the ethical dilemmas in a business set-up.
Finance
This subject covers the monetary aspect of a business and is one of the most important part of any management course. Finance covers the basics of all types of transactions, the key concepts of profit, revenue and loss, financial decisions and goals, and different banking operations.
Cost accounting
The subject offers the basics of accounting methods and the theories and case studies of managerial accounting principles. It also includes the technicalities involved in accounting.
Entrepreneurship
The subject deals with the challenges, concerns, and benefits of being an entrepreneur and starting your own business. It lists all the factors that you would need to consider while running your enterprise.
Scope and future of a business management course
---
The benefits of studying business management are wide-reaching and can help you secure a high-paying position in any associated industry. Here are the positions that you can look forward to with a business management degree.
Supply chain managers
Business analysts
Project managers
Retail manager
Management consultants
Business development managers
Business advisers
Logistics and distribution managers
Marketing managers
Human resources manager
There are many business schools that offer bachelors and master's degrees in the subject. Take your time to research while evaluating various degree options. While selecting a course, look for universities that offer an opportunity for hands on experience, offer an extensive course work and have excellent faculty and accreditation.