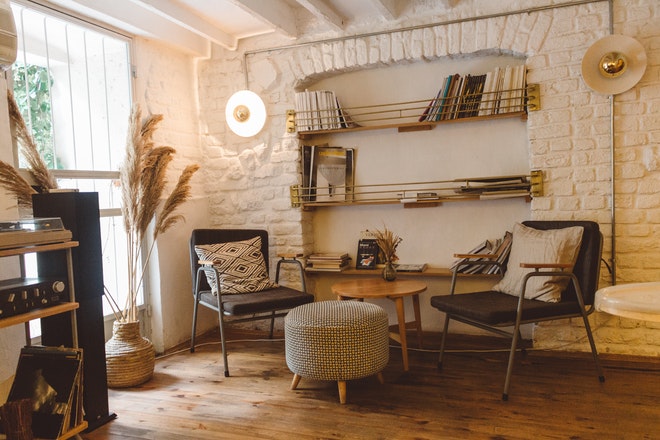 Surrounding yourself with people and things you enjoy may be the most valuable thing you can do for yourself. Elevating your home is one of the most important things that make people happy, and the furniture that fills its rooms plays a significant role in establishing a welcoming environment. Because furniture is an essential component of any interior aesthetic, individuals are naturally picky about what they put in their homes.
From contemporary designs to traditional antiques, from wood to high-end leather models, the exclusive and pricey furniture has attracted many lovers and consumers across the World. The business of luxury furniture has experienced a steady rise in sales globally, from handmade coffee tables to personalized armchairs and sofas. International luxury furniture brands continue to combine unique concepts and cutting-edge designs to appeal to luxury connoisseurs.
With real estate sales around the World at an all-time high, the interior décor and design business has experienced a surge in demand for everything from modern patio furniture and outdoor loungers to kitchen hardware and bedroom décor. With the growing demand for furniture, the global furniture market has a value of 509.8 billion dollars, with a forecast of 650.7 billion dollars by 2027.
When it comes to selecting furniture for your home, it may be stressful and expensive, but it's easier and less costly to start with a style. Several furniture brands offer budget-friendly solutions, whether your home décor taste is Scandinavian, modern, or traditional. People buy furniture based on various factors, including how it looks, how comfortable it is, and how well it is made.
All of the greatest luxury furniture brands value high-quality design and craftsmanship, as well as the capacity to rethink spaces with style and flair. There are numerous luxury furniture brands worldwide that are well-known for various reasons.
List of Top Luxury Brands in The World
Check out these top luxury brands in the World that satisfy main furniture goals, whether you're outfitting a house for the first time or seeking a makeover.
The World's most well-known furniture brand, which started selling furniture in 1948, grew significantly over the subsequent 73 years. The company has built a reputation for producing the most up-to-date and eco-friendly designs. In addition, the business is committed to maintaining the quality of its products by implementing new ideas and upgrades. Because of its high-quality and low-cost products, IKEA is known as the World's most prominent furniture shop.
Since its inception, the brand has had a narrative of inspiration and vision. It all began with a single basic notion, which grew into a vast Empire and splendour—making furniture of the highest possible quality, offering stylishly designed furniture at a reasonable cost and with the simplest possible transportation. IKEA allows you to experiment with your tastes and invest in something that will stay for decades.
The Fendi Casa line was conceived in 1988 when the company's owners, Alberto Vignatelli and Anna Fendi, sought to expand the company's business into furnishing spaces using the same concepts applied to women's fashion. With every beautiful piece produced in Italy, Maison's anthology extends from contemporary and modern to classic, offering Italian elegance to the World's most elite residences, yachts, and private jets.
There's nothing quite like being at home. Fendi Casa has been developing furniture and premium design pieces that bring distinctive flavour into homes globally. The brand has extended its brilliance in visual appearance, materials, and patterns into such huge domains as interior design and decor, which is magnificent.
It's a popular choice for furnishing homes and hospitality organisations like hotels and restaurants because it combines current and classic furniture design. It's a gorgeous brand that's a beautiful fit for anyone seeking elegance and home representing their international way of life.
Bentley Home results from a collaboration between Bentley, a British luxury car manufacturer, and Club House Italia, a European handcrafted furniture design firm. Combining these two brands provides the same level of elegance and comfort as a Bentley product, with wood and leather playing a similar role in bringing perfection to the interior design world.
This complements Italian artistry, which is known for its meticulous attention to detail and use of high-quality materials. Bentley Home furnishings may be seen in some of the World's most prestigious hotel suites. Bentley furniture and homeware are part of a unique range that combines Bentley craftsmanship and material selection with the demanding design of one of Europe's top luxury furniture manufacturers.
Boca do Lobo is a high-end furniture brand known for its exclusivity and fine craftsmanship. They become one of the World's classiest and most luxury furniture brands by assembling a team of the World's top designers. They're known for their high-end materials and textures, which they use to create extravagant and one-of-a-kind shapes for luxury interiors.
Boca do Lobo's contemporary, trendsetting design pieces are handcrafted in Portugal by talented artisans who combine traditional processes with cutting-edge technology. The brand's collections are featured in some of the World's leading hospitality venues and casinos, including The New York Palace Hotel, as well as residential projects.
Boca do Lobo strives to foster exceptional experiences by making beautiful objects passionately inspired and created in Portugal by a team that genuinely enjoys what they do, experiences that convey a sense of exclusivity.
Boca do Lobo's contemporary designer furniture is unlike anything else on the market, especially when contrasted to mass-produced furniture. They make fun pieces, elicit emotion, and add something unique to every environment using the most excellent craftsmanship and design.
Brabbu is a design brand that portrays an intense way of life, infusing an urban lifestyle with fierceness, strength, and power. It creates a wide range of furniture, case goods, upholstery, lighting, rugs, art, and accessories. Fierceness and intensity are at the core of the brand, as these are the traits required to handcraft storytelling pieces, imbuing them and the urban areas in which they may be found with strength and force.
The extensive range of materials and finishes and the selection of products, from furniture and upholstery to lighting and rugs, that provide life to the World's most elite residential and hospitality buildings, exemplifies diversity.
They are founded by Janet Morais, with a mission to develop unique interior design and decor that represents actual content and experiences. This exclusive brand is all about bold design statements and unrestricted design experiences.
The company places a premium on exceptional aesthetics, high-quality design, and risqué design approaches, as well as everything else that makes the final product perfect. The collection is sold globally through a selection of interior designers and premium retailers and is designed to entice and empower through standout items, design experiences, and content.
Restoration Hardware, or RH, is a prominent company that began in California in the late 1970s and has risen in popularity. It's a premium furniture brand with locations in Canada and the United States that specialises in authentic and unique furniture design emphasising historical and traditional elements.
They offer more current styles accessible in addition to classic and timeless pieces. The firm uses high-quality materials to create unique products and combines them with expert craftsmanship. They are one of the World's most well-known luxury furniture brands.
Human design is a significant component of the brand's creative process, and they believe in providing the best customer experience. They also offer design development and consultation services to assist their customers in locating and selecting the ideal décor for their needs. Their furniture designs use minimalistic, rustic, and earthy tones that appeal to seeking raw yet decadent and sophisticated furniture.
Anna Casa was founded in 2007 by Anna Grace Davidson and has since become one of the most well-known names in the United Kingdom's luxury furniture sector. Being an award-winning interior showroom, this groundbreaking store in London's Mayfair solely hosts high quality furniture, lighting, home accessories, and art from world-renowned interior firms, artists, and photographers.
Anna Casa is the premier design destination for the world's most opulent interior and lifestyle products, and the Mayfair showroom has opened London's first private Baxter flagship store. The brand's creative methodology entails conceptualising a space's experience by drawing inspiration from its surroundings and using a philosophical approach to design. This brand is distinguished from others by its gold undertones and rich culture.
Essential home is a modern take on mid-century design that strives to take you on a journey through time, bringing you nostalgia and a smile whenever you touch one of their pieces. What began as 'Essentials,' a furniture series by DelightFull, a mid-century lighting company, swiftly evolved to be one of the most exquisite expressions of mid-century modern design, earning Essential Home a new name and a new brand.
This top brand takes its cues not just from the glamorous Hollywood lifestyle of the 1940s, but also from the ordinary existence of that period. Simple features like the clean lines of a futuristic 1960s chair or the retro advertisements that characterized a period can be found in legendary pieces.
The purpose of Essential Home is to offer the greatest time travel experience in a single location. With an aim to take the powerful evocative meaning of the 1930s and 1960s and create the ideal balance of the past and present by seamlessly blending the ideals of classic and contemporary designs. They are developing the best solutions for personal and warm ambiances that reflect elegance and luxury by using one of the highest quality materials.
Baxter's history dates back to 1990, when it was founded in the creative heartland of Italian design. A fusion of historical handicraft traditions, experience, and creative energy that has evolved and expanded over time, nurtured by an unquenchable desire for what is beautiful, thought, and done to transmit feelings.
It all started in Italy's traditional tanning areas, where traditional artistry transforms raw ingredients into leather with a distinct appearance, suppleness, and feel. Baxter sofas, tables, lighting, and storage units are all available in our vast assortment of Baxter made in Italy furniture.
Each piece is tailored in a unique way, and has its own story, allowing for a high level of personalization. Baxter still construct little manual masterpieces with skill and experience today, confident that each piece will receive the attention and care it deserves in every aspect.