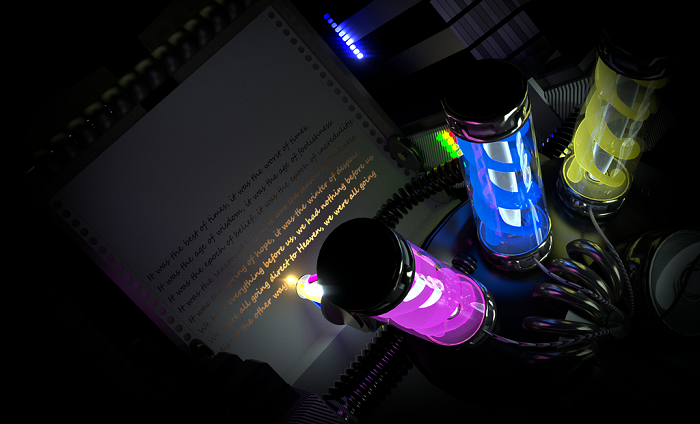 Those in the market to buy color laser printers would be wise to do at least a little research on what features and specs you need so that you buy the right printer. In this article, I'll explain the most important specs and features that you need to worry about when choosing your new color laser.
The price of color laser printers is always falling, and there are plenty available these days at very affordable prices for the home user. Whether you're after a cheaper color laser for personal use or a feature-packed high-end workhorse that busy offices require, these are the main things you should consider before making your laser printer purchase:
Duty Cycle
The printer's duty cycle is important for those doing the high-volume printing. If you know roughly how many prints you do per month, you should pick a laser printer with a monthly duty cycle of around 3-4 times the amount of prints you expect per month.
An average monthly duty cycle for an affordable color laser suited for personal use would be approximately 35,000, while business color lasers can have duty cycles of 80,000 and even more.
Paper Capacity
For those looking to buy color laser printers for high-volume printing, the paper capacity of your printer is important. You want to minimize the need to keep refilling your paper tray, so make sure the printer has high capacity trays if you need it. Some models have extra capacity trays and additional drawers as an option.
Paper Feeding
If you plan to print lots of labels, envelopes, card stock, and other different types of media, then you need to consider the printer's paper path and alternative feeding options (if any). You will also need to make sure the printer's paper path is no sharper than 90 degrees so it can effectively feed envelopes, labels, etc. Many color lasers have a bypass feed for this reason.
Memory
The memory, more specially the RAM, of your color laser printer is a feature to consider if you need to print lots of graphics-intensive pages. The amount of RAM memory that your printer has will dictate how fast the printer can compute and print such pages.
Networking
It's a good idea to buy a laser printer that is network-ready and has an ethernet port if you want to connect your printer to a network for shared printing. You can tell if a certain printer has an Ethernet port built-in by checking for the letter 'N' on the end of the printer's model number. If you are running a Mac network for your printer, I would recommend getting a Bonjour-enabled printer for easier setup and access.
Duplex Printing
This is an added feature which saves time by allowing automatic printing on both sides of a piece of paper. Printers that come with built-in automatic duplexing have the letter 'D' on the end of their model number. Alternatively, some printers offer a duplex tray as an optional accessory. Not everyone is going to need automatic duplex printing, and it's usually busy offices and the like that would need it.
Speed
If printing speed is important to you, make sure your new printer is fast enough. The cheaper personal color lasers on the market are obviously slower than the more expensive business color lasers. Keep in mind that most lasers on the market these days are quite fast anyway so speed isn't vital unless you are printing high-volume and you need it done as quick as possible.
Operating System
Although most new printers will be compatible with the latest operating systems, if you buy a model that is a few years old you will want to be sure that it supports the operating system you will be running.
PCL and PostScript Support
When looking to buy color laser printers for either graphic design or desktop publishing, make sure your printer supports both PostScript Level 3 and 5 PCL (Printer Control Language) Level 5 so that your printer is capable of printing special fonts and other certain things that these printer technologies allow.
How To Buy Color Laser Printer?
In general, I would stay clear of buying from cheap, no-name brands. I would always stick to the best, and when it comes to printers some of the best and most reliable brands out there are HP, Canon, Brother, and Epson.
Buying color laser printers and consumables from trusted companies such as these goes a long way to ensure you are getting the most for your money, and a quality product that will last you.
When looking to buy color laser printers, don't forget about consumables such as toners and drums. Before buying it's a good idea to find out how much consumables for your new laser will cost and how long they will last so you don't get a shock later on down the road.