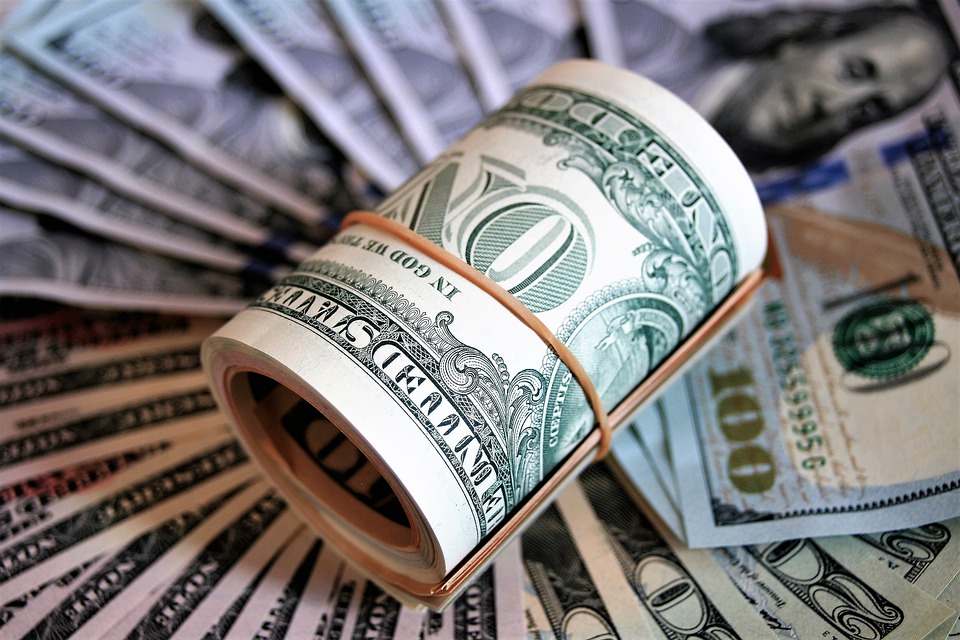 College is expensive, but you can save money while in school. Here are some tips from frugal students to help you be savvier with money while you're in college.
College students and frugality. It sounds more like a storied contradiction than a possible lifestyle.
While college life is about attending classes and passing exams, it's also about having a social life.
And let's face it:
You have to spend some money to go out and live your life.
Maybe you think that being frugal means living a penny-pinching lifestyle that puts a damper on your college experience.
But it doesn't have to be that way, college students! It's possible to overcome this paradox and become a frugal college student without eliminating all the fun.
How?
By developing these five habits of highly frugal college students!
E

at and Drink at Home More Often
Eating at restaurants and drinking at bars is much more expensive than doing so at home.
But here are a couple of startling statistics:
The average household spends $3,000 a year eating at restaurants.
Buying a $2 coffee at a cafe five days a week can cost you about $500 a year.
The average meal at a restaurant is about 325% more expensive than one prepared at home.
It adds up quickly.
How to Save Money on Food in College
Be frugal by cooking the majority of your meals at home.
Make your morning coffee at home and skip the trip to the local, and pricey, coffeehouse en route to class.
Rotate a weekly dinner party with friends. Take turns hosting and buying the food and drinks. It's a great way to be social while still maintaining a frugal mindset.
C

onsider Alternative Transportation Options
We tend to over-rely on our cars. We drive to the grocery store, to campus, and sometimes just to relax.
One of the best habits to develop in your quest for frugality is to stop driving everywhere. Give your car a rest and save lots of money on gas.
How to Save Money on Gas During College
If you live on campus, walk to class. If walking isn't possible due to injuries or extreme weather, there are other options.
Most campuses offer shuttle rides from building to building and between campuses. They're free to ride with your student ID.
If you live off campus but in close proximity, bike to class. It costs less, it's great for the environment, and it counts towards your daily cardio goals!
You can also share rides with fellow students who have a similar class schedule. Like hosting rotating dinner parties, it's an ideal way to save money and spend time with friends.
B

uy or Rent Used Books
As a college student, you already know the financial misery that accompanies each semester. Every few months, the quest for course materials renews and it's time to stock up on new books again.
The cost of textbooks and required reading can be insanely expensive.
How to Save Money on College Books
We all want to support the local bookshops and campus bookstore. But doing so isn't always kind to your wallet.
You can save money on textbooks by buying used ones from Amazon, Thriftbooks, and Barnes & Noble. Another cheap and easy option is to rent textbooks from Campus Book Rentals.
Buying and renting from online retailers also saves you from having to physically set foot in a store. This can lead to impulse buys and the financial quandary of getting to and from the shop.
Another score for frugality!
C

onsider Campus Perks to Save Money
College campuses offer their students a lot of perks that can help you be more frugal.
It's not just about saving money, either. Campus events and services can also make you more social and introduce you to other students with like interests.
Money-Saving Campus Perks
Keep an eye out for on-campus social events, like free movies, art exhibits, trivia and game nights, and theatrical productions. It's an easy way to save money on costly entertainment.
Have a membership to a local gym? Cancel it immediately and utilize your campus's free fitness center instead. Even if you receive a student discount for your membership, free is much more frugal.
You can also utilize your campus's student health center for free or reduced-cost health services.
Campus resources such as these can really help you lead a more frugal lifestyle. Look into what your college offers in terms of campus perks. You'll probably be glad you did.
P

ut Your Student ID to Good Use
That student ID sitting in your wallet can grant you huge savings on products and services. It's so much more than just an identification card.
Your student ID confirms your student status with many companies. And a lot of these companies offer discounts to secure customer loyalty and reward studiousness.
So stop paying full price on things like food, drinks, and clothing. Pull out that ID and enjoy some of the best perks of being a student.
What Are Some of the Best Student ID Discounts?
Signup for an Amazon Student subscription to stream unlimited movies and TV shows. It's so much more frugal than paying for cable and trips to the movies.
Spotify offers students 50% off commercial-free accounts for up to four years. Now you can frugally create playlists of your favorite concentration-boosting songs to play while studying.
Check to see if local restaurants, bars, and entertainment venues offer student specials. These tend to occur on specific days or nights of the week.
Book trips on STA Travel to score student-only deals and exciting travel experiences. It's a smart way to save money while exploring the world, or even just visiting your hometown for the holidays.
Download the Student Advantage mobile app to find even more student discounts on goods and services in your city.
Conclusion
Being a student is an exciting, yet potentially pricy, stage of life. But it's easy to be frugal while still enjoying everything student life has to offer.
Just remember these five tips:
Eat and drink at home often.
Put down the car keys.
Buy or rent used books.
Explore campus perks.
Use your student ID for discounts.
It's that easy! With these five frugal habits, you'll save money and still create memorable experiences in college.
———————
Adam Marshall is a freelance writer who specializes in all things apartment organization, real estate, and college advice. He currently works with Grove at Pullman to help them with their online marketing.