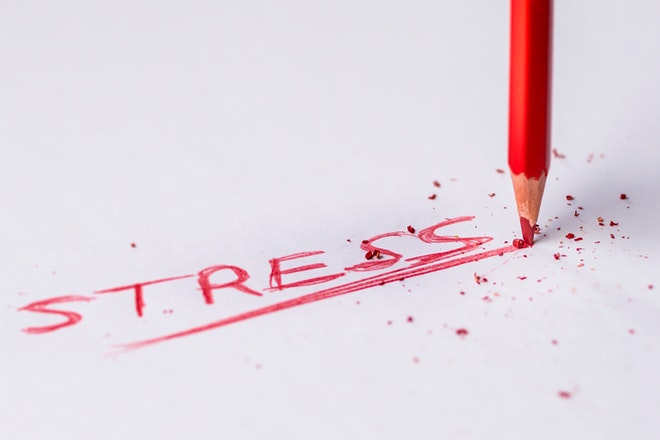 Stress not only causes mental issues like depression and anxiety, but it also causes physical problems like blood pressure and heart diseases. Stress also affects the digestion process of the body. Stress has been linked to the problem of acid reflux and constipation. It also causes other digestive disorders that can affect your body.
Digestit colon cleanse can help you with digestive issues and aid the normal digestion process of the body. Stress can cause a decrease in oxygen and blood flow in the stomach that can also lead to stomach cramping and inflammation. Stress can also affect gut health to cause indigestion problems.
The effect on Digestion
---
When stress activates the normal response of the central nervous system, it also affects your digestion process. It increases the acid content in your stomach, which causes the problem of acid reflux. The condition can aggravate if you have foods that are acidic as well.
Stress can make you feel nauseous and also cause vomiting sensation. Stress has a major effect on the digestive system as it causes the problem of constipation. This aggravates the condition when you do not include more fiber in your diet. It also causes spasms in the esophagus. It can also cause the condition of diarrhea or stomach disorder.
Stress affects the digestive system to cause irritable bowels syndrome. Those people with a perceived higher level of stress have a higher chance of developing irritable bowel syndrome. In most cases, chronic stress also causes peptic ulcer disease.
Stress also affects the stomach lining to cause inflammation and pain. If you experience stomach cramps and stomach pain, it is possible that you will experience it due to chronic stress. At times, stress can also cause abdominal pain depending on other health conditions. It can cause repeated urge to urinate in some cases as well.
Tips to manage stress
---
E

xercise regularly and have stress-busting foods

You need to exercise on a daily basis to reduce stress in the body. You can walk for thirty to forty minutes. You can also practice yoga or meditation. A half-hour of yoga can effectively reduce stress in your body.

Also, have foods that can bust your stress. Foods that are rich in omega 3 fatty acids and vitamin C are good for reducing body stress. Do stay off foods that are high in sugar and fats. Also, stay off foods that are high in carbs. A balanced diet will ensure good digestion in the body as well.
W

ork on time management

Stress can be managed with effective time management skills. You need to keep your professional and personal life different. If you work at home after office hours, it will not only affect your emotional state but also the physical state.

This can aggravate stress in the body. You need to manage your time and plan things way ahead. Complete all your tasks in that period. Also set short term and long-term goals as that'll help you manage stress in an effective way. You need to stay positive and lead a good life to stay off stress as that'll keep you healthy and fit.