You already know that it's necessary to cover your eyes on a sunny day. However, the sun doesn't always have to shine to emit harmful ultraviolet (UV) rays, which affect your eyes and skin. Don't let the clouds fool you; UV rays will bounce from sand, water, snow, and houses, even on the most gloomy day. UV protection sunglasses have become a necessity at all times, no matter the weather.
The good news is that necessities don't always have to be boring; they can be stylish. The growing popularity of UV protection sunglasses has led to innumerable options in the eyewear industry. So, while you protect your precious eyes from the harmful UV rays, make sure your style statement is intact.
Top branded UV protection sunglasses
We are here to guide you through the most stylish and protective sunglasses. Find below some of the top branded UV protection sunglasses:
The Blue Mood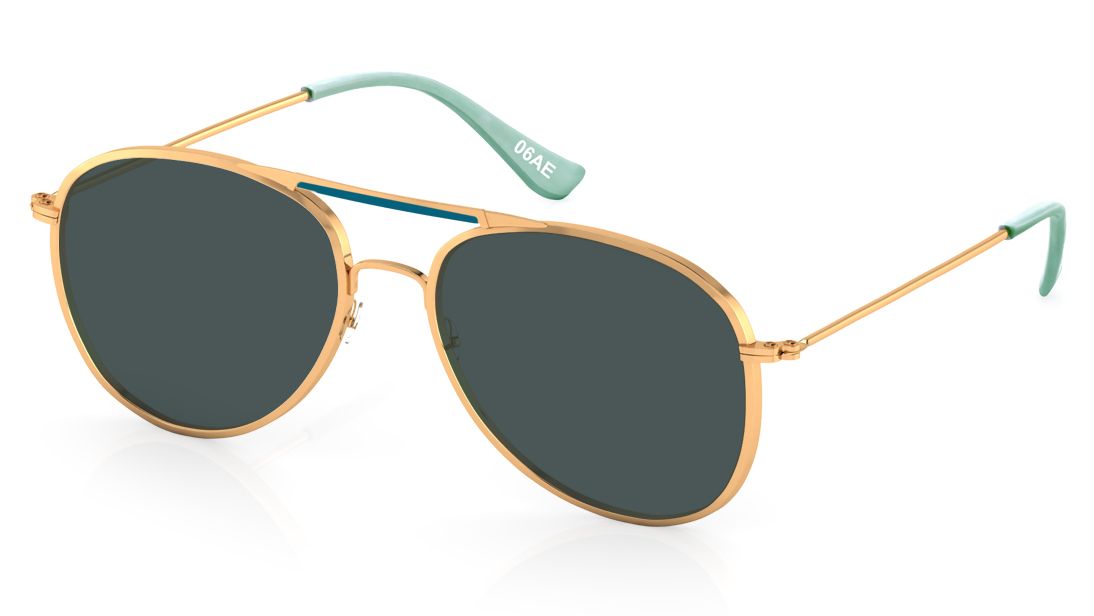 With an all-metal gold frame, these dashing aviator UV protection sunglasses from Fastrack are the real deal. The blue lenses combined with the shiny gold frame will make you look like a celebrity when you step out. Moreover, the UV lens technology will shield your eyes from the harmful effects of the UV rays throughout the year. Lightweight and highly durable, these UV protection sunglasses will prove to be a great addition to your everyday wardrobe.
Fiery Bugeye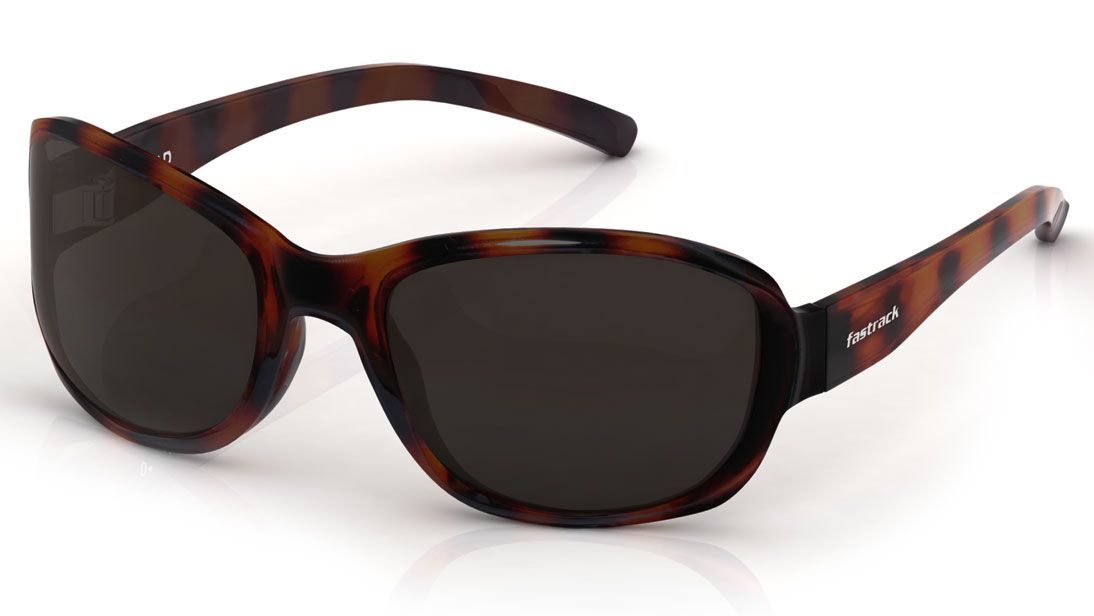 For all the stylish divas out there, these brown bugeye UV protection sunglasses from Fastrack are a perfect choice. The oversized frame and lenses will provide full coverage and protect your eyes from UV rays. Keep it chic all year round with these ultra-comfy bugeye sunglasses are turn heads wherever you go!
Sassy Purple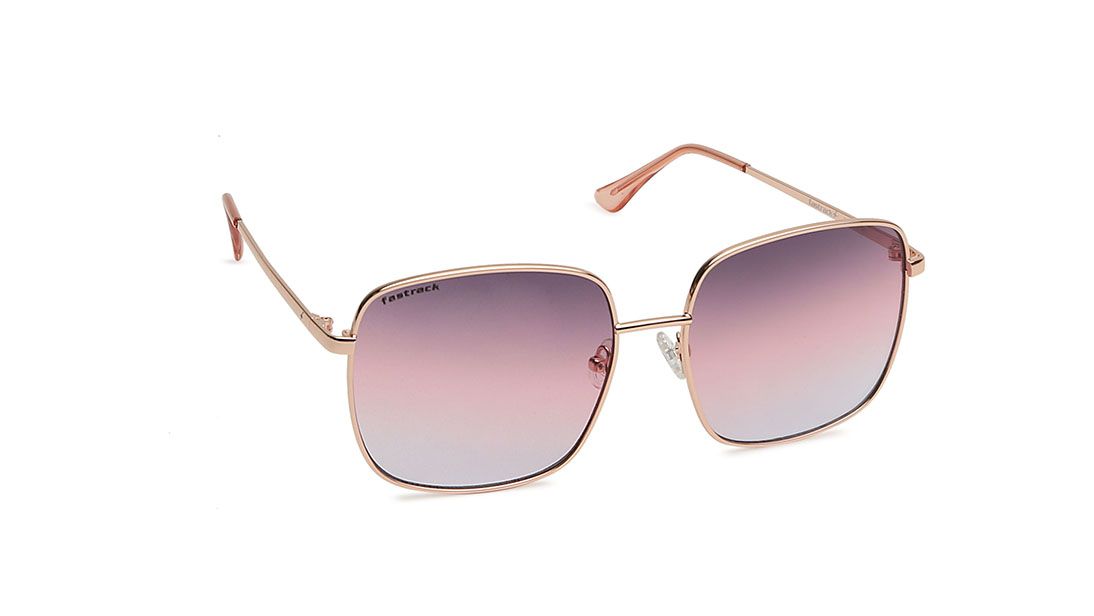 Adorable and extremely easy on the wallet, these gold-rimmed UV protection sunglasses are the best of both worlds. The unique purple colored lenses add charm to your overall look and complement all kinds of outfits. The light-colored frames will help bring focus to your face, and the gold rim will help add a finishing touch to your overall look. Pair these with a cute flowy dress, and you're all set to be a trendsetter.
Not So Basic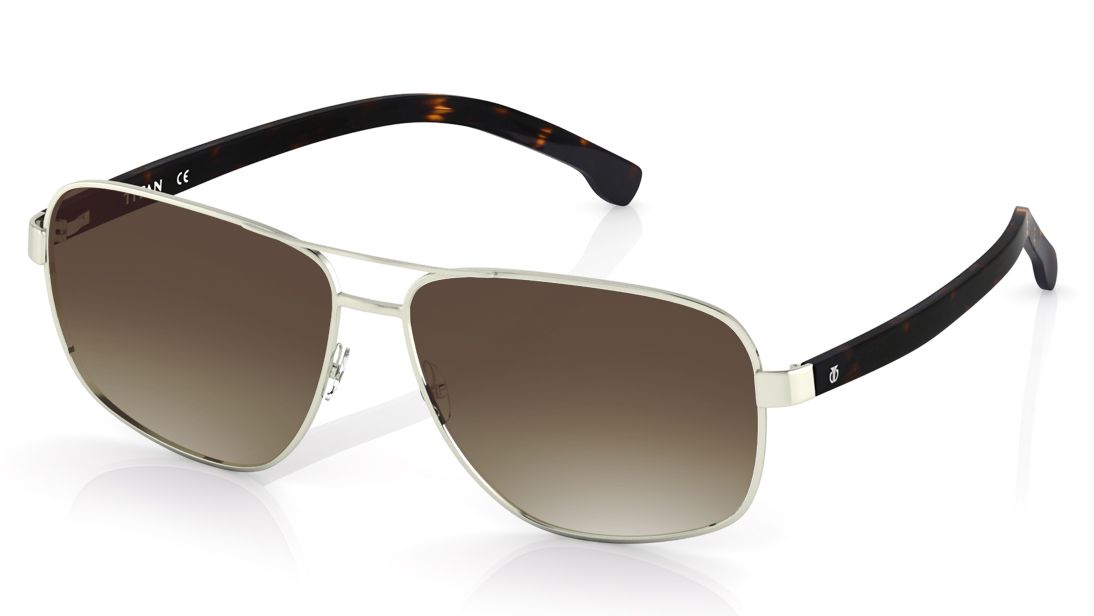 Looking for a pair of sunglasses for both work and casual wear? These extremely versatile UV protection sunglasses are here to impress all. The sleek-looking double bridge and bold black temples are definitely a standout feature. Step out in the daylight with these striking pair of sunglasses and keep the worries of your eyesight at home. Accentuate your style and amp up your attire, be it casual or formal, with these classic pair of UV protection sunglasses.
Old School Grey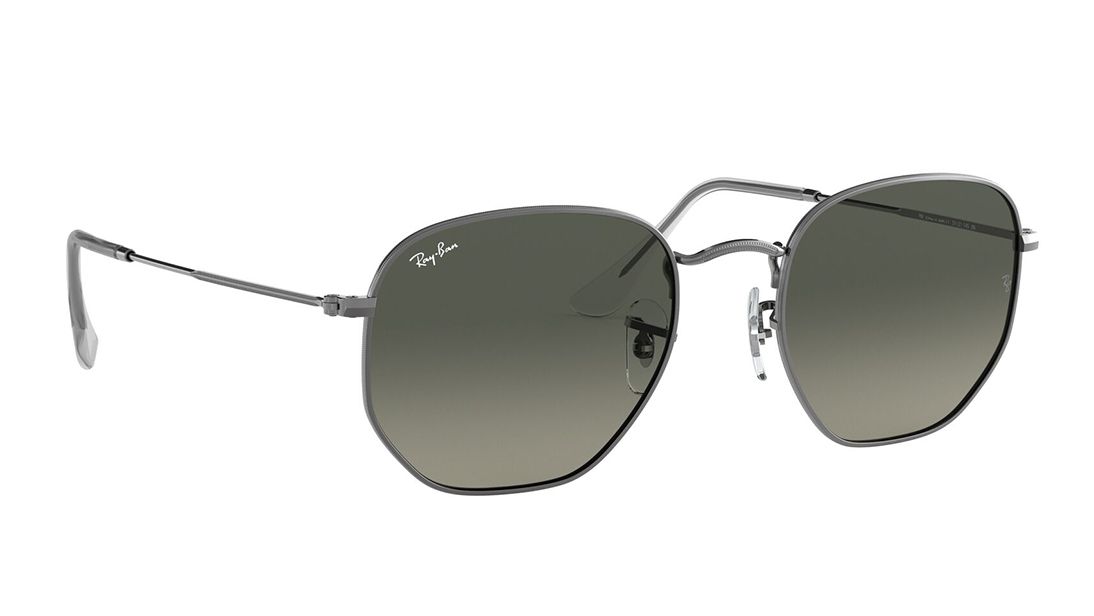 Like to keep it simple and classy? Pick these grey square UV protection sunglasses from Ray-Ban. As you know, Ray-Ban needs no introduction in the eyewear world; they offer the best quality and stylish sunglasses. This pair of grey sunnies will take your look to another level and get you tons of compliments. The best part? They will look great with any combination of outfits because of their subtle color.
The adjustable nose pads will provide you with a snug fit and are comfortable enough for all-day wear. Suitable for every face type, choose these Ray ban sunglasses for utmost protection and a timeless design.
Choose Reputable Brands for Effective UV Protection
When it comes to your vision, you must always go for the best. And reputable retailers like Titan Eyeplus make it easier for you by providing all the top brands under one roof. Whether you're into online shopping or visiting stores, you can easily shop for the best quality UV protection sunglasses from Titan Eyeplus. They provide a wide range of stylish sunglasses from brands like Fastrack, Ray-Ban, Oakley, Vogue, Titan, and more. So, explore various options and pick the most suitable frame today!