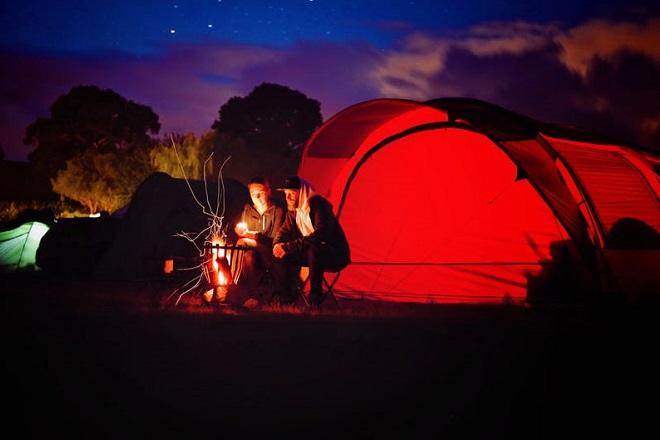 Life can be very monotonous at times. Everyone needs a break, whether it is from a job, household chores, or studies. If the circumstances are in favor, refresh yourself. It is hard to take out some time for yourself, from daily life. However, if you manage to make the right decision. Camping trip could be fun, only if you want it to be. If you decide to go camping trip with your family, here are some things you should keep in mind beforehand:
Make a budget
The first thing to do is to make a budget, so nothing falls apart. Manage everything within the set budget. If your whole family is going, make decisions very carefully.
Select a campsite
Selecting a campsite is the most important thing. Some tips for choosing a campsite are as follows:
Consider a campground which will cover most of the common interests of your family
It would help if you prioritized your Family's safety.
Ask around before making a decision. People will recommend according to their experiences.
When you decide a campsite, you need to follow these steps:
Arrange camping essentials
Before leaving for camping, you need to make sure that you buy or arrange the following things:
A Tent
Sleeping bags
Pillows
Flashlights
Camping clothes keeping in mind that the weather changes are unpredictable
Select your footwear very carefully if you are traveling in steep hilly areas
Toiletries which includes a toothbrush, shampoo, soap, towels and toilet paper
Brush or comb
First aid kit, just in case
Food and bottled water
Extra batteries for flashlights
A rug, if needed
Food storage containers
A garbage bag
Navigation tools depending upon your campsite
A book, if needed
Swimsuits, if required
Board games
Rainwear
Warm hats for rainy or cold weather
Sunglasses
Children gadgets like a tablet and make sure you have studied mspy reviews for pragmatic use of parental control apps.
A toolkit for assembling the tent
You should plan your essentials with a checklist. So, you do not miss anything.
Decide Camping Activities
It is better to plan everything earlier than to repent afterward. Decide activities such as:
Games
Tug of war
Card games
Hide and Seek
Sports
Badminton
Soccer
Baseball
Relaxing Activities
Midnight walks
Meditation
Watching a sunset
Campfire Activities
Truth or Dare
Singing
Storytelling
Obstacles
Camping is not only about fun. You might face some challenges while camping. Forgetting crucial pieces of tent or ground sheet. You reach late to your destination and do not find a perfect place for tent. Any leak in the tent or forget to bring insect repellants. Your camping stone does not turn on, or you run out of gas. The compass you are using is not working correctly, or the needle is stuck. What if you cannot light the fire for camp?
Here are some solutions that are useful to prevent such hindrances:
Checklist: Make sure you prepare a list before leaving so that you do not forget anything such as insect repellants, binoculars, and sheets, etc.
Gas stove: Be sure that you do not run out of gas. If the stove does not turn on, shake the gas cartridge. If it makes more noises, then it means it has lesser gas inside, and you need to fill it with gas. If it still not works, reconnect hose to the connectors and try turning it on.
Lighting the fire: Firewood should not be wet and do not camp in areas where there is wind. Dry wood chips or creating fire with metal bars are more reliable ways for lighting fire.
Stuck needle of the compass: Sometimes the needle gets stuck because of static electricity in clothing. Electric charge can disperse by rubbing some water on the case of the compass.
Conclusion
We should all spare some time from our busy, hectic lives and plan outdoor activities in natural areas to enjoy the beauty of nature. Our hectic lives do not let us meet our friends more often or spend time with family. Select the best weather and plan this recreational activity with your friends or family and enjoy quality time with them.