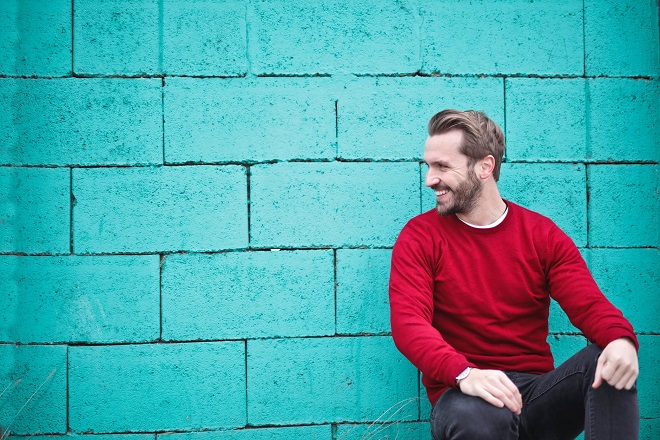 There was a time when grooming was considered a topic relevant to women only – it was women who spent time taking care of their skin and hair and made sure they looked appealing. Since then, the world has greatly changed and today, grooming is considered essential for everybody; be it a man or a woman.
Grooming plays an important role in improving a person's appearance. A well-groomed individual always looks clean and fresh and is able to make a great first impression on anyone he meets.
It's about making sure you look your best and putting the best version of yourself out there for the world to see. Whether you are going on an interview with a prestigious company or want to impress the girl on your first date, proper grooming can play a vital role in helping you succeed.
Grooming — What's All the Hype About
So, now that you know the importance of grooming, where should you begin? With the plethora of grooming advice out there for men today, any man is sure to get lost!
First there's all the conflicting do's and don'ts you hear from fashion gurus and experts. Then there are thousands of creams, shampoos and colognes you see on the supermarket shelves – all of this can send any man into panic mode and put off grooming altogether!
The good news is that grooming does not have to be so complicated. Often, it's the simple things you can incorporate in your daily routine that make the most difference.
Grooming Tips That No One Talks About
Today, we will discuss all the basic essentials that can help you look, smell and feel your absolute best.
W

ash Your Hair Well

When it comes to hair, the right shampoo and conditioner can make a lot of difference. But with so many options, how can you decide which one suits your hair type?

A good person to ask for advice is your barber – he knows your hair and the different products available in the market. Take his word and once you have found the right products, stick to them instead of experimenting with new ones.
M

aintain a Hairstyle

It is also necessary to schedule your haircuts at regular intervals, say every three weeks, instead of waiting till your hair is long and messy enough for everyone else to notice. Another question you should be asking yourself is: does your hairstyle really suit you or should you try something different?

A hairstyle can really make or break your look so evaluate your face shape and do try something new – you might surprise yourself (in a good way!)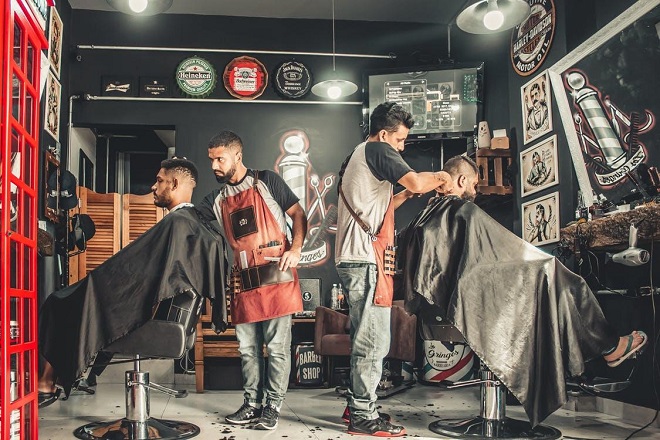 H

ave a Skincare Regimen

A good skincare routine is about investing in a few products that suit your skin type and using them regularly. Get a nice facial cleanser and use it to wash your face twice a day to keep it clean – yes, that's right. You do need to wash your face before bedtime too in order to get rid of all the dirt that gets accumulated during the day.

You can use a good-quality moisturizer afterwards to keep your skin looking extra fresh. If you really want to go the extra mile, using a good scrub once a week can really help exfoliate your skin.
K

eep Your Facial Hair Trimmed

No matter what look you have chosen for yourself – clean-shaven or a cool beard – your facial hair needs working on a regular basis for you to look well-groomed. Learning how to shave like a pro is essential for every man and this can only be made possible by having the right tools.

This is made easier by going through razor subscriptions – all you have to do is join a shaving club on social media and you will have your shaving supplies shipped to you at regular intervals, leaving no excuse to deviate from your shaving routine.
N

eat Beard is a Must!

What if you have a beard? Beards are very trendy nowadays, with research indicating that bearded men are a lot more attractive than those without. Beards are only cool if they are kept neat, clean and properly trimmed.

First and foremost, care for your beard the way you care for your hair – use shampoo and conditioner and comb it to keep it clean and free from tangles. Regular trimming and using a nice beard oil can also go a long way in helping your beard look its best.
T

weak Your Eyebrows

No, we are not saying shape your eyebrows like a woman! But if you have some really wild ones, (we have to admit some men do) it is a good idea to get some tweaking done so that your face looks neat and tidy.

You don't have to do it yourself – next time you go in for a haircut, ask the barber to fix them for you. Just a little tweaking is all a man needs. Also, make sure to always give your eyebrows a gentle brush before going out.
M

aintain a Personal Hygiene Daily

Simple things like a good shower every morning can go a long way in making you look (and smell) clean and fresh throughout the day. Set a morning routine for yourself – get up a little early, have a nice bath, brush your teeth and only then step out of the house.

With our busy schedules and lifestyles, it seems easier to just skip the shower some days but once it becomes a habit, you are going to love how refreshed you feel after an early morning bath. It really is the best way to start the day!
D

on't Forget Oral Hygiene

Oral health is another important area to pay attention to when starting a grooming routine. For instance, bad breath is a big turnoff when interacting with people. Just spending 10 minutes a day is all you need to stay away from dental problems.

Brush thoroughly twice a day and don't forget to clean your tongue in the process. You can also go to a professional for teeth whitening and a proper clean-up if required. Make sure to always keep your nails nicely trimmed as well to really give yourself a polished look.
S

mell Nice All the Time

There are so many options when it comes to deodorants, perfumes and aftershaves for men that you can have a blast experimenting with different ones till you find one that suits you! A useful tip to remember when choosing fragrances is to consider quality rather than price.

A good quality fragrance will leave you smelling fresh throughout the day instead of fading away shortly after you apply it.

As you may have noticed, a lot of these tips are simple hygiene etiquettes that you can incorporate in your daily routine. Grooming isn't as complicated as it seems – a little extra effort is all you need to look and smell your best! Not only will you feel a lot more confident on the inside, but these positive vibes will also be noticeable by others, making you much more attractive as a man.