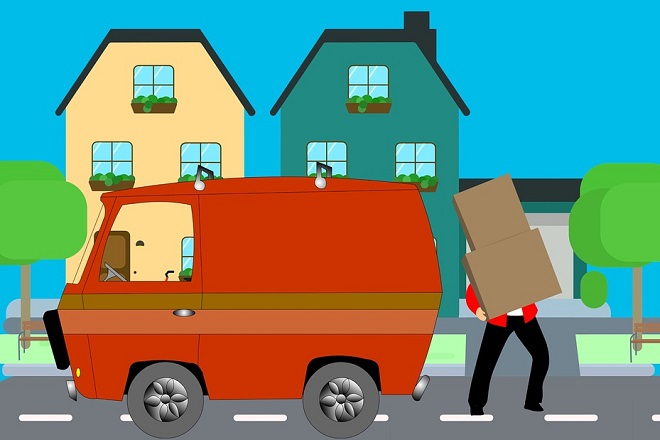 So, you have got a big move ahead and the first feeling that strikes your mind is panic. It is very normal for anyone to feel overwhelmed with the big task at the plate, after all, you are about to take a life-changing step. But, when you start things in an organized manner, you can easily fight the troubles associated with a moving process.
A moving checklist is your primary thing to organize everything and anything related to a move. When you have a to-do list, you know where to start from, what to do, when to do and how to do. The moving checklist also reduces the chances of forgetting any important task and leaving any asset behind. If you are ready to get started, this article has a detailed checklist for you to organize your upcoming move.
Week-by-wee checklist for moving house
The best way to start your moving process is to begin as early as possible. You should initiate the process at least two months before the move. Here is what to do in your timeline:
2 months before
Get rid of the clutter:
Downsizing is the key to a successful move. We all have tons of items in our home, which are either too old to use or are waiting for their chance to come handy. Start with making an inventory list and mark all such items. You must also check for items which are too complicated to move or wouldn't fit in your new home. You can choose to resell these items or simply donate them to charity.
Find a suitable moving option:
From moving companies to rental trucks and more, your moving options are unlimited. However, not all the options are suitable for everyone. Considering the distance you are travelling, the inventory size, budget for the move and other such aspects, you must look for a suitable moving option. While some local moves can be done independently, for long distance moves it's much more recommended to work with long distance moving companies.
6 weeks before the move
Collect packing supplies:
Packing all the items lays the foundation of a damage-free move. You will need a lot of packing boxes, bubble wrap, paper sheets, tape and labels for packing.
Mae a pacing plan:
Start thinking about the packing from the aspect of usability of the items. The items that you use least should be packed in the first go, followed by others, in the similar order. You can also pack your belongings from one room to another to have a hold on the process.
Prepare the appliances:
If you are moving to a pre-furnished house, you will not need the old appliances. You should discard them in the best possible way to reduce the inventory size.
Four weeks before the move
Tell other about the move:
This is the right time to break the news of your move to your near and dear ones. You must tell your family and friends that you are moving and also update your new address and other details to them. Take this opportunity to announce a housewarming party if you are planning one.
Find doctors & school
You must also start searching for a doctor and the best school for your kids. Collect all the necessary document that you will have to handover to your health care provider and school at the new place.
Two weeks before the move
Check the grocery
You must check the inventory of grocery items in your pantry. This will help you identify perishable goods, which you cannot take along during the move.
Two days before the move
Plan your moving day expenses and witch off the entire running appliance and cleanse them.
Moving day
As it is the big day, you must start early in the morning. Check if everything is in place and no item is left unattended. Stay prepared for the moving company to arrive and assist them as demanded. Take a final photograph of your old home and get started in your journey to the new abode.
This is the complete timeline of your moving checklist that will help you pack strategically for the big move. Now follow it point to point and start a safe journey to your new home.