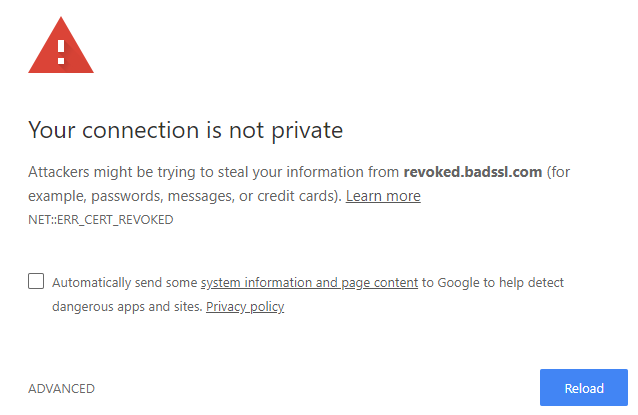 We browse multiple sites on a regular basis on our favourite browsers without any hassle however at times we get unexpected responses. There are different types of errors that occur on websites and one of them is NET::ERR_CERT_REVOKED. This error can come upon any browser like Google Chrome, Internet Explorer, Firefox, or Microsoft Edge. What is this error all about and why does it occur? In this article, we are going to explore cause and cure to error NET::ERR_CERT_REVOKED.
What is NET::ERR_CERT_REVOKED?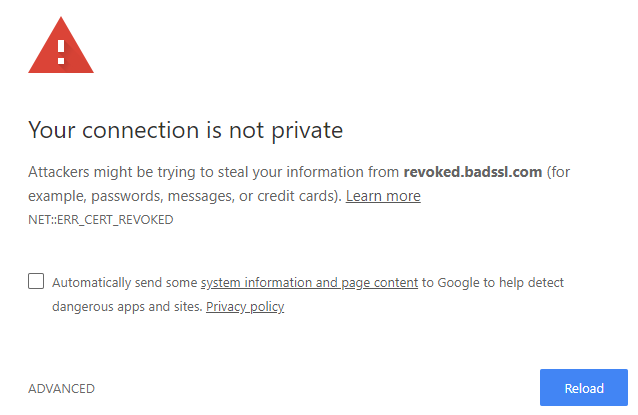 Whenever you launch a website, you add an SSL to it to ensure that it goes secured and opens on every PC. If the SSL certificate (HTTPS security) of your website is revoked or nullified by the Certificate Authority you get error NET::ERR_CERT_REVOKED. If your website doesn't pass the security measures, the authorities revoke the security certification of your website and your site shows the NET::ERR_CERT_REVOKED Error message.
Causes of NET::ERR_CERT_REVOKED
There can be various reasons for NET::ERR_CERT_REVOKED error. Majorly it is caused because the SSL certificate is rejected or revoked by the certificate issuing authority or the site owner/administrator has not configured it correctly.
Someone has requested to revoke the security certificate.
If the certificate is on the SSL Certificate Revocation Lists (CRLs), or on the Online Certificate Status Protocol (OCSP) list, it returns NET::ERR_CERT_REVOKED error.
The website is blocked by Network Administrator on a private network.
The revocation is mis-issued by the certificate authority.
The system's network settings have blocked the SSL.
The security key of your SSL certificate is misused.
How to Fix NET::ERR_CERT_REVOKED for Website Owners
This error is mainly to do with the website owners and administrators. They face error NET::ERR_CERT_REVOKED when their own website's security certificate error is revoked. Here is what they can do.
Check if your SSL certificate is expired.
Report the issue to web hosting and check if the hosting company has configured it properly.
Reissue a new SSL certificate and apply it on your website. This is the only fix that can resolve the error quickly as it is a global error for your website and it will not open anywhere on any browser in the world.
How to Fix NET::ERR_CERT_REVOKED for Website Visitors
Well, there is nothing much that you can do if the error is due to the certificate authority. All you can do is to inform the website owner and ask him to take immediate precautionary measures to reduce the downtime. There are a few steps that you can try however these steps doesn't assure any sure fix.
Check Your Date & Time Settings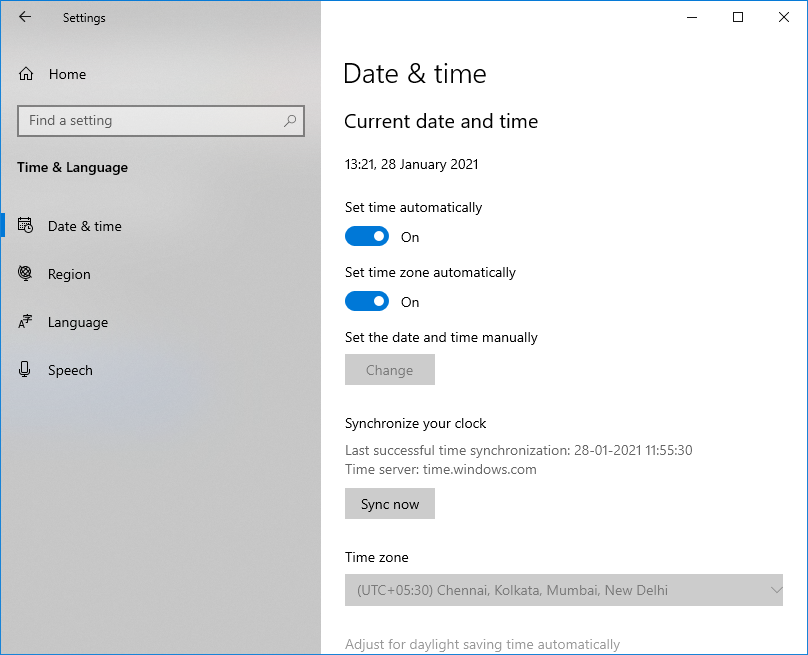 There is a possibility that you may have configured the date and time manually. Let windows automatically pickup date and time and configure it as per your time zone. Press Win + I to open the 'Settings' window and go to the 'Time & Language' settings. Under the 'Date & Time' option, ensure 'Set Time Automatically' and 'Set Time Zone Automatically' is turned ON.
Ignore Certificate Revocation Warning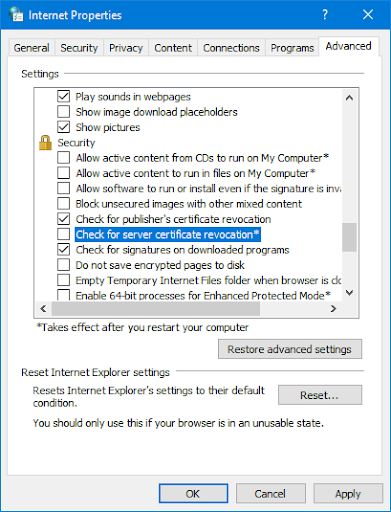 You can configure settings to ignore certification revocation warning if occurred. Press the 'Win' key and type 'Internet Options' and hit enter. A new window will open for Internet Properties. Click on the Advanced Tab on the top right and scroll down the settings list to look for 'Security' section. Here you need to uncheck the 'Check for server certification revocation' option. Apply changes and click on the Ok button. Close all your browsers and reopen them with the new settings. Try and check if the issue is resolved.
Contact Your Network Administrator
If there are any restrictions applied by your Network Administrator, you can contact your Network Administrator and ask them to add that particular website to the exception list. Try and reopen the webpage and check if it resolves the issue.
Try Chrome Canary Beta Version
If you use Google Chrome and constantly facing this issue, you can reset Google Chrome by cleaning cache, cookies, and history, etc. if this doesn't solve your problem, you can try the Chrome Canary Beta Version to check if the issue is at our end.
Eliminate VPN & Proxy Settings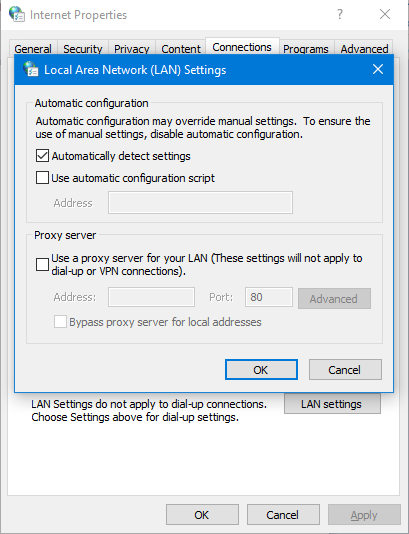 If you have been using a VPN or configured Proxy settings on your device, you can uninstall the VPN or Disable Proxy Settings. Uninstalling VPN can be easy from control panel however disabling Proxy Settings may take a few steps. Press Win + R and type inetcpl.cpl to open internet properties. Click on Connections and then click on the 'LAN Settings' button. Ensure that there is a check on 'Automatically Detect Settings' option. Click on Apply and Okay to save changes and restart the computer.
Summing Up
If you encounter NET::ERR_CERT_REVOKED, the major reason is certificate authority has revoked the certification. There is nothing much you can do to it. The main actionable is by the owner and administrator of the website. The sure fix to this issue is to go for a new SSL certification and add it to your website. This will resolve the issue within a few clicks.