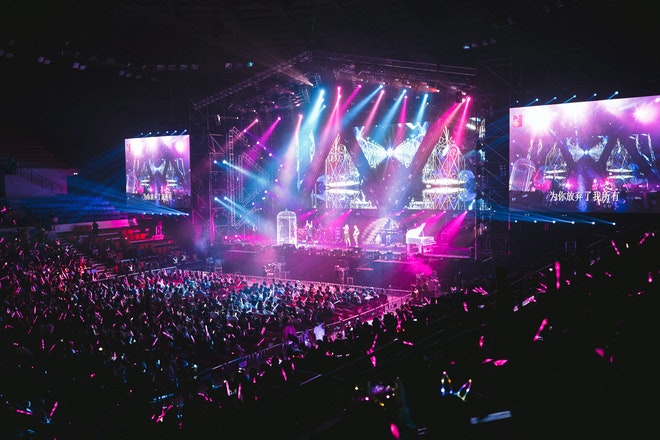 Event planning is not a simple task. From the planning stage to the execution, there are a lot of things that need to be taken into account.
It is not just about the venue and the food, but also about logistics, marketing, social media engagement, and more. So if you're looking for ways to plan your next big event, this article will provide you with some helpful tips on how to make sure that your event goes off without a hitch.
Party Foods
The party food can be a difficult task. You need to make sure that you have a variety of options and that they are delicious.
It is important to plan ahead and get the right ingredients for your party in order to avoid any mishaps.
In order to provide food for a large event, you should consider the following:
Decide what type of menu you want to have
Consider the number of guests and how much time you have
Consider your budget and how much money you have available
Create your menu plan
There are many ways to provide food for an event. The best way to do it is by hiring professional catering companies or buying ingredients in bulk and organizing them in advance.
Some people also like to make their own food, which can be fun and satisfying but requires a lot of time and effort.
Choosing the Venue
With the development of technology, event venues are becoming more and more popular. The new venues are able to provide a wide range of services that were not available in the past.
The best venue for large events is one that can provide a wide range of services. They should be able to offer catering, accommodation, and entertainment options to the guests. They should also be able to handle large crowds effectively and efficiently.
Here are some types of party venues that might work for you:
Private event venues: These tend to have more room for your guests and you can also control the atmosphere that you want to create.
Public event venues: These tend to have more space for people and an open atmosphere where everyone is welcome.
Outdoor event venues: These tend to be in a natural setting such as a park, garden or beach.
Book That Talent!
Another major step in event planning is booking talent for the proceedings.
You can do this best by reaching out to a talent agency. You can start by asking about the availability of the comedians, singers, or actors you want, and what they charge for different types of events.
Be sure to research how much they charge as well as what type of fees they typically collect from clients. If you're not sure who represents the type of talent you're looking for, ask around or try Googling it!
When booking talent, be sure to include their fees in your budget so you don't overspend on the event. In the end, though, your booked talent will provide much more entertainment value than any old canned options like the radio or a comedian on a TV.