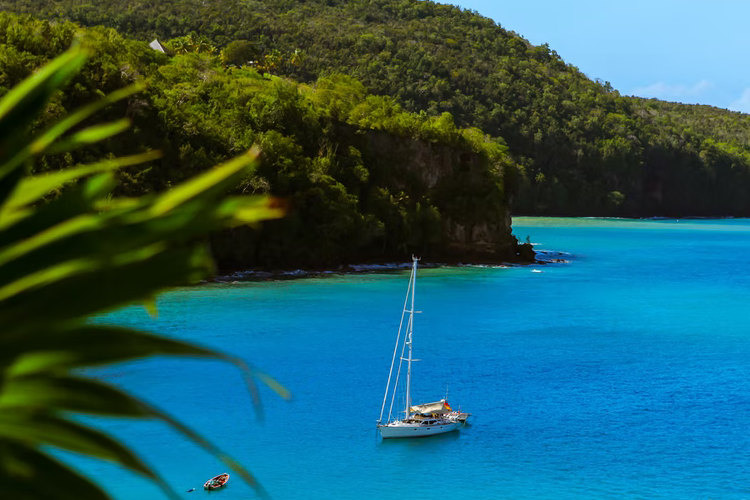 Suppose you are tired of working 9 to 5 or are bored with the same routine. In that case, you need a trip to a tropical climate and a relaxing environment. If that is the case there is no better way to heal yourself with the soothing beauty of nature where you are cruising on the sea and enjoying the marvels of nature. The Antilles is an island-rich territory with a moderate climate, vast sandy beaches, coral reefs, and long lists of resorts and you can get all of it in Antilles cruises that offer you all the relaxing feel you need.
If you wonder why the Antilles is one of the most anticipated and relaxing tourist spots, you should try at least one time our Antilles cruises that will take you on a journey that you will never forget. Every location and movement in our cruise experience is an absolute sense of delight.
These are the reason why you should try Antilles cruises.
Saint Kitts and Nevis
Saint Kitts and Nevis are the pair of two close islands in the very center of the Caribbean that offer a wide range of water and land-based activities. A small area known as Basseterre on Saint Kitts island which has a taste of a British feel in its environment. The British population in the middle of the tropical island is indeed a surprise. Still, the natural beauty ,peaceful and colorful environment of town.is the worth seeing sight of the island. The Basseterre town is surrounded by a lump of green mountains and forest home to exotic creatures and birds. If you are a swimming enthusiast, the crystal clear water surrounding the island will call you to dive in it  with its delightful and undeniable beauty.
Barbados Island
Barbados island is also one of the most relaxing tourist spots in the Antilles. The island has preserved its original beauty, and you can find the charm of natural beauty if you are a lover of flowers and plants, then this island is heaven for you. It is full of stunning flowers, orchids, wild fruits, bamboo, and palm trees. You can also go to its clear sandy beaches for a swim, or you can surf on its tides. The island is also home to Barbados green monkeys, and if you are lucky, you can get a glimpse of them. There is also an incredible maze of stalactites and many underground lakes and caves.
Clearwater
If you are a fan of scuba diving, then Antilles cruise will also offer you visits to the most beautiful diving sites worldwide. The sea bed has many shipwrecks to explore. It is also home to sea turtles. You can also see spotted eagle rays, parrotfish, French and regal angelfish wandering around colorful coral reefs and defining the true meaning of natural beauty. The best point to diving in the Antilles are Saint Barthélemy, the Grenadines, and Les Saintes, which offer the most amazing marine world exposure.
Saint Barthélemy
Saint Barthélemy island is the jewel in the crown of Antilles beauty. The island enjoys broad sunlight with a romantic environment and a line of luxury villas with white walls and red roofs that stand like a jelly on them surrounded by a lush green and soothing green environment of vegetation and all that under the volcanic island that has its feelings. The long sandy coastline on the catamaran has some stunning and eye-catching views, which is not the show's end. The Colombia Beach, which is under the protection of Saint Barthélemy nature reserve, provides a rich underwater marine life and is popular among the divers.
Dominica
If you have enough marine environment, Dominica has something different to offer. It may be  true that the adjacent islands of Guadeloupe and Martinique may have more rich and beautiful views, but this island has its beauty. It has unscattered landscapes organized by nature itself and preserved by national parks. The island also offers a canoe trip from the Indian River to experience the natural greenery. It has a whole new ecosystem surrounded by mangroves and is home to many exotic life forms like herons, kingfishers, and iguanas.