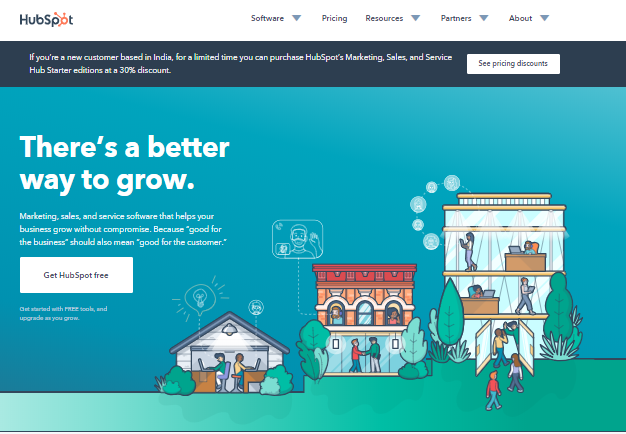 To upgrade the business strategies and improve business growth, organizations prefer using social media marketing tools. Because, in this digitization world, social media is one of the topmost trends.
As per the analysis, 3.02 billion people are active on social media (like Facebook, Instagram, etc.) multiple times a day. And due to large data sharing over the internet, organizations are facing problem in managing their business activities.
"Are you going through similar difficulties? Want to get rid of all these difficulties?"
Start using social media marketing tools, as it will help you to manage all your activities like managing contact information, grabbing customers interest, track business performance, etc. easily.
In this digital marketing era, there are various types of social media marketing tool like HubSpot, HootSuite, Sprout Social, etc. From all the above HubSpot inbound marketing is preferred as it helps you to build more customer experience by providing services and products in a better and customized way.
Now, Let's take a look at the top 10 social media marketing tools that are commonly used to leverage more customer, manage information and enhance business productivity.
Best Social Media Marketing Tools
---