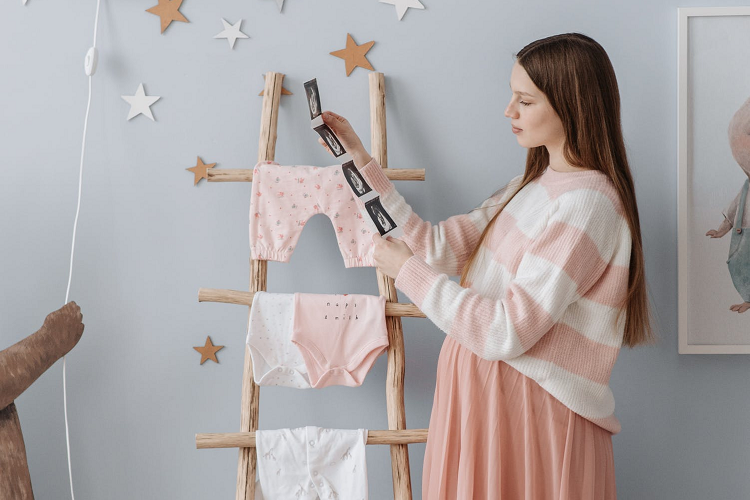 Getting the light, noise, temperature, and comfort in your bedroom right aids sleep, according to the Sleep Foundation. For babies, studies have found that they also sleep better when they're in their own bedrooms. If you haven't moved your tot into their own room yet, now is the perfect time to do so. Here's how to design your baby's room for optimum sleep.
Calming colors
The most popular nursery color at the moment is neutral shades, such as cream, beige, and off-white. But if you want something a little more exciting, you have a variety of options. Most experts agree that blue is the best color for creating a calm sleeping environment. You should aim for a pale blue that brings a sense of peace and tranquility into the room. If you don't fancy blue, green, earthy tones, pink, purple, gray, and yellow are also calming colors. Lighter shades of these colors are ideal as they are gentler and more relaxing.
The perfect theme
A baby's brain is stimulated by patterns and color. Stimulation is crucial for healthy brain development which, in turn, promotes sleep. Gender-neutral designs work well, especially if you plan on having more children. A jungle or safari theme provides lots to look at and gives you the opportunity to extend your theme into the rug, bedding, and lighting. Floral prints in a little girl's bedroom will make the room feel feminine and calm. Whereas, woodland themes work well in nurseries for boys, finished off with wooden furniture and soft animal prints.
Sleep-inducing accessories
Science says that complete darkness is best for sleep. But, infants and parents often prefer some lighting which is why night lights are used in nurseries. Studies have found that red and amber lighting has no negative impact on sleep. Whereas, blue, green, and white negatively impact it, so choose your lighting carefully. It's also nice to have thick, thermal curtains at the window. These block out natural light and help to keep the room at a suitable temperature. A safe sleep environment for a baby is between 68°F and 72°F (20°C to 22.2°C). Thermal curtains will keep your tot's room warm in winter and cool in summer.
Every parent wants their baby to sleep well when they move into their own bedroom. To make sure this happens, you need to get the décor in your tot's room just right.