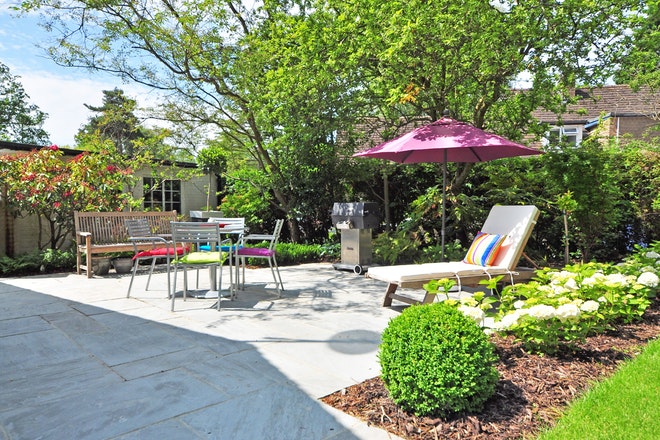 Given that many people spent more time than usual indoors in recent years due to the need to isolate themselves due to COVID-19 pandemic restrictions, there's more drive than ever to make the most of 2022.
One of the best ways to ensure that you can enjoy more time outdoors and spend more time safely enjoying the company of others is to create a backyard paradise that is capable of contending with cold weather.
If you're looking to use your backyard earlier than usual this year, there are a few ways that you can make it more comfortable, even if the spring weather is not as warm as you'd like. Here are a few ideas for making your backyard more inviting in early spring.
Partially-Enclosed Outdoor Space
If you want to stay comfortable outside, one of the best ways is to create an enclosed nook of the back of your house. Even if you leave open entrances to allow fresh air to circulate, you'll be surprised at the difference in the temperature you'll achieve with a partially enclosed area. If you have the space for it, you might even consider adding an outdoor hot tub to create the ultimate backyard paradise.
Outdoor Heaters and Firepits
A propane heater or firepit will allow you to create a cozy and welcoming area in your yard while also adding an attractive ambiance that is sure to impress your guests. While you might not have the yard space to include an entire enclose space, you can make your outdoor area warmer by adding an outdoor heater. You'll be surprised at how early in the spring you can enjoy your yard comfortably when you can heat it.
Shopping for Add-ons
Along with building materials and outdoor heaters, there are many other accessories that you can buy to make your yard more inviting, no matter the weather. The best way to shop for accessories that suit your taste best is to start by looking online. You can use a shopping website that allows you to search by province to find the best local stores for outdoor equipment.
Saving Money When You Shop
Every dollar that you save while hunting for items to make your yard more inviting can be used to create an even more welcoming environment. When you visit a website specializing in providing information on local shopping malls, you'll also access details about upcoming sales. You can even find coupons that help you to save even more.
New Outdoor Furniture
Outdoor furniture may be expensive, but you'll be surprised at what you can afford when you start with research online before you start shopping. If you start early in the spring, you'll be able to find off-season deals on the best outdoor furniture from last year, which can give your home a much-needed upgrade.
Now that you've made it through a long, cold winter, it is time to start planning for an amazing spring and summer. Get started on your backyard makeover by visiting a shopping website that can direct you towards the best deals on furniture, heaters, building supplies and other fantastic accessories.