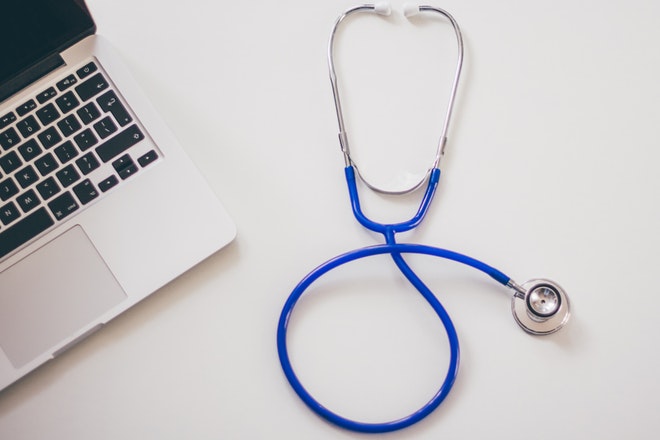 The global health industry is one of the largest in the world, bringing about $8.45 trillion in 2018. It is also one of the major sources of work in the US, with over 18 million workers.
Despite this amount, it is still one of the fastest-growing industries in the world. The US Bureau of Labor Statistics expects employment to grow by 14% between 2018 and 2028. This means that it offers you a wide variety of work opportunities.
Choose The Right Healthcare Career
Are you planning to take up a healthcare career? In this article, we show you some different medical paths that you can take. Read on to find the right medical career for you.
Physicians and Surgeons
Physicians are in charge of treating injuries and illnesses. A physician or surgeon will evaluate a patient's history. After reviewing the test results, they will design a treatment plan.
To become a surgeon, you will need a more demanding education than most other medical careers. The minimum requirement to become a physician or surgeon include:
A bachelor's degree

Three to seven years of internship or residency programs

A four-year medical school degree
Physicians may work in several specialties. In your time as a physician, you may choose to specialize in general medicine or others.
Pharmacy
Pharmacists distribute prescriptions. They may also advise their patients regarding the proper use of medication. Aside from these, a pharmacist may supervise pharmacy technicians and provide shots.
An effective pharmacist must have technical, communication, and managerial skills. Before a pharmacist can get licensure, they must complete a two-to-four year degree.
They will also need a doctor of pharmacy degree and take two examinations. Before a pharmacist can work in a specialized area, they may need to complete a residency. Pharmacy is in-demand across the nation and in hospitals outside the country.
Nursing
Nurses are fundamental in running the healthcare industry. They can provide several services like patient care and education. You may find a registered nurse in a hospital, nursing home, or other facilities.
Are you wondering how to become a nurse? There are several educational paths that you can try. You may find different nursing programs and acquire the needed license to become a nurse.
Choose whether you want to be a registered nurse or a licensed practical nurse. The requirements may vary depending on your locale, so find out what's required in your area. Registered nurses need two to four years of schooling and an associate degree.
In some cases, you may need a bachelor's degree. A licensed practical nurse must complete one year of schooling. Both must complete their exams, NCLEX-RN and NCLEX-PN respectively.
Phlebotomy
Phlebotomists are in charge of drawing blood from their patients. You may find a phlebotomist working in routine tests or medical research. They also work with blood transfusions and blood donations.
To work in phlebotomy, you must acquire professional certification. You may get one in vocational career training schools or community colleges. Technical schools may also offer phlebotomy programs.
You may also try for leadership positions. These include phlebotomy directors and phlebotomist supervisors. You may need to acquire additional education or training.
Nursing Assistant
Nursing assistants offer different services than nurses. They help in delivering care to their patients. Some tasks include checking vital signs and ensuring a patient's hygiene.
Some assistants may help in residential facilities like nursing homes. To continue with this healthcare career, you must complete a program. Each state offers a respective program.
High schools and community colleges may offer these programs. You may also check with your local vocational and career training schools. Some hospitals and nursing homes also offer programs to become a nursing assistant.
Medical Assistant
This healthcare career combines clinical work and administrative tasks. You may find one in doctor's offices or hospitals. The work of a medical assistant may depend on the size and scope of the workplace.
Depending on their specialty, a medical assistant may help take vital signs. Some are in charge of scheduling appointments and assisting physicians during exams. Most states hire those with a complete formal education.
You may find programs for this specialty in universities and community colleges. You can check with technical schools, vocational schools, and career training schools. There are programs that you may take that last for a year or two.
Medical Transcriptionist
This profession focuses on writing medical reports and documents. They use voice recognition technology and listen to voice recordings. People in this profession must have strong technical and listening abilities.
As a transcriptionist, you may need to create EHR templates or policies. You can get a one-year certificate program. You can also find associate degrees in this field in technical schools or online.
If you have good time management skills, you can also try Healthcare Management. Are you interested in pursuing this medical career? Check out the UMA healthcare management program.
Radiology
If you want to work with x-rays, consider pursuing radiology. These medical workers help in diagnostic imaging like MRI and CT scans. They also offer a wide range of specialties like mammography and sonography.
In radiology, you can take two paths. Radiologic technicians help in preparing their patients. Radiologic technologists help in performing procedures.
They may also offer doses of radiation and other related duties. Radiologists may study subjects like pathology, anatomy, and patient care. They will also learn to radiation physics and protection.
To pursue this path, you need to complete an associate's degree. This may take two to four years. You may also find additional coursework and on-campus labs.
Now You Know How to Choose the Right Healthcare Career
The healthcare industry offers a variety of jobs. Specialties range from tending to patients to working with advanced technologies.
However, these aren't the only careers offered in the field, so feel free to explore other paths. Soon you'll find the right healthcare career for you!
If you found this helpful, check out some of our other medical posts. If you're interested in working in a healthcare environment, we have more great tips to offer!