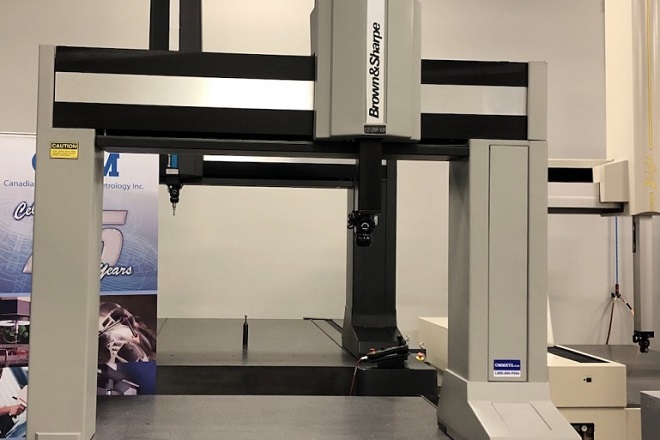 North American manufacturing dominated the globe until about the late 20th century, when it was suddenly threatened by competition from countries where producing goods in factories had fewer regulations and labour was cheaper. Globalization posed problems.
One solution to improve efficiency and reduce costs was to implement more automation on the production line of factories. One of the tools that became invaluable was the coordinate measuring machine, or CMM machine.
Today, CMM machines are a common way companies get a higher grade of quality control that also costs less than was ever possible. While this equipment can make your operation significantly more efficient, look to an authorized dealer when wondering where to buy used CMM equipment for less, so you can squeeze even more efficiency from these machines. Read on to learn some of the benefits of this approach.
Abide by the Ethics Code
When you purchase a CMM machine from a dealer sanctioned by the Machinery Dealers National Association (MDNA), you'll get important guarantees about the machine's quality and specs you can't get when you buy it from auction or from an independent seller.
For example, the MDNA outlines that all inquiries about the CMM machine available for purchase will be responded to with accurate claims about its condition, specifications, and adherence to industry terms and definitions. Should the machine you purchase from the dealer be found mechanically unsatisfactory, you'll be entitled to a refund or a repair at dealer's option.
After you complete the purchase with a dealer or independent retailer, you're on your own.
Software Recommendations Matter
The machinery isn't the only thing you're purchasing when you buy CMM equipment. The software inside the machine is vital and sophisticated, so it's essential to understand all about it and whether or not this is the ideal software for you.
If you purchase your equipment from an authorized CMM dealer, you'll get expert guidance and advice about CMM software. You can confirm if the software inside the machine meets your needs, or get tips about what software will work better.
Trustworthy Inspections
Do you know how to tell what shape a CMM machine is in? Any time you purchase used equipment you have to know its condition, and it's impossible to get a trustworthy inspection from an independent seller.
On the other hand, authorized dealers always put the drive systems, probes, air lines, cabling and bearing through a thorough inspection. Dealers guarantee that your used CMM machine will work properly at the time of purchase, or they'll fix it for free. Buying from an authorized dealer is the only way to get these kinds of assurances.
Professional Installation
CMM machines are sensitive equipment — you can't just plug them into the wall and expect them to work the way they should. Even the room's temperature can influence results, so this needs to be calibrated and accounted for at the time of installation.
Globalization still poses challenges, and while CMM machines can save your company serious money that doesn't mean you need to spend more on them than is necessary. Get your CMM machine from an authorized dealer, and you'll have the equipment you need today for many years to come.