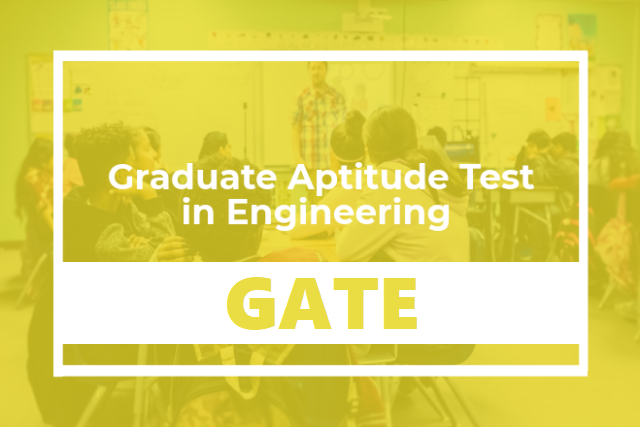 Thousands of students across India prepare for the GATE exam every year. It is one of the most reputed and crucial qualifying exams in India that opens doors to master-level programs in various reputed universities, including the IITs. Passing in GATE with flying colors can also help in getting employed in many public sector departments. However, the students preparing for GATE are often perplexed and distracted by many myths surrounding the GATE test.
Such myths can be easily cast away by regularly giving free gate online test. An online mock test for GATE would help prepare for the exam as well as boost the confidence of the students. Here are the few myths you need to be aware of and stay away from –
Attempting all questions
Many aspirants giving the GATE exam believe that it is necessary to provide answers to all the problems in order to improve their grades. It is always good if you can provide the answers to all the questions correctly, but it is a rare possibility. However, it is not necessary to answer all the questions to crack the GATE exam. As per the experts, answering over 35 questions correctly can earn you a good score.
Only working hard is enough
GATE is considered to be amongst the toughest exams in India, and it does require the right amount of hard work to be able to crack through it. However, hard work is not enough to crack the GATE as proper planning, and time management skills are also needed to pass the exam with flying colors.
Study all-day
One of the common myths about aspirants preparing for the GATE exam is they need to study the whole day for it. With that said, it is vital to give around the recommended eight hours to study each day. However, one should also make time for other activities that would keep them refreshed and rejuvenated. It is essential to make time for other activities that would not only rejuvenate the mind and body but would also keep the stress away. Studying too much for the exam can build up stress and mental exhaustion if it happens in a one-tracked manner. Indulging in other activities and not compromising on other aspects of life makes the preparation for GATE more focused and less mentally tedious at the same time.
Study all topics
When you are preparing for GATE, it is essential to know what you are aiming to achieve. Some aspirants aim at achieving the minimum qualifying score while others are looking to top the exam. It depends on the purpose of giving the GATE exam in the first place. If you are aiming to get the minimum qualifying score, it would be wise to leave out a couple of topics and concepts that are difficult for you. It would save you a reasonable amount of time and narrow down your preparation in an organized manner. However, the aspirants aiming at top score must cover all topics and concepts regardless of how difficult it may be.
Take time to solve previous years practice papers
Every aspirant studying for GATE would solve the previous year's papers and practice papers published by different institutes. However, you mustn't take all the time in the world to solve these question papers as in real-life situations; these papers should be done in a stipulated amount of time.
So, the aspirants must practice the GATE practice papers and try to complete them at the same time as the actual test. It would help in improving speed as well as accuracy with which the papers are to be completed. Completing the GATE practice papers within the stipulated time more frequently would help aspirants during the actual exam.
Don't focus only on your strengths
One of the popular myths about acing the GATE exam is that you should focus on your strengths. However, you must focus equally on your strengths and weaknesses and cover all the topics comprehensively to score well. By focusing only on your strengths, you would not be able to score well and may even end up failing as questions are distributed to evaluate the aspirants' understanding of different topics evenly.
Getting a good score in GATE can prove to be life-changing and rewarding as it opens doors to multiple career opportunities. Not only it can get you in the university and academic institution of your choice, but it can also pave the way to a bright future as well. So, make sure that when you are preparing for the GATE test, you avoid falling into the trap of the myths mentioned above.