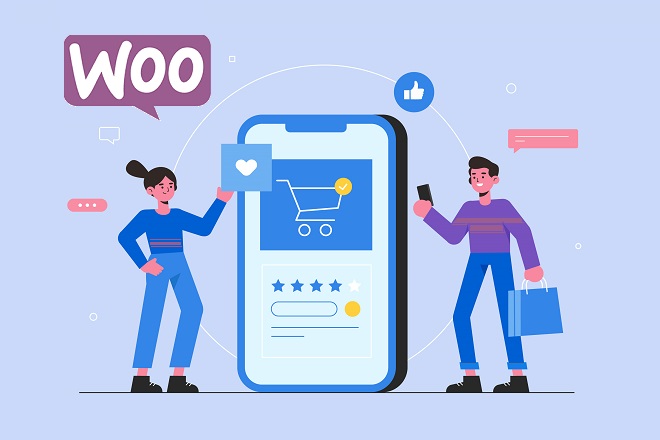 There is no denying that WooCommerce is a powerful platform on its own. With that being said, it's a known fact that WooCommerce has its limitations. You can easily transform your WordPress into a completely functional eCommerce store. Out of the top 1 Million websites, WooCommerce is the most widely used platform. 35,192 or 3% to be exact. WooCommerce plugins, in fact, are one of the things that make WooCommerce so powerful. They allow you to customize your store in a variety of ways. Plugins can help you boost your marketing efforts, provide a better shopping experience for your customers, and expedite your administrative operations, among other things.
A simple search for plugins on your WordPress site will provide a plethora of possibilities that are bound to perplex you. Due to a large number of plugins available, selecting one from the list may be difficult. It will undoubtedly be like looking for a needle in a haystack. You may increase the functionality of WordPress WooCommerce by installing numerous plugins or extensions, both free and paid, that are available online and make it much more appealing. Using WooCommerce plugins, you can instantly establish the fully-functional eStore of your dreams.
So, we've compiled a list of the best WooCommerce plugins you'll need to get started selling online and get positive outcomes.
How to Opt for the Best WooCommerce plugin
That's an excellent riddle to solve before you get started. Fortunately, finding the proper plugin to compliment your online store isn't difficult. It's simply a matter of going through tons of options to discover the one that best suits your needs.
So, when picking which WooCommerce plugins to use, take the following in mind:
Keep the details of your Website in mind
Consider what aspects your website is missing
Adding which plugins will benefit the most to your website
Will your WooCommerce theme and hosting service support the changes
What are your budget and requirements
Will adding these plugins help you achieve your goals
Oh, and in terms of website performance (which may frequently be attributable to your choice of web hosting), Walmart discovered that every 1-second increase in page load time resulted in a 2% increase in conversions. Of course, you'd like to improve the loading speed of your website by several seconds, which is why hosting your online store on Cloudways is the best option.
Best WooCommerce Plugins You Must Have
Let's go into the list of WooCommerce plugins that will help you maximize the potential of your online business!
1
YITH WooCommerce Wishlist

In essence, YITH WooCommerce Wishlist allows your customers to construct a wishlist of things they want to buy without having to add anything to their cart or checkout.
A wish list of products might be especially useful in the run-up to the holidays. Your users can easily add goods to their cart that they don't plan to buy right away, and then make the transaction when they return. It not only improves the customer experience but also boosts your online store's sales.
The wish list also encourages users to share their lists with friends and family via social media or email, which helps spread the word about your online business!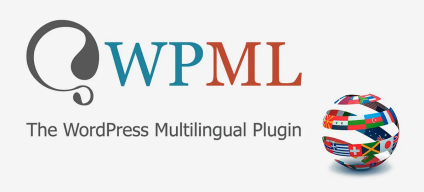 When it comes to expanding your business across multiple locations, the first thing to consider is the localization of your store. The ability to set various languages on your WooCommerce store is the first step in this process.
The WPML plugin allows you to effortlessly translate your WooCommerce products. Your consumers will be able to browse your store in their favorite language after that.
WPML Plugin includes WooCommerce Multilingual, a free add-on from the WPML team that allows you to translate all WooCommerce products, run a single WooCommerce store with numerous currencies dependent on a customer's language or location, and even send emails to clients and admins in their native language.
3
Doofinder Plugin for WooCommerce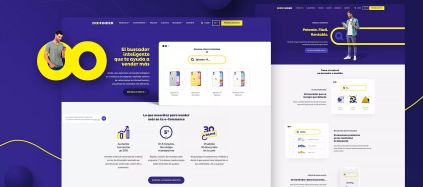 It should go without saying, but if a customer can't find what they're looking for, they're not going to buy it. So, how can you make sure that your customers find the products or services they want? Doofinder.
Doofinder is a powerful WooCommerce plugin that makes use of a robust search algorithm to provide exceptionally accurate results in a short amount of time. This not only enhances the overall user experience but also aids in the growth of your business. These search results also provide you with useful information, such as insights into the most popular products.
4
Checkout X plugin for WooCommerce

Before Shopify banned third-party checkouts, Checkout X was the most popular option. The company applied what they had learned to WooCommerce, and they do so for free. They've launched a new mobile-first design that they claim will greatly increase conversions. They are automatically modifying and optimizing
the checkout so you don't have to. They also integrate various services, reducing the number of plugins required.
Post-purchase upsells are also available with their hosted solution. They claim that upsells alone can increase revenue by 10% or more, and considering the 1000€ in free credits they give to each store, it's probably worth a shot. From the checkout and post-purchase upsells themselves to auto-discounts, translations, payment integrations, and abandoned cart recovery, the plugin/platform has a lot to offer.
5
Smart Coupons for WooCommerce
Whether you run a big or small business offering coupons and deals are an integral part of the marketing strategy. Smart coupons for WooCommerce is a perfect solution to help you with it.
With the plugin you can offer different kinds of coupons having varying restrictions such as give away coupons, URL coupons, subtotal based coupons, quantity based coupons, etc.
For availing additional coupon types you can upgrade to the premium version of the plugin. With the pro version plugin you can create purchase history based coupons, cart abandonment coupons, sign-up coupons and more.
6
PDF Invoices and Packing Slips for WooCommerce

Most processes can be automated to save time. WooCommerce PDF Invoices & Packing Slips is the plugin you need if you want to automate the invoices you send to your clients when they buy anything.
The plugin essentially allows you to attach a PDF invoice to the confirmation email you send to your clients. Manually creating a slip for each order is, of course, time-consuming and unsustainable, especially as your business grows. As a result, automating the entire invoice process is the ideal option.
Multiple languages are supported with the WooCommerce PDF invoices and packing slips plugin. You can generate credit notes, upload invoices to your Dropbox, and even print order slips to retain tangible records!
7
Hubspot WooCommerce Plugin

HubSpot is well-known inbound marketing, sales, and customer care platform. It comes with a customer relationship management system (CRM), email marketing capabilities, and a lot more. You can also synchronize your store data and customer activity to the HubSpot CRM by using the HubSpot WooCommerce plugin.
You may manage your clients with the CRM, which provides full profiles for their activity, orders, and other details. Then, for techniques like shopping cart abandonment emails, welcome emails, and more, you can build up marketing automation rules. You may also divide your clients into categories and track the effectiveness of your Facebook, Google, and other ad campaigns.
Salient Features
Allow syncing your data with Hubspot
Provide a CRM to manage and track your activities
Sending emails to customers
Ecommerce analytics, including ad campaign ROI tracking tools
8
Beeketing plugin for WooCommerce


On the marketing front, there's Bekeeting for WooCommerce, a plugin that promises to increase sales by automating marketing. It's one of the best multip-purpose WooCommerce marketing solutions available in the market, with a slew of useful marketing tools.
Bekeeting seamlessly integrates with your WooCommerce site, offering 20+ powerful features supported by AI to help you convert visitors into paying customers. These features aid conversion by convincing users to add things to their carts, as well as upsell and cross-sell related products. It prevents visitors from abandoning their carts and establishes a long-term client engagement.
The plugin has a user-friendly interface and can truly assist you in increasing revenue by converting casual visitors into paying customers. So go ahead and give Bekeeting a shot right now!
9
Mailchimp for WooCommerce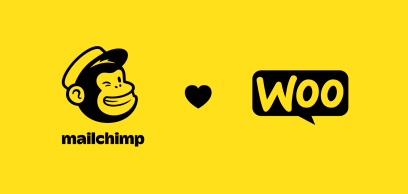 When it comes to running a successful online store, marketing is crucial. Today's marketing campaigns rely heavily on email marketing to help you grow your business.
You can quickly and easily connect your online store to the MailChimp email marketing platform with the MailChimp plugin. It becomes much easier to create, design, and send email campaigns to the target audience in this manner, resulting in increased sales. This will also help you build a strong relationship with your customers by increasing repeat purchases.
By clearly understanding the ROI of your business marketing efforts, you can amplify the effort you put in for your marketing strategies using the MailChimp plugin.
10
Google Analytics Integration for WooCommerce

It's crucial to keep track of who's visiting your website. The WooCommerce Google Analytics plugin will help you keep track of all the metrics you'll need to analyze and channel your website's traffic.
WooCommerce Google Analytics Integration is a useful plugin for tracking visitors and increasing sales in your WooCommerce store. For more detailed reports, you can also add a link referral to purchase and transaction information to your Google Analytics data. Support for the Global Site Tag enhanced eCommerce event tracking, and Universal Analytics are just a few of the other features.
Overall, Google Analytics for WooCommerce is a valuable tool if you want to track and convert visitor data into more useful information.
11
Product Import Export Plugin for WooCommerce

Importing and exporting products to and from any eCommerce store is a time-consuming task. We can use the WooCommerce Import Export Products plugin to make it easy and painless.
You can migrate all types of products types including single, grouped, affiliate/external, and application of export filters with the plugin. You can export only certain products or products based on their category, tags, product status, and so on.
While the free version of the Product Import Export Plugin for WooCommerce only supports CSV import/export, you can upgrade to the pro version for XML support and the ability to schedule import/export using multiple dedicated FTP profiles or URLs.
WPML, Yoast, Advanced Custom Fields, and other third-party plugins are also compatible with the pro version. The plugin makes the process of migration a breeze.
12
WooCommerce LiveChat Plugin

How can a customer feel like they're shopping in an interactive online store? By speaking with them directly. And the best way to do that is through LiveChat.
When you integrate LiveChat with your WooCommerce store, you'll be able to converse with your customers in real-time and guide them if they're confused about something. If you can answer all of your customers' questions, it makes them feel more secure during the buying process.
Integrating LiveChat into your WooCommerce store and starting chatting with your customers is a sure-fire way to make them feel at ease.
13
HootSuite for WooCommerce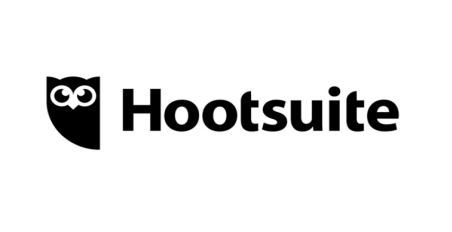 When it comes to online stores, making the best use of social media is crucial. You'll be able to increase brand awareness and reach a broader audience this way.
Running an online store takes a lot of time, leaving little time for online promotion. HootSuite comes in handy in this situation. HootSuite is a full-featured marketing automation plugin for WooCommerce that allows you to schedule social media posts across 30 platforms in advance.
You can generate more leads and save time by doing so. The plugin also allows you to interact with your team via a dashboard and view detailed analytics reports.