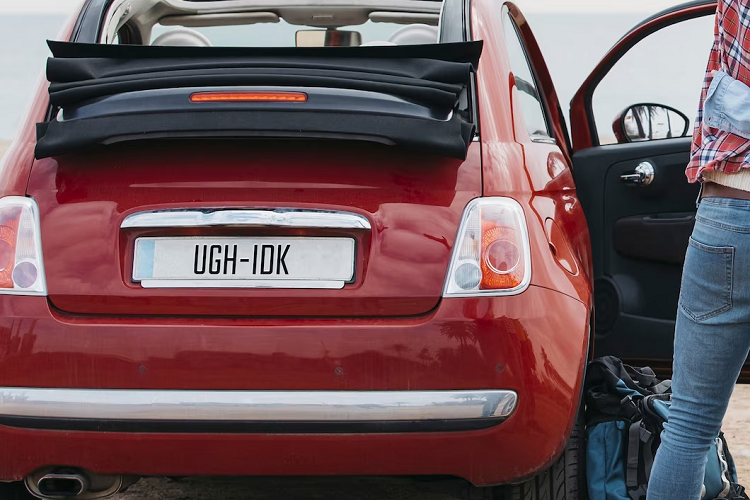 Owning a car is a goal that many people aspire to and enjoy. However, this ownership comes with some obligations. One of the most important things for car owners is making sure their vehicle registration is up to date. In the US, understanding car registration is crucial and in this article, we will cover how car registration works in the country and the steps you need to take when it expires.
Car Registration process
A car registration not only acts as legal evidence that your vehicle is roadworthy, but also solidifies the connection between you, your vehicle, and your state. Depending on where you reside, the specific stipulations may differ, but registering your car with the nearby DMV office is mandatory.
When you register your car, the state's DMV will give you a registration certificate and a sticker or tag to put on your vehicle's windscreen or number plate. Keep your registration certificate on hand in case law enforcement wants it.
The car registration process costs differently depending on the state you are registering the vehicle. You will also have to renew your registration every 1 or 2 years, again, depending on your state.
Registration requirements
Prior to registering your vehicle, it is mandatory to have it undergo a vehicle inspection and emissions test, which is a regulation mandated by the government and implemented by each state independently.
The safety inspection meticulously scrutinizes various components of your vehicle to ensure their proper functioning. The emissions test, on the other hand, verifies that your vehicle is not emitting more greenhouse gases than what is legally permissible.
While different states ask for different things, you will generally be required to carry:
The vehicle title if you own the car or a lien agreement if the car is being financed.
Proof of insurance or car insurance card to show that you can meet the state's minimum liability requirements.
Driver's license.
Registration fees.
A report of the vehicle's mileage.
Some states require you to bring your bill of sale issued by the dealership.
Why is car registration important?
Driving an unregistered car is prohibited as previously stated. Additionally, there exist several other rationales for registering your vehicle.
It shows you own the car.
It helps in finding a stolen car.
It helps you know the age of your vehicle, which determines the value of your car.
What happens if my car registration expires?
Your local DMV will alert you to your pending registration expiration, giving you ample time to renew prior to being fined. The notice to renew your registration may come anywhere between a few days to several weeks or months before it expires. Some states may mandate that you schedule an appointment prior to visiting the DMV office.
The available options for renewing your registration vary by state and may include using an online portal, mailing in the necessary documents, or visiting the local DMV. Nevertheless, the same way you registered is probably the same when renewing. All you need to do is pick what works for you.
Remember to confirm what your state asks for during the vehicle-renewal process. Though all states have different regulations, you will be asked to carry with you your insurance documents, driver's license, and vehicle title or lease agreement, in most cases.
If you need to get the registration done quickly, some insurance companies offer in-house DMV services, which can make the process quicker. Additionally, the DMV in some states provides freestanding kiosks that take care of DMV services like registration and renewal.
Safety Inspection and Emissions Test
It is crucial to have your vehicle undergo a safety and emissions inspection, as US law mandates this for all automobile owners. However, the fee for a safety examination may differ depending on the state.
A proficient mechanic with expertise in automobile maintenance will examine the signals, tires, windows, headlights, steering, and brakes of your vehicle to ensure its roadworthiness.
Penalties for driving with expired tags
Every state has its own regulations, and some offer a grace period for when your registration expires. The grace period allows you to renew your registration before you receive a fine or citation.
If you fail to renew your registration on time, law enforcement can pull you over for it, and in fact, it is a violation traffic policemen look for on the road. However, the longer you move with the expired tags, the worse the penalty and the higher the fees will be.
If your tags are recently out-of-date tags, you may only get a verbal warning. But if the expiration is longer, the consequences could be harsher. For example, if your registration expired 2 years ago in NC, and you ignore the citations or tickets, you will get charged with a Class 3 misdemeanor and also get a fine.
The consequences of your offense will be determined by the officer or citation you get. If you happen to get a citation, handle it quickly to avoid escalating the issue.
Finally
Every car owner is mandated by law to ensure their car tag is valid. If your registration tag has expired, you must act immediately to prevent paying further fines. Any delay in addressing this matter may lead to more severe consequences.