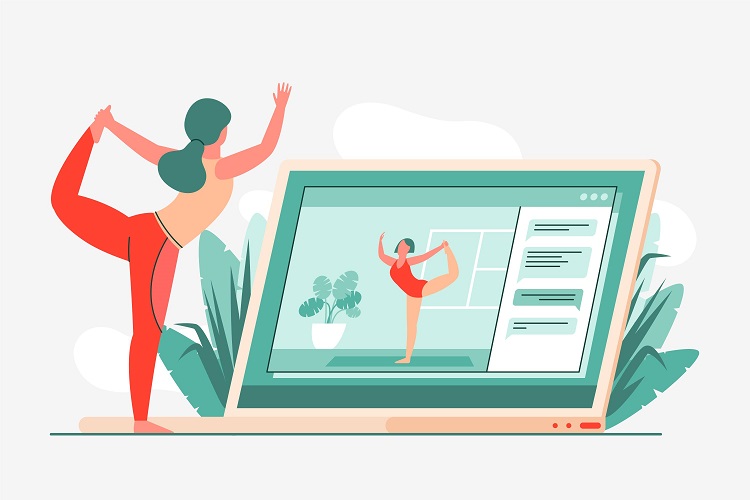 Utilizing the best physical therapy software for your clinic can give a boost to your physical therapy practice. It reflects how committed you are to better patient care, attracting more patients, and enhancing your image among the referral networks.
What is Physical Therapy Software?
A physical therapy practice management software program is a specialized solution for managing and administrating physical therapy practices or clinics. It automates and simplifies administrative tasks, reducing paperwork, ensuring accurate documentation, facilitating billing and reimbursement, and allowing effective communication and collaboration across the team.
Physical therapy software systems typically encompass a range of functionalities, including the following:
Patient intake and registration
Appointment scheduling
Electronic medical records (EMR) management
Billing and revenue cycle management (RCM)
Team collaboration and task management
Analytics and reporting
Integration with other healthcare systems
It's important to assess the features to find the one that aligns with your needs. Consider comparing options and getting recommendations for the best software picks.
Reasons to Use Physical Therapy Software
Have a look at the convincing reasons for selecting the right physical therapy software for your clinic:
Making decisions based on data analytics have various positive outcomes such as improved customer loyalty, staff efficiency, and slicker marketing. You can get a preliminary understanding of various factors that may be impacting adherence by the analysis of data that includes prescription, customer variables, and healthcare. With the best reporting and analytics features of the software, you can track the progress of patients, measure the effectiveness of treatment, and identify trends and patterns.
Simplified Administrative Workflow
The best physical therapy software is here to answer any complicated inquiries you may have regarding physical therapy billing and looks forward to providing the best possible customer support in the market. Whether it is about centralizing patient records or scheduling, efficient PT software works to simplify administrative workflow, improve coordination among therapists, and reduce the chances of missed appointments.
Physical therapy practice software programs have electronic medical records (EMR), which allow centralized storage of patient medical records, simplifying administrative workflow. 
These systems provide templates and standardized forms for documenting patient evaluations, progress notes, treatment plans, and other clinical information. They also include features that assist with billing and coding. 
With EMR, multiple users can access and update patient records simultaneously, enhancing collaboration with the team. Also, it eliminates the need for physical document transfers or delays in accessing recent patient information.
Cost-effective and Time Saving
A variety of administrative tasks, including appointment scheduling, document management, and billing, are automated using PT software. It saves time and eliminates the need for additional administrative staff by decreasing paperwork and manual processes. Furthermore, software that integrates with other systems, such as billing software, increases data accuracy and eliminates the chances of duplicate data entry.
Data Security and Increased Compliance
PT software offers strong security features to safeguard patient data. It ensures compliance with HIPAA, which establishes requirements for the security and protection of sensitive patient data. The software assists in maintaining patient data confidentiality and lowers the danger of unauthorized access or data breaches by incorporating robust data security features such as encryption, access limits, and audit trails.
Overall, choosing the right physical therapy software improves workflows, increases productivity, and raises the standard of treatment given to patients. You can choose efficient software that meets your practice's needs, boosts productivity, promotes patient care, and ultimately helps your PT practice succeed by evaluating certain factors.
Power of Customization in Physical Therapy Software
Customization allows physical therapists to modify the software to meet their own requirements, providing a more individualized and effective method of patient care. Physical therapy software with robust customization options has become increasingly in demand in order to fulfill the challenges that demand streamlined workflows.
Optimized Efficiency and Productivity
The physical therapy software is tailored to fit unique preferences and workflows, allowing practitioners to work more productively and finish tasks more rapidly. Dropdown menus, automatic data input, and customizable dashboards, among other customizable features, eliminate manual labor, reduce human error, and streamline everyday tasks.
Patient Care and Engagement
With the customization option, practices can customize patient paperwork, treatment regimes, and fitness programs. This level of personalization encourages patient involvement and equips them to participate in their own care. They can access their own treatment plans and communicate with their care team effectively.
Practices can customize the software to match their chosen techniques and workflows, enabling smooth integration with current practices. This includes customizable templates, evaluations, treatment plans, and protocols.
Overall, customization gives practices the ability to adapt, develop, and continually improve, which ultimately results in better patient outcomes, increased practice effectiveness, and a more positive patient and practitioner experience. Physical therapy practices can streamline workflows, boost productivity, and offer patient-centered treatment by modifying the program to meet their unique needs.
How to Choose Effective Physical Therapy Software?
Figure out the key features and functionalities that you need for your practice. The features include telehealth capabilities, documentation management, appointment scheduling, and integration with other systems.
Conduct Thorough Research
Make detailed comparisons between various PT software suppliers, taking into account aspects like user feedback, cost, customer service, and usability.
Go for Demos and Free Trials
It is strongly recommended to utilize demonstrations and free trials provided by software suppliers while looking for physical therapy (PT) software. These opportunities provide you with the experience to use the program firsthand and determine whether it's appropriate for your practice. While demos provide you the opportunity to engage with the user interface, check out the features, and rate the overall user experience, free trials offer a lengthy window of time to evaluate the features and functionality of the program in a practical situation.
Have a word with your professional networks and colleagues to gain insights from other PT professionals who are currently using the software that you are looking for.
Look for a Provider with Reliable Customer Support
Choose a provider that offers reliable customer support that includes training resources and assistance. Look for a supplier that offers thorough customer service channels such as phone, email, and live chat in order to handle any technical difficulties or queries that might emerge while using the software.
Review Terms and Conditions
Make sure that the terms and conditions are in line with your practice's needs and budget by carefully reviewing the pricing models, contractual duties, and data ownership.
Look for a physical therapy software provider with a proven track record and ample expertise in the physical therapy field.
10 Best Physical Therapy Software
If you are running a physical therapy practice and struggling to survive in today's dynamic healthcare environment, choose the best physical therapy software.
You can adapt to the changing healthcare landscape, remain ahead of the competition, and deliver top-notch treatment that satisfies the needs of today's patients by making the right software investments.
Take a look at the top physical therapy software that aids in patient diagnosis and treatment recommendations –
Strongly believing in taking physical therapy to the next level and making it accessible to screens, SmartPT Online offers a ground-breaking, all-encompassing business solution tailored for physical therapy professionals. Be it a rehab therapy company, a one-therapist clinic, or a multi-location business, this PT software works to maximize performance, revenue, and patient outcomes.
Adding to its accomplishments, SmartPT Online has onboarded more than 100 physiotherapists on the software since 2016. The software also includes a HEP feature that makes physical therapy accessible on the patient's screen. SmartPT Online stands out for its comprehensive features and user-friendly interface. Overall, it is a top pick for physical therapy firms looking for a dependable and effective software solution due to its strong capabilities and user-centered approach. The key features include EMR, analytics, scheduling, digital intake, and virtual therapy.
Practo, as the leading practice management software for doctors and clinics, is dedicated to making high-quality healthcare affordable and easily accessible. The software aims to empower users by providing them with precise, comprehensive, and curated information and care, thereby enabling them to make informed healthcare decisions. Practo's commitment lies in ensuring that individuals have the necessary tools and resources to navigate their healthcare journey and receive the best possible care.
Practo is at the forefront of India's healthcare revolution, utilizing technology as an integral part of everyday life. Through its online booking platform, Practo has bridged the gap in healthcare accessibility, reaching even the remotest areas. By leveraging technology, it enables doctors to deliver faster and superior healthcare services, while fostering increased patient-doctor connectivity. Practo's innovative approach embraces the power of technology to enhance the healthcare experience, making it more convenient and efficient for patients and healthcare providers alike.
The most reputable practice management system for physical therapists, WebPT, makes managing your practice simple. Numerous therapy specialists, as well as health and wellbeing centers, prefer this software. WebPT allows practices to have documentation compliance, accurate claims, maximized payments, and more time with patients. The therapists can perform all the necessary tasks like scheduling, billing, and data analytics.
Being the most trusted and versatile software in outpatient rehab, WebPT provides an all-encompassing solution that handles every aspect of the outpatient therapy business. WebPT, which was developed by a therapist for therapists, offers outpatient therapy companies the perfect software option for enhancing patient care. It is made to fit the therapist's workflow and offers a wide range of customization choices. It is the core software that helps therapists serve patients and take care of them at their best.
4
Apollo PT Practice Management
Apollo PT Practice Management stands out as highly efficient physical therapy software, garnering high preference among therapy professionals and large wellness centers. This innovative software goes a step further by providing a mobile web app that seamlessly integrates with smartphones, offering flexibility and convenience. The key features include appointment management, practice management, assessments, multi-location, patient records, activity monitoring, progress notes, treatment plans, billing and invoicing, and much more.
The user-friendly interface of Kareo Practice Management Software makes it easier to analyze billing performance and gives a clear image of practice schedules and responsibilities within the Practice Management System.
The program offers easy encrypted messaging contact with patients and staff while preserving privacy and confidentiality thanks to its comprehensive integration features.
This software is HIPAA compliant and offers features including patient registration, E-Prescribing, Claims Management, Patient Billing, Patient Scheduling, Physician Scheduling, Patient Records, Patient Portal, Multi-Office, Insurance Eligibility Verification, and much more.
Halemind is an innovative and advanced Electronic Health Record and Hospital Management System that is at the forefront of technology. It offers a connected platform that seamlessly integrates various components of healthcare management.
With Halemind, you gain access to insightful and actionable data that enables the automation of your daily operations, improving efficiency and streamlining workflows. Stay ahead of the curve with Halemind's cutting-edge features and leverage data-driven decision-making to optimize your healthcare organization.
NextGen Practice Management Software significantly enhances efficiency, cash flow, compliance management, and revenue for healthcare practices. The software is affordable and has features that make it easy to review claims data for errors, assuring accuracy and increasing reimbursements. Discover the advantages of this outstanding software and open the door to enhanced practice operations and financial success.
The key features of Physio Cloud include Customer Management, Appointment Management, Practice Management, Patient Registration, Assessments, Real-Time Reporting, Historical Reporting, Patient Flow Management, Patient Monitoring, Scheduling, Insurance Management, Claims Management, and much more.
MINDBODY is a well-known supplier of SaaS-based company management software for the wellness sector. It provides a specialized mobile app solution in addition to its full software. MINDBODY has revolutionized the business by successfully connecting tens of thousands of health, wellness, and beauty experts with their millions of clients, enabling seamless connections and boosting the general client experience.
By automating daily procedures that often hinder office managers, CareCloud software provides a comprehensive medical practice administration solution. Users have access to a powerful platform with CareCloud that extends beyond medical billing software. Through the use of contemporary practice management software, users are given the ability to monitor, control, and improve financial and administrative procedures, simplifying business processes and boosting productivity.
These are some of the best physical therapy software solutions that are available on the market, with an emphasis on salient features, advantages, and effects on clinical practice. These software solutions offer a range of features and functions designed specifically to meet the requirements of physical therapy practices. Using the software will help them increase their workflow efficiency, revenue cycle management, patient engagement, and ultimately quality.
To Wrap Up
Opting for the best physical therapy software brings forth a multitude of advantages. It automates repetitive tasks, lightening administrative burdens and enabling staff to focus more on patient care. With enhanced communication features, it facilitates seamless interaction with patients, promoting engagement and satisfaction.
Access to valuable data aids in informed decision-making, while ensuring compliance with industry regulations instills trust and reliability. By making the right investment in PT software, your practice gains the ability to flourish in the competitive healthcare landscape, providing exceptional care that exceeds patient expectations. You can streamline operations, save time, and provide your patients with top-notch care by selecting software that is in line with your practice's requirements.