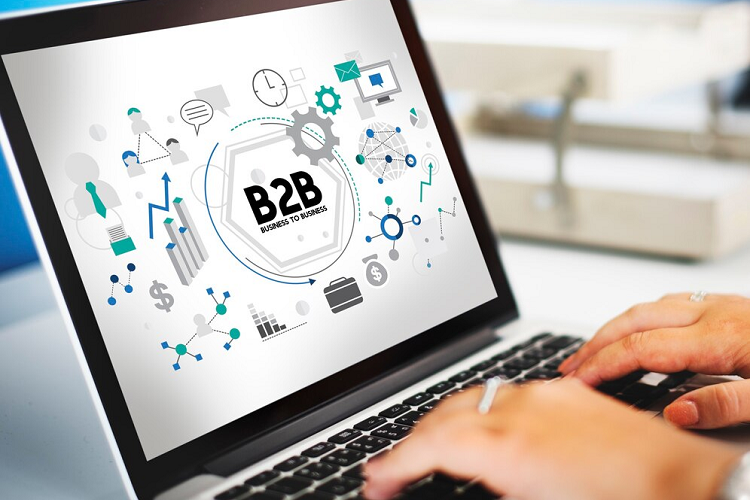 Going digital with businesses is one of the best things to do in order to go global across the web. Many companies are looking forward to joining B2B marketplaces as they are offering many benefits. They have been expanding their reach and as a result, they have a huge customer base. Moreover, businesses get a chance to meet new buyers and sellers from all over the world.
So, if you are a business looking for top e-commerce platforms offering the best B2B services then this blog is for you.
How Much Annual Sales can be Earned from B2B Marketplaces?
Sales from B2B marketplaces have drastically grown and businesses have been thriving worldwide. B2B marketplaces are great for expanding the network and business operations all over the place.
Moreover, these marketplaces have millions of active buyers, so in this way, sales are earned from a global clientele. Take an example of a famous Chinese B2B platform Alibaba that stood strong with a massive amount of $56.5 billion in 2021 and has been continuously thriving with a high number of sales.
How to Choose a B2B Marketplace?
This can be a difficult decision, but here are some elements that need to be considered.
The platform should offer verified buying leads.
A marketplace that is specialized in your business niche.
Offers premium memberships.
Marketplace that offers advanced tools to manage business operations.
Product listing and store management should be seamless and hassle-free.
10 Best Global B2B Marketplaces
These B2B marketplaces are top-rated for their services and for connecting local and international businesses across the web.
Let's see what these B2B marketplaces have to offer;
eWorldTrade is a globally renowned marketplace with millions of verified buying leads. The platform has been serving many B2B businesses with international sellers and buyers across the world. They offer the best B2B services that are packed with digital and H2H assistance making sure business partners are making the most of the premium membership.
Moreover, the platform only allows verified companies that are licensed so that customers do not have to face any issues. Also, the payment modes are quite seamless and almost available in all countries for a hassle-free buying and selling experience.
Next on the list is Amazon, when the discussion is on an e-commerce platform then this platform cannot be left behind. Millions of businesses have joined this B2B marketplace for their unmatched services.
Moreover, Amazon Business has everything a business needs, from advanced store management tools to listing items all are covered. It's a great marketplace to set up a store and expand the business worldwide. Create groups, join Amazon communities, and explore millions of buyers for your business.
eBay is a global international marketplace paving the way for businesses to thrive in the e-commerce world. This marketplace ships to more than 190 countries and has business partners from across the world.
Selling on eBay is simple and doesn't require businesses to have an in-depth knowledge of the B2B marketplaces. All they do is create an account and follow the steps, and the rest is handled and monitored by the experts on eBay.
Another marketplace on the list is DHgate, a Chinese B2B marketplace famous across the world. They are partnered with the world's leading logistics companies making sure the shipments are on time.
Also, they provide guaranteed buyer protection allowing buyers and sellers to trust the platform for the services.
Another Chinese company that is popular for its amazing discounts and deals. It is more like a business-to-consumer company where customers can buy in bulk and wholesale rates and also individual items. The platform allows sellers from all over the world to make their stores and list as many items as they want.
EC21 is a B2B platform where Korean, Chinese, and USA buyers and sellers have listed items that can be sold all over the world. As a manufacturer, you can be provided with buying leads that can be turned into potential clients. Moreover, businesses can make their websites and if you are a seller then you can make the most of the seller tools and allow clients to approach in large numbers.
Another Chinese B2B marketplace that is not just famous in the country but has been serving millions of businesses all over the world. As a business, you will be introduced to potential buyers and suppliers from across the globe.
Alibaba has been known for top-quality services allowing businesses to grow and expand their network to gain a large customer base.
Cratejoy is offering a remarkable B2B marketplace service to businesses globally. They have a long list of benefits awaiting you to avail them. Besides, businesses can make 30,000 sales monthly with four million page views guaranteed.
Moreover, they have a support team guiding business partners in all the ways of how to successfully run listings. They have a seamless website with amazing features making sure the sellers can list the products without facing any issues.
Made in China as the name suggests is a Chinese B2B marketplace offering manufacturers, sellers, wholesalers, suppliers, and buyers a global opportunity to expand their business.
You can become a partner and list your items in hundreds of categories. This B2B company also has trade events that allow business partners to come together in one place and exchange their business ideas.
Lastly, there is EC Plaza one of the oldest B2B marketplaces that is standing tall in the e-commerce world. You can find Korean, Chinese, and merchants from all over the world. They have a B2B website that has a simple User Interface so that buyers and sellers can easily manage their business operations.
Conclusion
Overall these platforms represent some best B2B Marketplaces out there. They are offering variety features ranging from simple product listings complex enterprise solutions. All within easy reach anyone willing invest time effort necessary get most out them come 2024.
So that was all about B2B marketplaces that can help you grow your business all over the world.