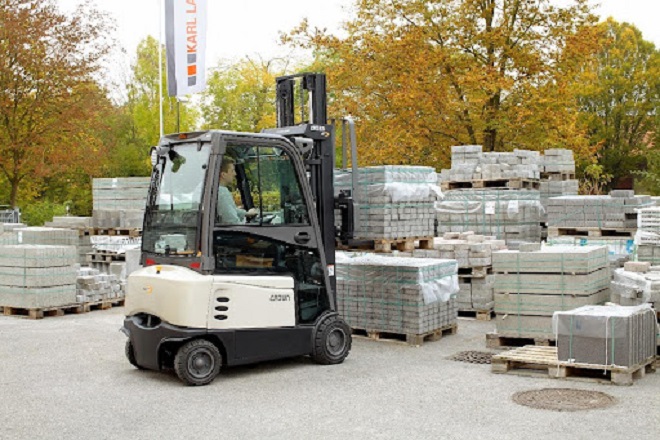 When working in the construction business, you need to ensure that you and your employers all have licenses and certifications to work on construction sites. It includes everything from the license to operate heavy machinery like excavators or forklifts to permits for operating these vehicles.
If you're looking to give yourself or your staff better certifications or training, various courses are available at your disposal. If you're looking to operate a forklift, you must know the forklift license requirements beforehand to be prepared.
The Occupational Safety and Health Administration is the main regulatory agency of the United States government. When you're looking for the type of certifications you'll need to operate heavy machinery like a forklift machine; you have to look it up on OSHA.
Provider Experience
There are many aspects to consider when you're looking for the right service that can provide you with all the certifications and licenses you need to operate a forklift. You don't randomly want to go to the first place you've seen because it might not provide what kind of services you're expecting.
To research into a service, consider looking up the following aspects:
How long they've been providing their courses for
Size of classes and the timings
Whether practical training is included in the program
How compliant they are with OSHA regulations
Any testing or examinations that they conduct after the course
Once you have ascertained all these factors and ensured that the forklift training program fulfills all your requirements, it's best to contact them and ask any other questions you have.
Requirements
While most forklift training programs don't require any prerequisite requirements to enroll, you still might want to check beforehand. There can be some requirements like prior experience working in construction or needing a driver's license.
Before you enroll yourself or your employees into the course, you should know what to expect realistically. Getting forklift training compliant with OSHA requirements doesn't mean you will learn how to operate various forklifts.
Forklifts can also be of various sizes and capabilities, so ensure that you're choosing one that gives a generic overview of each model or a targeted training of one. Depending on the program you enroll in, the forklift license requirements can be different.
Instructor Certifications
The person who ends up teaching the course for forklift training is highly crucial. You want to ensure that whoever is teaching the program is capable and qualified to be teaching the course.
They should at least have the highest forklift certifications available through OSHA and be qualified to be teaching heavy machinery and equipment. They should be aware of all safety regulations and prevention tactics to ensure no injuries during practical training.
If you're unsure whether the instructor is qualified to teach the program, you can always enquire from past enrollees of the program how well they think the instructor taught. Student testimonials are important to ensure that you're getting the right teacher for such an important program.
Length of Course
Depending on if you're getting a beginner course or a refresher course, the length of the course can vary. Based on how comprehensive the course is, you can find that any regular training can take more than six hours of formal in-class education, and practical training can take more time.
Get in touch with the teaching provider directly if you're on a specific timeline and need to finish the program by a specific time. You can also get your course expedited by doing the in-class learning on your own time online and only getting the practical classes at the actual center.
Discounts or Promotions Available
Depending on how many employees are enrolling in the course or what kind of requirements you have, you might be able to score a discount. You might have to check beforehand whether there is a special promotional event going on as well.
If you're looking for a custom discount for your requirements, simply contact the provider to know whether that's possible. It never hurts to ask, even if the answer turns out to be no!
Choose the Right Forklift License Training for Your Needs
Once you know about forklift license requirements, you can start looking for the perfect training course that ensures you leave as a certified forklift operator. You can find programs with extensive testing and quizzes to ensure that you don't have any problems when you're going through the actual licensing test.
For the best results, it's always ideal to look into multiple training programs and compare them. Think about all the aspects you absolutely need in your training course and start narrowing down the programs.