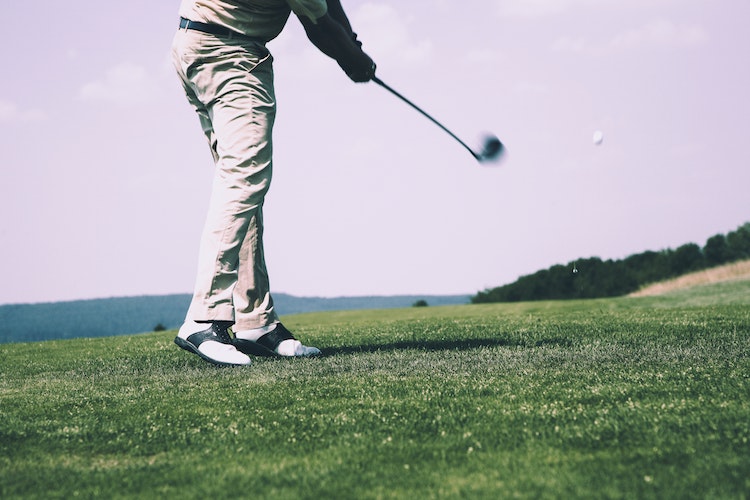 Golf might be a more slow-paced, relaxed sport than most, but if you know what's going on and who's leading the pack, it can be just as exciting as any other sport. The top 10 best golfers in 2022 are hard to pin down because although there's tough competition at the top of the rankings, it's a hard-fought battle to be on top.
Multiple factors go into rankings, but the top players in the minds of the fans are those who bring some excitement to the game!
Top 10 Best Golfers in the World
We've chosen 5 men and 5 women to make up our top 10. To be clear, they're not necessarily the top 5 in the rankings right now, but they're right up there and their gameplay is exciting enough to warrant a spot on our list.
Let's get into why these ladies and gents are the top of the best golfers in 2022!
View this post on Instagram
Currently sitting at the top of the rankings, Scottie Scheffler is having a cracker of a year. With four major wins under his belt already for the year, a new contract with TaylorMade, and a rapid rise to that number one spot, he's looking better and better every time he steps onto the course.
Scheffler turned pro in 2018, so it's taken a few years for him to really find his feet. Despite ranking 20th (at the time of writing) for driving distance and 104th for driving accuracy, Scheffler has remained at the top for 21 weeks so far.
Despite missing the cut and losing out on the top spot in a couple of events, Scottie Scheffler looks set to continue his amazing form for the rest of the year.
View this post on Instagram

Cameron Smith turned pro almost a decade ago, in 2013. His first PGA Tour win came four years later, in 2017. He's had a slower rise than Scheffler, but as of July 2022, Smith has been settled into the number 2 spot on the rankings.
In fact, Smith recently missed out on a chance to take the number 1 spot from Scottie Scheffler. After landing his ball in the water, he has penalized 2 shots for placing his ball too close to the relief line and didn't manage to win back the shots he'd lost.
The Australian has been the subject of some controversy lately, being forced to withdraw from the BMW Open with a hip injury and getting flak for his supposed involvement with controversial LIV Golf.
View this post on Instagram

Although the Spaniard is currently ranked 5th in the world, he's had his share of the top spot, holding the number one spot in the World Amateur Golf Ranking for a record 60 weeks, as well as the top official spot for 43 weeks in 2020. Rahmbo, as he's known, turned pro in 2016 and was in 2nd position by 2018.
Rahm is known for a few specific things. One is his shorter-than-average swing, which is a result of being born with a club foot and having to adjust his motion to accommodate that. Despite numerous coaches trying to change his swing in his youth, Rahm held out and stuck to his unique movement, which has paid off.
Second, Rahmbo is also known for his fiery temper on the course. Although it manifests in shocking moments here and there, when Rahm channels his emotion into his golf, it's a beautiful thing to watch.
Despite winning his 7th PGA Tour event and breaking a record at the Sentry Tournament of Champions, Rahm remains in 5th place on the official rankings. We look forward to seeing how the rest of his year goes!
View this post on Instagram

Current number 4, Patrick Cantlay, is no stranger to the top position. He spent 55 weeks at the top of the World Amateur Golf Ranking and another number one is within reach. He turned professional a decade ago, in 2012, and won his first event the following year, the 2013 Colombia Championship.
However, he was then sidelined by a back injury which left doctors in doubt that he would ever play golf again. After a lot of rehabilitation and with a lot of determination, Cantlay regained his PGA Tour card in 2017 and hasn't looked back since.
Voted the PGA Tour Player of the Year in 2021, Cantlay came a close second in a few events in 2022. He has yet to win an event this year, but his ranking and his gameplay speak for themselves.
View this post on Instagram

Collin Morikawa is a little down the rankings at number 8 at this point in time, but he's still one of the most exciting players to watch. He only turned pro in 2019, later than most others he's competing against, and he's taken the golfing world by storm since then.
Morikawa is known for his iron game and his precise putting. Stats suggest that Morikawa gains around 1.5 strokes per round on shots into the green, and he maintains supreme consistency with both the irons and putter.
He may be down from his top ranking of number 2, but few golfers rival Morikawa once the driving is done and dusted. He's still very much up there at the top and remains a great golfer to watch.
View this post on Instagram

Korean-born Australian golfer Minjee Lee won the WA Amateur Open in 2010, the youngest winner at 14 years old. She reached the top of the amateur charts in February 2014, where she remained until she turned pro in September of the same year.
Her 2022 got off to a good start, with her 7th LPGA Tour win in May and her 8th in June, during which she set a new record and received her highest ever paycheck. She's currently positioned 2nd, a rise of 6 positions as the year has gone.
Despite coming excruciatingly close to being Australia's first female golfer to reach number one at the recent British Open, Lee did bag the coveted Rolex Annika Major Award, which goes to the season's best-performing player. Plenty more to come from this young golfer!
View this post on Instagram

Canadian Brooke M. Henderson is 5th in the Rolex Rankings at the time of writing, a rise of 7 spots since the year began. She's a much-loved golfer by her fans and her peers, winning the 2019 Founders Award, which is a peer-voted award for the golfer "whose behavior and deeds best exemplify the spirit, ideals, and values of the LPGA."
Henderson had a cracking start to her professional career, setting a new record at the LPGA Tour's Swinging Skirts LPGA Classic in April 2015. The same year, she won the Cambia Portland Classic by a staggering 8 shots after Monday qualifying, which earned her LPGA Tour membership.
2022 has been a good year for Henderson so far, gaining her 11th LPGA Tour win and her 2nd career major, in which she became the first LPGA player ever to start a major with two rounds of 64 or lower.
View this post on Instagram

Coming in at number 3 in the rankings is Nelly Korda, a 7-time LPGA Tour winner, and 29-week number 1 ranked golfer. She dropped from position 1 to 3 after a run of poor performances and was later diagnosed with a blood clot in her arm, which forced her into a quieter year.
Between her natural skill for the game and a healthy dose of competition with her older sister, Jessica, who also plays on the Tour, we can expect to see good things come from Nelly Korda!
View this post on Instagram

19-year-old Atthaya Thitikul is ranked 6th and is definitely one to watch as the year goes. The Thai golfer was the youngest ever to win a pro tournament, winning the 2017 Ladies European Thailand Championship at just 14 years, 4 months, and 19 days old.
She spent 12 weeks at the top of the women's amateur golf rankings before turning pro in 2020, where she was named Rookie of the Year and ended the year with 5 Thai LPGA Tour wins under her belt.
Thitikul has been floating between 4 and 6 on the rankings since May and is considered the fastest rising female golfing star on the circuit.
View this post on Instagram

Korean Jin Young Ko is heading up the ladies' rankings right now, having moved up from second place earlier in the year. She turned pro in 2013, winning 10 LPGA Korea events over the next four years.
Her first major LPGA Tour wins, the ANA Inspiration in 2019, catapulted her to number one in the world women's rankings. She was also named the LPGA Rolex Player of the Year.
She's still right up there at the top and shows no sign of slowing down anytime soon! As of this writing, she's won 13 LPGA Tour events.
Conclusion
Whether you're a seasoned golf fan or new to the game, these are the players to keep an eye on! And if you're interested in improving your own golf game, you can't go wrong watching and learning from these 10.
The top 5 or top 10 rankings change on a dime. But that doesn't change the quality of the golfers at the top. These are our top 10 best golfers in 2022, men and women. There are plenty more who are worthy of these spots, and no doubt new players will come up as time goes by.
For now, these are the players we want to watch. Say what you will, but they're at the top of their games, and watching them play is a joy.