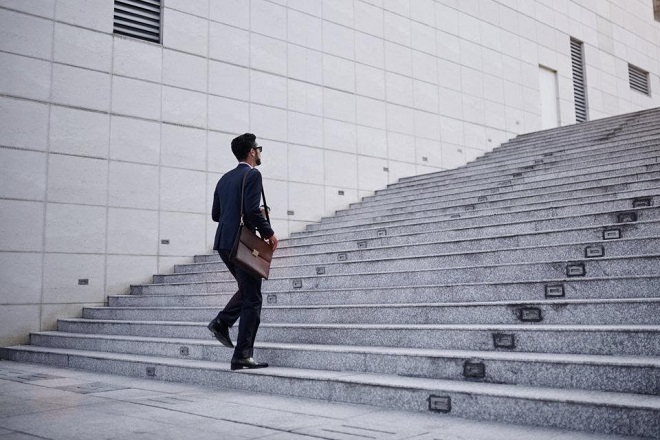 Effectively navigating the path to the higher ranks of product management can be a challenging task. Right from associate product manager jobs that involve focusing on execution to top management roles in product management navigating the cross-functional relationships required to enable impactful product strategies, the journey of a product manager follows a unique path.
What is the Product Manager's Career Path?
While the career path of a product manager constantly evolves and expands with time, product managers typically follow the below six stages during their career-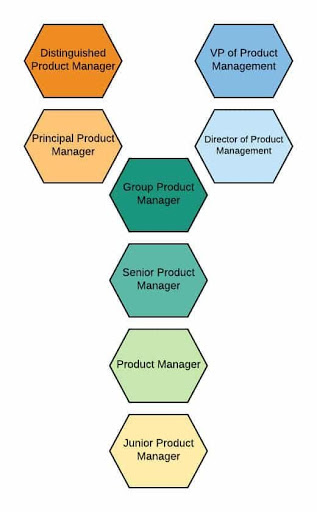 Associate Product Manager
It is an entry-level product role, where the candidates are required to demonstrate an understanding of what product management is and that they have a natural interest in and passion for the customer.
Product Manager
To reach the level of product manager, a candidate is required to have some experience in the field. While you don't necessarily need direct product management experience, some kind of professional experience that demonstrates varied skills such as collaboration, communication, and prioritization are a must.
Senior Product Manager
At this stage of the career path, a candidate is mainly required to have some direct experience in the product management field. Apart from professional experience, a successful product manager also demonstrates the ability to lead by example and make strategic data-driven decisions based on a variety of interdependent factors.
Head of Product
Head of product typically requires robust leadership experience and the ability to build a strong team to manage tasks. Their primary focus of this role is on building better processes and improving overall team performance.
VP of Product
At this stage of the product manager career path, the responsibilities of a candidate shifts from daily hands-on activities to more people management related aspects of the product development process. VP of product manager primarily needs to offer robust support to the organization, take the entire responsibility of the product, and see how it fits into the organization.
Chief Product Officer
Chief Product Officer typically oversees multiple VPs of product. At this level, the candidate is required to oversee a product portfolio and need to make sure that resources and manpower are invested in the areas that provide the best benefit.
Here is how you can navigate your career during various stages of a product manager role-
Master your skills in product management
Good product managers are the ones who know their market, the product, and their competition extremely well. They have the distinct ability to work with a strong skill set based on comprehensive knowledge and experience.
A good product manager always ensures to measure themselves in terms of the success of the product and has a unique value to offer, based on all-round expertise. The role of a product manager requires a wide range of other skills areas to see success. Some of these include-
Complete familiarity with the specific application of the products in niche customer settings
Desire to constantly explore and identify customer challenges and smartly convert those challenges into product or service ideas
An ability to cultivate a deep understanding of a particular market segment
Robust critical thinking skills for accurately assessing customer needs and key trends followed by translating this knowledge into profitable investment plans
Capability to guide and lead others
Excellent written and spoken communication skills
Technical expertise based on the nature of the role
Work on leadership attributes
One of the most important factors in moving up the product manager career ladder is the ability to manage people. The career progression of a product manager gradually points to leadership roles. Managing large product portfolios comes with much greater responsibility, which requires the ability to mentor and communicate effectively.
Along with leadership skills, you also need strategic planning, excellent forecasting skills, deductive reasoning skills, critical and logical thinking, good delegation skills, and the ability to set realistic goals, stick to them, or make necessary changes to them whenever needed.
Develop proficiency in research and analysis
Data can be instrumental in helping product managers to identify opportunities or loopholes in the market. Proficiency in research and data analysis can not only guide them to the right places to focus product development resources but can also allow them to validate products and ideas before allocating resources into them.
To be able to fo this, you need to know-
Everything about conducting proper and detailed market research
Details of building or using various tools to compile and effectively analyze data
Ways to interpret the data that these tools generate
Follow your passion
Irrespective of which stage of your PM career you are at, you need to be super fluent in the application area of the product you will be managing. The opportunities in the field are practically endless, but to be able to succeed in the role, you'll want to be working in a specific application area you are truly passionate about.
Always keep your team motivated
Similar to any other management role, product managers need to have the ability to motivate your team and keep it constantly working toward company goals. Some of the tips to do this effectively include-
Brainstorm different ways to build powerful cross-functional teams and prioritize collaboration
As a product manager, it is essential to set realistic goals that the teams can  achieve within a reasonable timeframe
Recognize and acknowledge hard work
Make sure to publicly praise your team for their constant efforts. It is important to let them know that you appreciate their hard work to help them feel motivated and do better.
To Wrap
Product management is a strategic organizational function that guides every step of a product's lifecycle, right from product development to customer positioning and pricing. The role comes with multidisciplinary responsibilities that make it suitable for candidates looking to make a rewarding career across industries.
To further excel in the role, you can also take benefits from targeted product management data analytics boot camp that is primarily designed to help you launch or further accelerate your career in product management through a well-structured curriculum.
With various real-world world applications, this boot camp can be instrumental in helping you gain experience and navigate the various stages of a product development role like a pro.