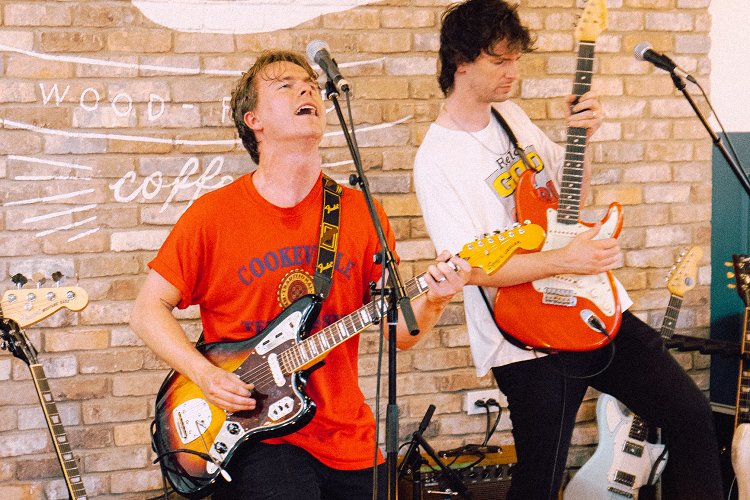 T-shirts sure are timeless pieces of clothing. You see, custom band shirts have been a thing since decades ago. However, when you look through merchandise releases from bands, you can still see them being released even today.
That's why there are a lot of Screen Printing or DTG printing shops everywhere, just like UnifiedManufacturing DTG printing in LA. If you're contemplating on whether you add t-shirts to your merch releases, then I'm telling you that you DEFINITELY should.
Sure we now have plenty of other choices for band merch but nothing beats the classic tee.
Advantages of custom T-shirts for Bands
In this article, I will give you five legit reasons why you should still make band t-shirts.
1
Still the best-selling merch
First and foremost, custom t-shirts are a really good source of money for bands.
If you already have a solid fan base who will support you on anything you do and buy everything you put out, then releasing custom band shirts will surely help you and your band financially.
As long as you do things right, you can earn a lot from releasing merchandise, especially shirts.
There are a lot to consider, though, and one of the most important is the number of shirts you order from your manufacturer. It would be a disaster if you buy more or less pieces, because they may not sell out or you may not meet your fans' demand for it.
2
It's another way to express your creativity
You're musicians so there's no doubt that you're creative, but most musicians are creative in many ways. Most people who do a certain form of art almost always excel in another form of art. If you're one of those that are good with visual arts, then it's your time to shine.
Maybe you've already tried creating artwork for your album or and other merch items, why not try it on shirts too?
3
Establishes the band's image and brand
If you release custom band shirts, people might recognize you one day for it, especially if you have great shirts.
It will be something that shows the people who your guys are as musicians. So if you half-ass your custom shirts, I'm sure people and even your fans will know you guys as a band with cheap shirt merch, just like Olivia Rodrigo's situation with her merch for SOUR.
I suggest you do your ultimate best during the whole process, from the planning, design conceptualization, material sourcing, printing, to the shipping and selling of your custom merch. You also have to decide on what printing technique you'll go with. Screen printing and DTG printing are the usual techniques offered to customers.
Let me give you a summary of their pros and cons.
Screen printing is more durable than DTG printing, however it cannot be used for designs with too many colors and are not very cost-effective with small orders. DTG printing on the other hand is better with photorealistic designs and are quicker to do, however they are not great for bulk buying.
4
Creates a connection with fans
Releasing band shirts also helps create a connection with your fans. As mentioned, the shirts help establish that image or brand you guys have. They get to know about who you guys are not just as musicians but as people too.
Most works of art showcase passions, likes, wants, and feelings. Through your designs, people and fans will get a glimpse of who you are. Additionally, fans who have the same passions and feelings will be able to relate with you and other fellow fans, which might eventually lead to a community.
Moreover, when you sell your shirts during tours and concerts at merch tables, you get to meet and talk with your fans. You will be able to build a connection on a more personal level with this.
5
A free method of promotion
Though it's the last one on this short list, it sure is one of the best advantages of having custom t-shirts for music bands. Your custom band shirt is also a good promotional tool, as long as you have a design that would catch the eyes of people who are not your fans. Shirts are like walking billboards and you should really take advantage of that.
In Conclusion
You should really release custom band t-shirts and other merchandise, if you haven't yet.
They're your career's bread and butter since most music is consumed through online music streaming sites which pay you cents per stream.
Additionally, they are another way to express yourself, build your band's image and create connections with fans. Most importantly, they are promotional tools that you don't need to spend money on.
You win a lot for selling t-shirts, especially if you partner with a reliable t-shirt printing company like Unified Manufacturing.