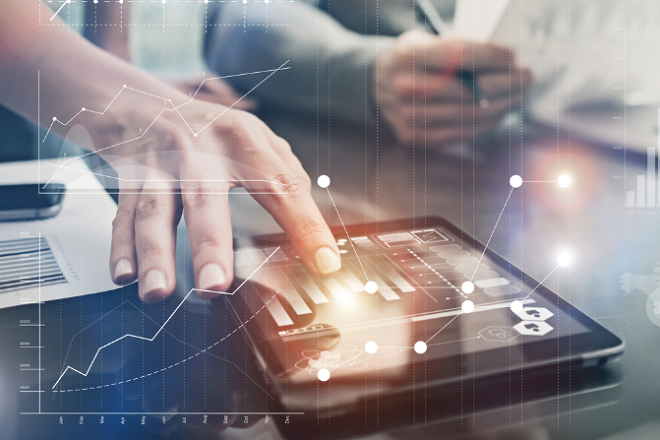 Accounting has never been a favorite task for businesses to spend their resources on. Though some small businesses are still working with traditional accounting, it has put a lot of pressure and set-back on the productivity of the businesses. Not only does it affect the human and time resources of the businesses, but a lot of processing cost and majorly the inclusion of human error also makes it difficult to focus on the productive part of the business.
But, technology has already triumphed upon this issue with accounting software. It automates the complete accounting process – entering daily data, profit and loss statements, cash flows, balance sheets, budgeting, and many parts of the accounting journey. Many businesses have already resorted to accounting software for all of their accounting and reporting work.
The software program helps you save time and improve the accuracy of your financial reports. You can use the programs to prepare your monthly and yearly financial reports, which will be useful for investors when they are deciding whether or not to continue lending you money. It can also be used to help you track your cash flow, which will help you make sure that you have enough money in the bank to pay your monthly bills and make any necessary purchases.
How Accounting Software Can Help in Scaling Your Business
Through, this article, we will understand how UK accounting software helps you in scaling your business.
1
Automation Of Core Accounting Processes
When it comes to core accounting processes – profit and loss statements, general ledger, cash flow statements, etc. traditional accounting consumes a lot of time and human effort to convert data into something useful. Even if you manage the time resource, human error cannot be ignored, and it makes it difficult to detect where the actual error occurred.
With accounting software, your whole core accounting work is automated, which eliminates the human-error issue completely. Even if an error comes in the final calculations, you know that there is no error in calculations, but data entry.
It also makes the data storage method easy with its cloud-based accounting system, which allows for free-storage space whenever needed.
From customer invoices, and vendor invoices, to inventory entries, it all gets recorded into the general ledger architecture automatically. This way, your bank statements and financial reporting get easily managed and accessed. This helps in increasing the scale of your business as the system allows for huge transactions with easy management of accounts.
Usually, you need to maintain a general ledger, journal entries and accounts statements in different places, and then deploy resources to club other financial information like expense entries, receipts, bills, etc.
To avoid this fuss, accounting software allows for easy integration with different platforms like excel spreadsheets, expense management software, and receipts scanning software. This way you don't miss any relevant financial information, and you can easily share the data with the software for accurate reporting.
The software also provides banking integration so that your financial transactions can be easily matched with the balance sheets. The system alerts or notifies for any mismatch that occurs, along with the location of the error that occurred.
This feature helps in easy scaling of the business, as you don't need to worry about different platforms to manage your accounts, and the intuitive dashboard of accounting software provides accurate updated numbers.
The traditional excel spreadsheets increase the pressure on your resources with the scaling of the business, but the digital accounting system allows you to improve the scale of your business.
With accounting software, there are no limits to the number of transactions that you can process in a given timeframe. Though there are various subscriptions and fees for the volume of transactions you process at a time, you can add as many users as your business needs, allowing you to run your accounting system 24/7. The system is also scalable, which means that it can be increased in size as your business grows. This provides you with the flexibility to accommodate the growth of your business without having to invest in additional hardware or training costs.
It is usually installed on a cloud-based platform, allowing you to access your accounts from any location with an internet connection. This makes it easy for you to work remotely, which has many benefits for small business owners. In addition, the cloud works well in a distributed environment, which allows you to run multiple digital accounting systems in parallel without any hardware investment.
Another way of scaling your business through accounting software is the improved data security of your accounts. With the traditional accounting methods, it has been difficult to maintain the security of the excel spreadsheets or a physical ledger book, as while sharing the work with the employees and stakeholders it gets easily exposed to unknown sources.
To avoid this security leak, the accounting software restricts the access of your accounts to yourself and only those systems to which have been given access. For example, time-bound access to the accounts data helps in restricting exploitation of the data within such a small amount of time. Along with this, there are other security measures too in accounting software system – password protection, IP restriction, user-based restriction, two-layer security codes, etc.
5
Budgeting and Forecasting
With accounting software, your budgeting and forecasting of financial numbers get precise and easy. It is possible due to accurate data calculated with the automation feature, and the excellent reporting feature too.
The system provides you real-time insights into your financial performance with the data analysis of accounts, expenses, assets and liabilities, etc. numbers. This helps in correctly accessing the business performance indicators, which allows for the calculated scaling of the business.
Final Thoughts
Businesses are increasingly switching to accounting software for its automated accounting methodology. Along with this, it also helps in easy scaling of the business which is possible through – multi-platform integration, processing an unlimited volume of transactions, improved data security, and accurate budgeting and forecasting. Also, the cost of the accounting software is reasonable, which gives the scope for easy scaling.