It is astonishing how many people disregard writing as a mere side quest of business. They fail to realize that writing is a powerful creative exercise and a stepping stone towards new, lucrative opportunities. Those who know better also know that if you have an interesting thought, you should put it in writing. There is no point in losing it to the imperfect working of memory and everyday hustle and bustle. So, let the words flow out of your head. Here is why you need to dispatch them out in the world and start writing a self-fulfilling prophecy of success sooner rather than later.
Self-empowerment
Writing is an uplifting activity that puts you in a specific mood and offers a lot of personal gratification. It is a journey of self-discovery, which gives you a chance to reconnect with your purpose and driving force behind your professional and personal endeavors. You shake off stress and anxiety, focusing on what is meaningful, important and intriguing to you. All in all, you actively work on cultivating your authentic self and improving your mood. That way, one is able to reassert set goals, visualize dreams, and reaffirm business missions.
Creating a personal brand
Honing your writing skills enables you to be better at communication, which is the backbone of fruitful business relationships. Some practice keeps the feeling of dread at bay when you have to face an overflowing inbox or a ton of social media comments and reactions. Furthermore, it becomes easier to communicate your ideas and be a good storyteller. Therefore, you also reinforce your personal brand, which can make or break your professional life. It allows you set yourself apart from the swarms of others in the job market.
Getting into the zone
Writing is an effective coping mechanism for people who tend to experience burnouts. And it does not matter what form your writing takes. You can type or do it the good old-fashioned way. However, do try to enhance the whole experience to make the most of it. For instance, invest in a new chair, a desk and a nice keyboard. If you prefer pen and paper, buy a notebook and quality ballpoint pens. Having a dedicated home office helps immensely in case you write predominantly from your abode.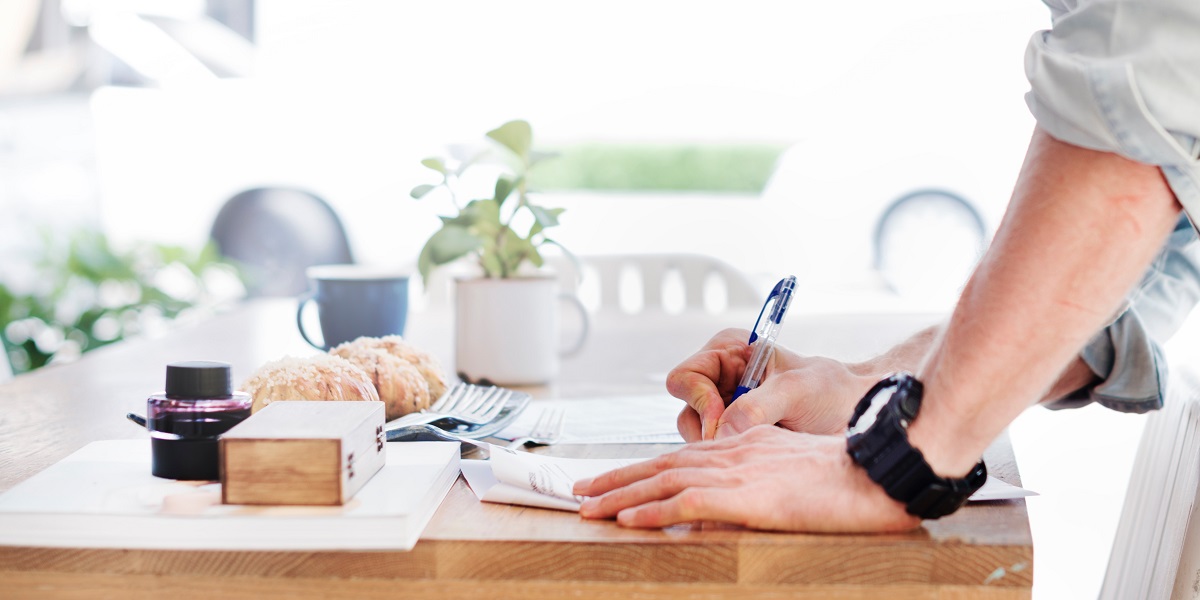 A self-discipline lesson
Establishing a steady routine comes through uncompromising daily practices and a great deal of commitment. This process is something that teaches self-discipline and gives more structure to your days. At one point, working on yourself becomes second nature. You could say writing is a great day-to-day ritual that illuminates the path leading you ahead in your career and life in general. So, figure out the time of the day when you feel eager and have the freedom to write. This is a chance to make a positive change in your daily reality.
Getting your foot in the door
Having a nice portfolio is linked to various other benefits. Most notably, it opens up new career opportunities. Everyone can see what you have to say and stand for. You learn how to make an impact with any kind of verbal communication, let us say at a job interview or a team meeting. What is more, writing is a proven method of boosting your analytical and creative side. Hence, writing is much more than an act of slapping your thoughts on a paper or screen. It fuels your ascend up the career ladder.
Boosting the learning aptitude
Finally, let us not forget that in order to write something valuable, you have to read first. Writing thus encourages you to develop a deeper understanding of the ins and outs of the industry sector. You keep up with important trends and goings-on. In the process, you discover who the key influencers and what some reliable sources of business-related information are. Ultimately, writing on a regular basis puts you in learning and growth mindset, which is a key component of business success.
Writings on the wall
Writing can be a real game-changer. It empowers you in your quest to manifest your passions, desires, and intentions. You are able to turn off the noise of the outside world and focus on what matters the most to you. So, alleviate the stress and pressure coming from all sides. Voice your innermost thoughts through ritualistic hard work. Get out there and strike a chord with the audience. Explore yourself, the world and people around you. It is time to write your way to success.